While I'm sifting through the (literally) 774 pictures we took in 4.5 days in Glasgow, I thought I'd share my few favorites from our visits to the
Glasgow Museum of Modern Art
and the
Lighthouse
, an architecture and design gallery. Both were fascinating, even if sometimes the exhibits were a wee bit over my head (like listening to the sound of a rock and, apparently, playing dominos. Read on to see what I mean.).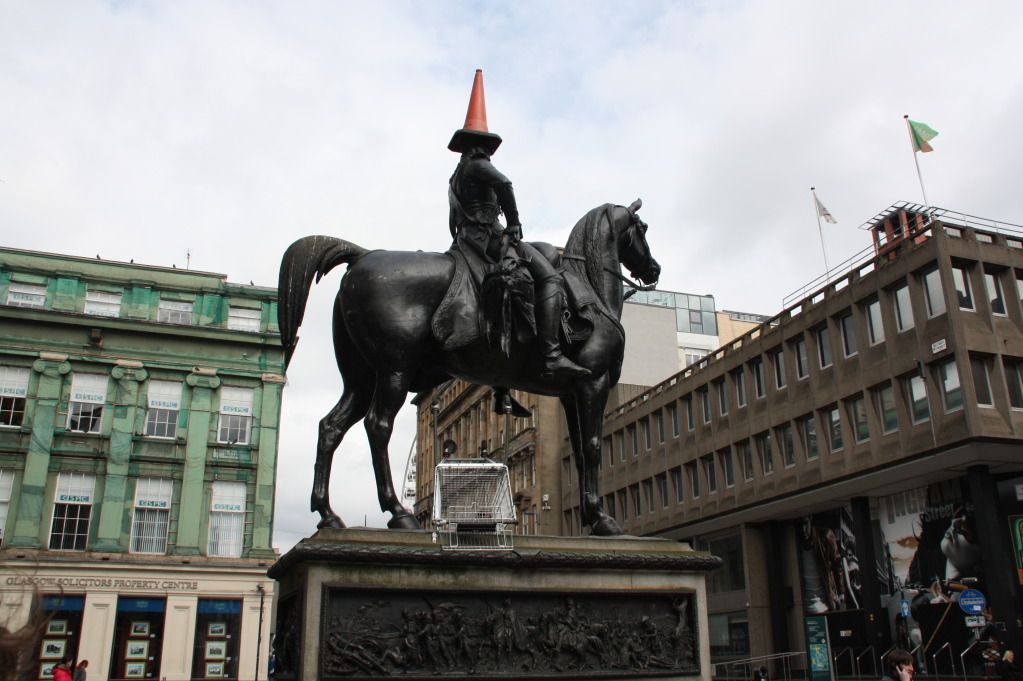 We were told that Glaswegians just like to put a traffic cone on the head of the horse in front of the GoMA. I never found out the reason, but I think the shopping cart is a nice finishing touch.
This modern art exhibit was a bit beyond my comprehension, but the elements it was made out of were definitely to my like: sand, (the plastic is eh), and gold paint.
This is Jerrick. He never ceases to entertain.
Mike and Erik joined the ranks of many a 4-, 6-, and 11-year-olds and added their artwork to the wall. The best part is that he hung this right above one by "Latifah, age: 4."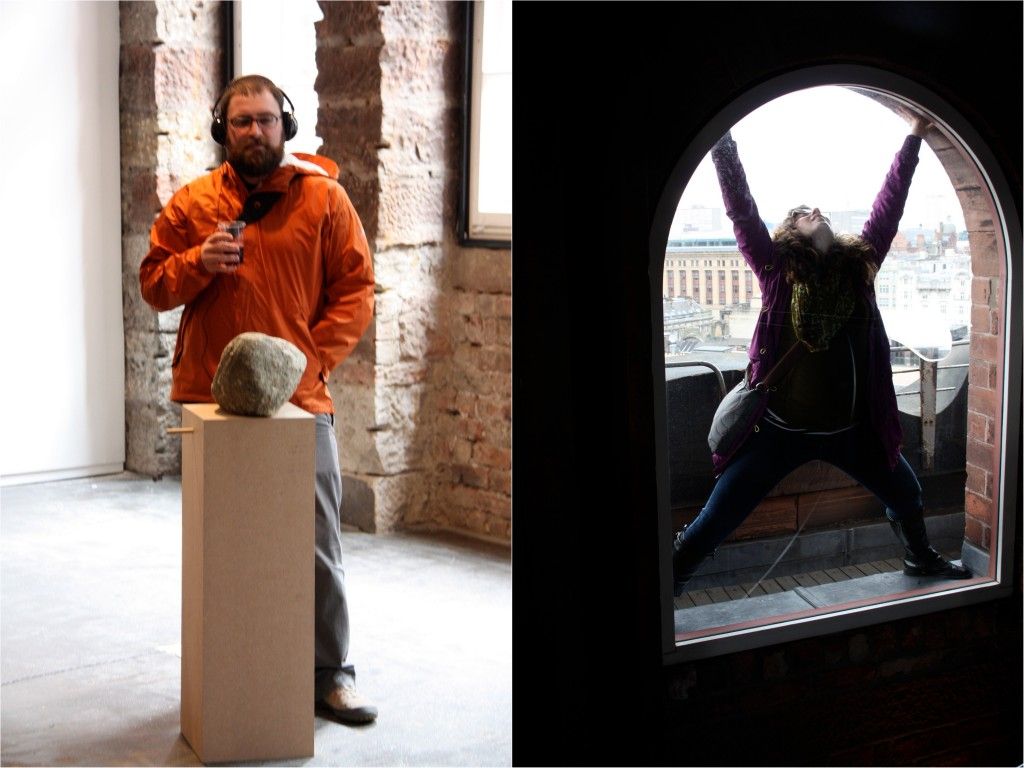 Mike actually listened to the rock, but didn't tell us what it said. And that would be Alyssa being classy at the top of the lighthouse (love her).
These bathroom signs, at the Lighthouse, are pretty clear in any language. I kind of want them to replace our Ampelmann bathroom sign in our apartment (a necessity for the yearly Thanksgiving party as our bathroom lock broke off years ago).
What we thought was a poker table turned out to be a domino table. When I found this out, I exclaimed, "you couldn't make many good domino formations on this." To which everyone else burst out laughing and asked me if that was the only domino game I was aware of...(it kinda was)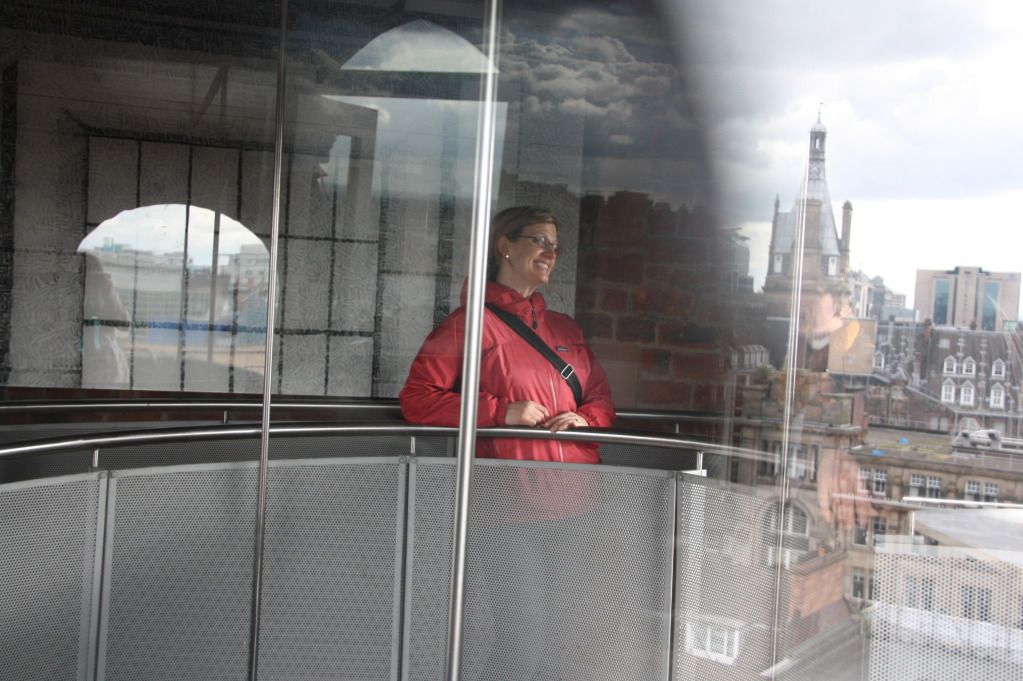 We hiked to the top of the Lighthouse, which was not terribly enjoyable in super tight pink jeans, but I persevered, as did Deanna despite her butt injury (literally; from working out, no naughty thoughts!). The view of Glasgow was certainly worth it.
And here are my two quite possibly, very favorite pictures of the trip that show off Micha's mad self-picture-taking-in-a-mirror skills.
Yeah, those are getting framed.
(More to come next week!)
All pictures by Nicole or Micha, as usual