I'm sure I've mentioned before that Micha and I aren't really rug people. More out of laziness and uncertainty than dislike. So when the right rug presents itself to us on
a daily deal website
(of course, like I shop anywhere else these days!), we are not opposed to snatching it up. Which is just what we did way back in May. And lo and behold, it finally arrived one day this month, much to the chagrin of our poor mailman who is starting find the packages he has to schlepp up to me both absurd and perhaps a teeny bit annoying (get over it, buddy), and has been merrily warming our feet each morning and evening ever since. (The rug, not the mailman. That would be a very strange turn of events.)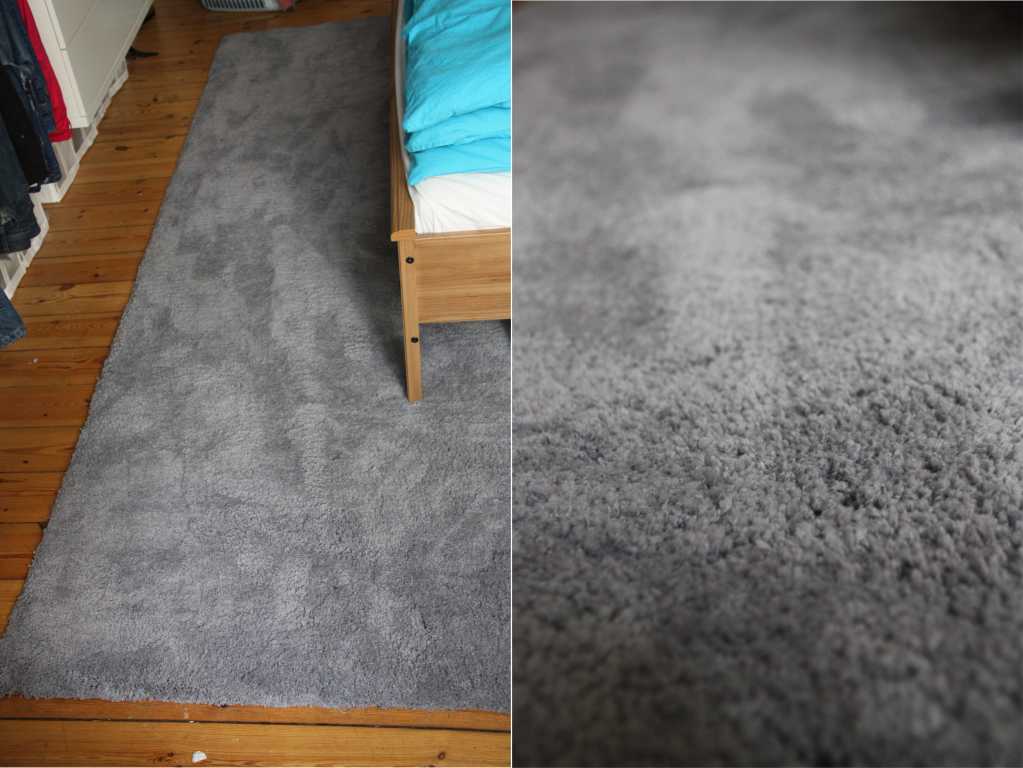 Sooooo fluffy and soft! Also, it looks a tad more blue in person, which I really wanted for this room.
Nat's been telling me we needed a really big, statement-making rug for the bedroom all year, ever since she
helped plan to rescue
our sad excuse for a bedroom. We had two tiny rugs at the sides of our bed that just weren't cutting it, she told me many o' time. (Somehow, I have no pictures of those rugs in the room, but they were tiny blue and white chevron-striped ones from
Impressionen
, that they no longer seem to sell and that Natalie was convinced were actually bath mats. But they weren't!) The room is just too darn big for small rugs and I'm so pleased with how perfectly this big guy really
ties the room together
.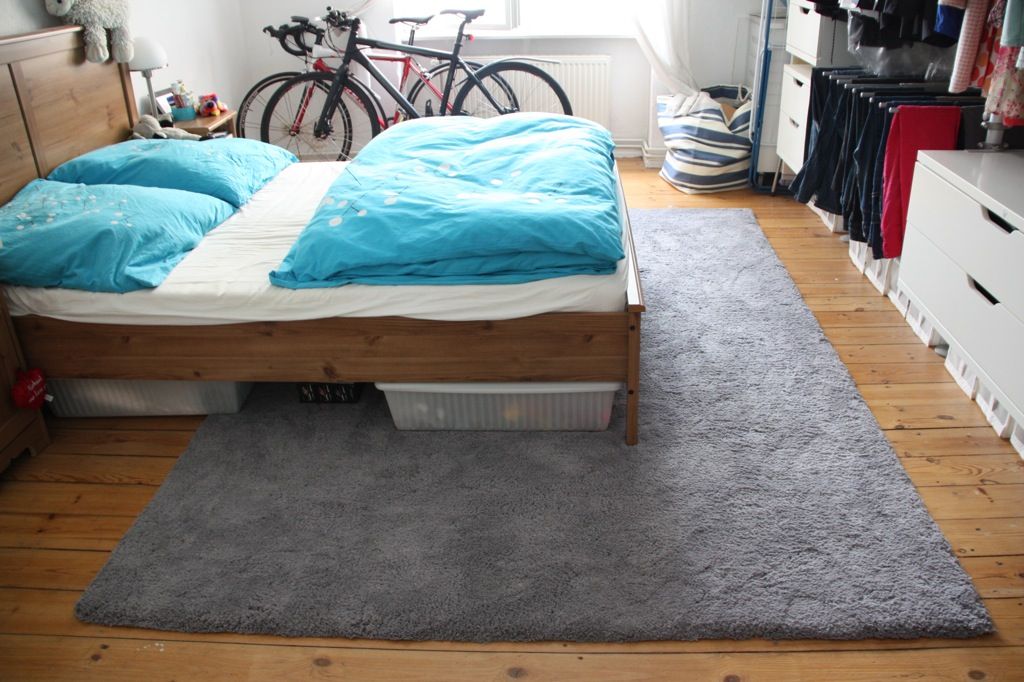 Slowly but surely we're turning this bedroom into a cozy little haven...(despite the bikes that reside there still :).
The rug is by the brand Papilio, purchased on Westwing. I'd seriously recommend this brand because sweet valley high, I've never felt such a soft rug in my life! (Non-soft rugs are such a turnoff for me, no matter how pretty they may be.)