This was a weekend that I direly needed after a not particularly enjoyable work week (sometimes I feel like my office is a mix of Office Space and The Big Bang Theory, but the best characters are unfortunately not the most prominent...) and Micha was also in need of, seeing as he managed to come down with a cold during the hottest week of the year. I know, how does that happen? Poor guy.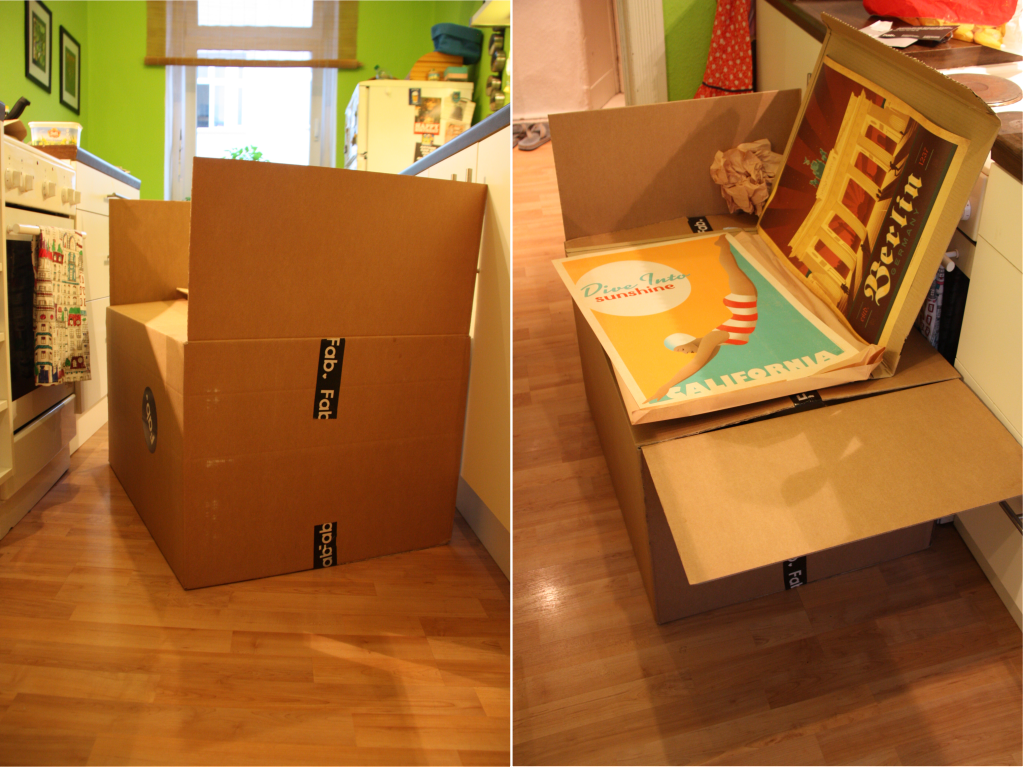 My very first package arrived from fab.de at long last (woo!) and even Micha, the atypical, not-quite-environmentally-friendly-enough German was aghast at the massive box and amounts of paper used to deliver two not-that-large rolled-up posters...
Friday night was girly night at Kerstin's where we spent most of our time doting on this little lady while she tried to tell us why she was just so darn unsatisfied with her Friday. (We never found out why but I think we did a pretty good job of showing her a good time anyways.)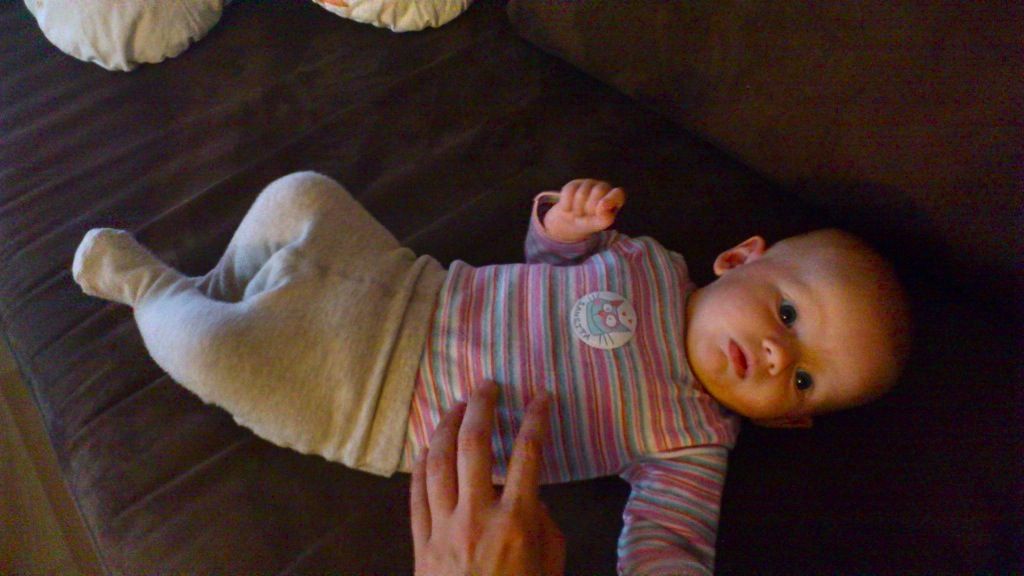 On Saturday, we headed to the opening of a new scuba diving supply store that, randomly, a couple of the
Eisbären
would be at. I think the idea to go there started as a joke between Micha, Kai, and me and then turned into reality, like these kinds of things do. In the end in turned out to be quite worth it, though; Kai got a bargain on a mask and snorkel for his upcoming basic scuba class...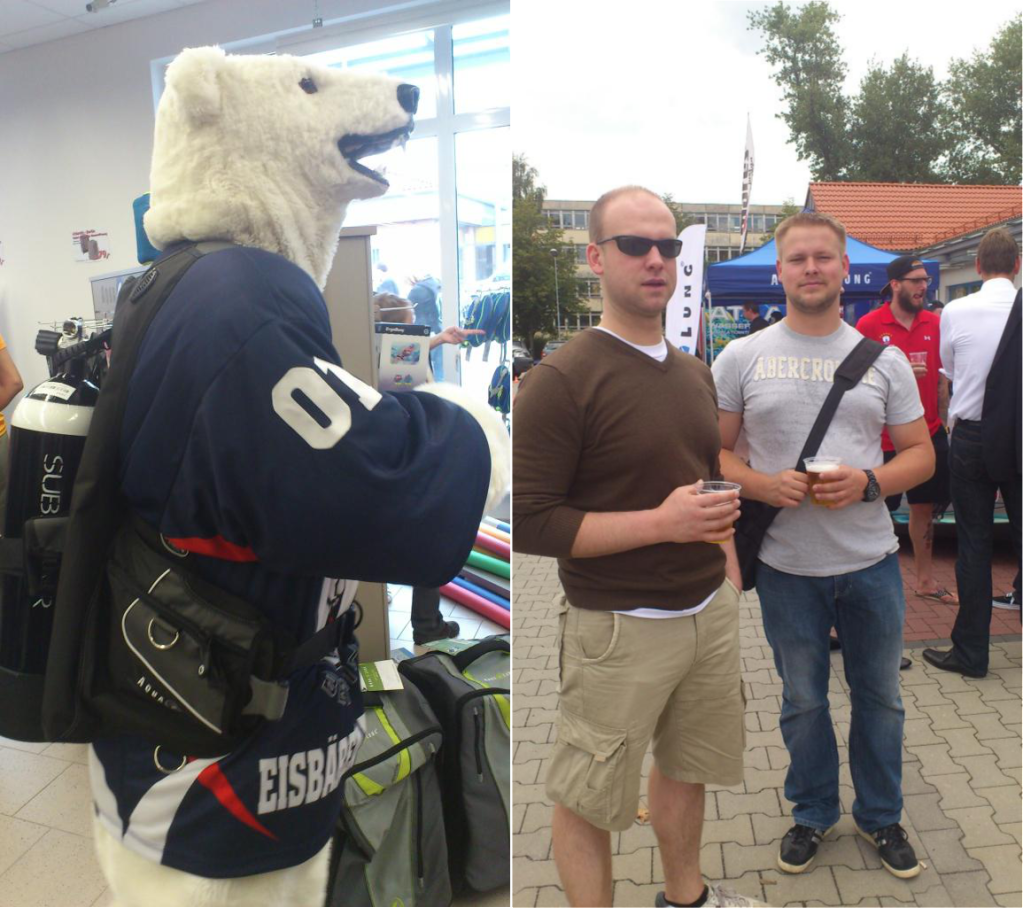 That's Constantin Braun (whom we lovingly/mockingly refer to as Tine) in red behind them, injured and so put to work at events like this instead of on the ice. :)
...and I found a new best friend.
Afterwards, I stole the car while Micha headed back home to bed (summer colds really are quite miserable) and made my way to Ikea to buy frames for my new posters from Fab. I don't think I've said it quite enough how much I thoroughly enjoy having an Ikea within 20 minutes driving distance from home...it's magical and completely dangerous at the same time.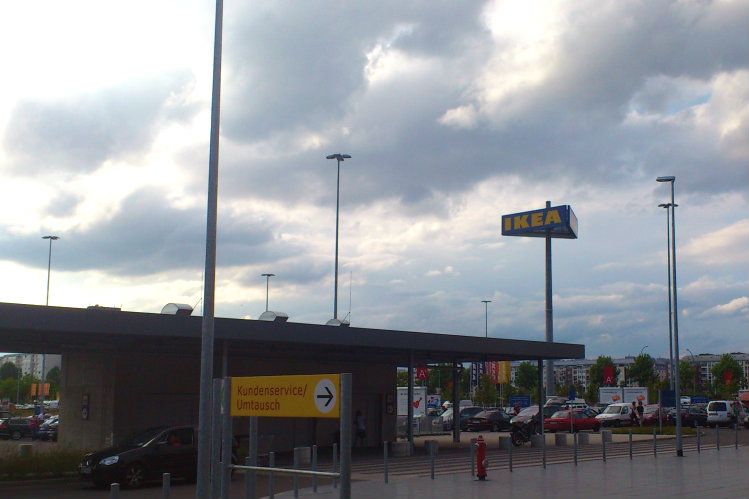 I managed to show massive restraint on this trip, shocking myself along the way. Though I'm now slightly regretting not having bought this cheeky fun doormat. I may have to go back next weekend.
I couldn't find this one the Ikea website yet but trust me, it's there!
The night was a relaxed one at a home with a lovely sunset view, a good movie (
Der Gott des Gemetzels
, which apparently is called
Carnage
in English?! I can't say I like that title much... but the movie was fantastic), some perfectly rare steaks (courtesy of Micha), and a fresh caprese salad with tomatoes and basil from the balcony garden. Kind of perfection.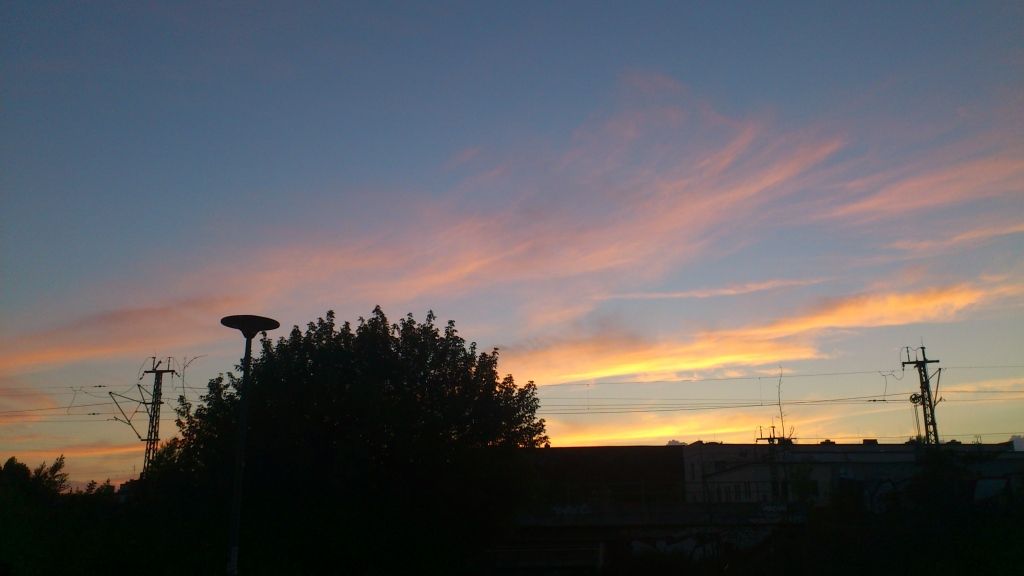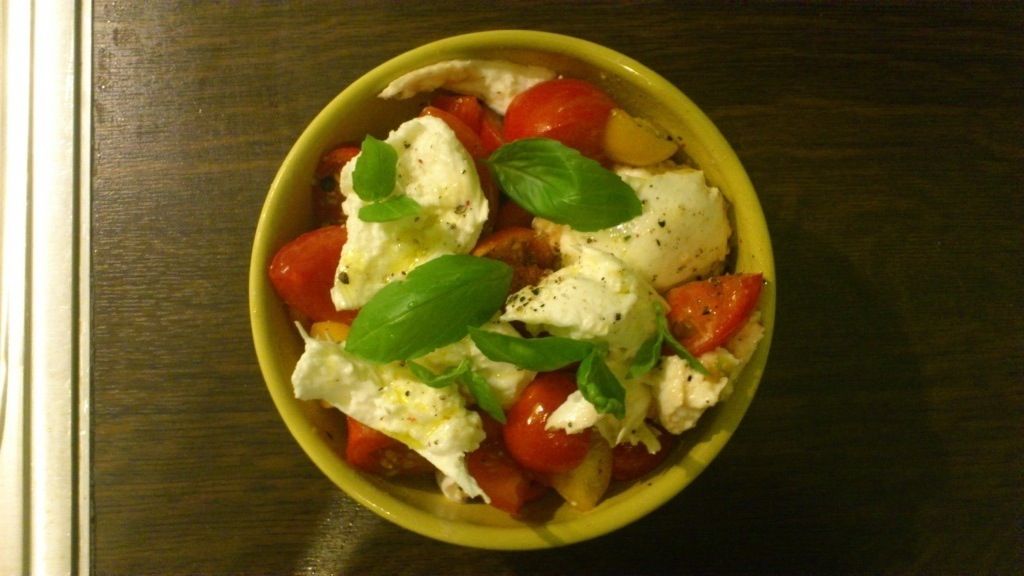 We also spent Sunday at home, Micha nursing his cold and me embarking on random craft and baking projects around the house, with a quick and fruitless trip to find fruit (haha! ;) somewhere in the middle. I found a crappy flea market instead. So it goes.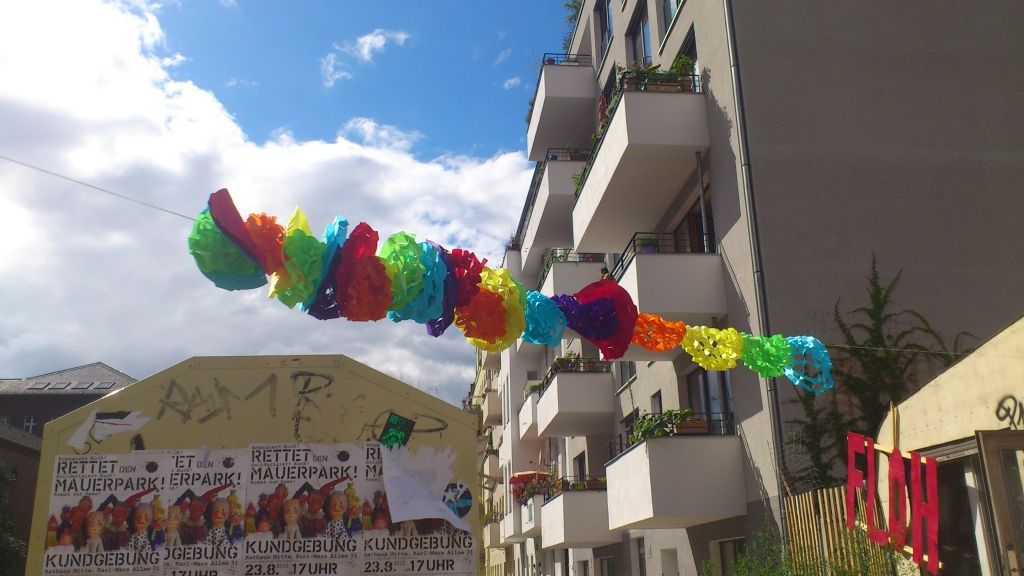 My random projects included: Switching out some of the kitchen pics for newer ones: on the left is a wee tomato from our balcony garden and in the middle is a close-up of cappuccino from Nat's and my sister trip to Paris last year. (The far right picture has been there for a while, it's of grapes from a vineyard in Argentina that Micha visited.);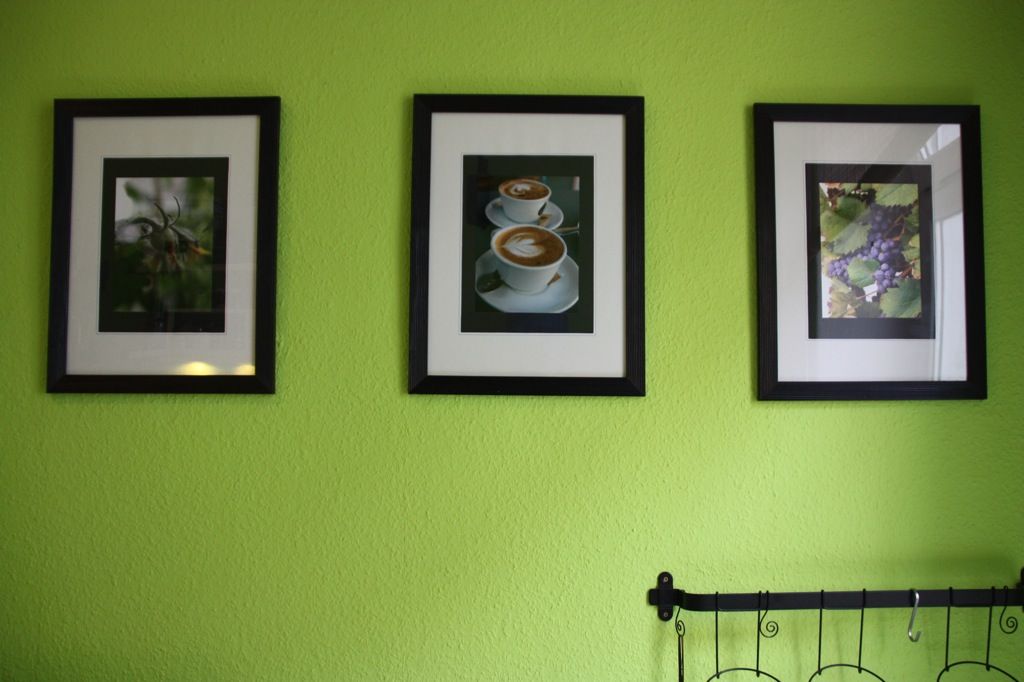 Whipping up two mini peach cobblers (inspired by a scene in
Carnage
, though, if you've seen that scene, you'd probably question our desire to actually eat cobbler afterwards...what can I say, Micha wanted to know what cobbler was and I was happy to test
a new recipe
and show him!) for an improved variation of the detested (only by us) Kaffee-und-Kuchen hour that we like to call Champagne-or-Beer-and-Kuchen-but-preferably-Wurst hour. Much better, no?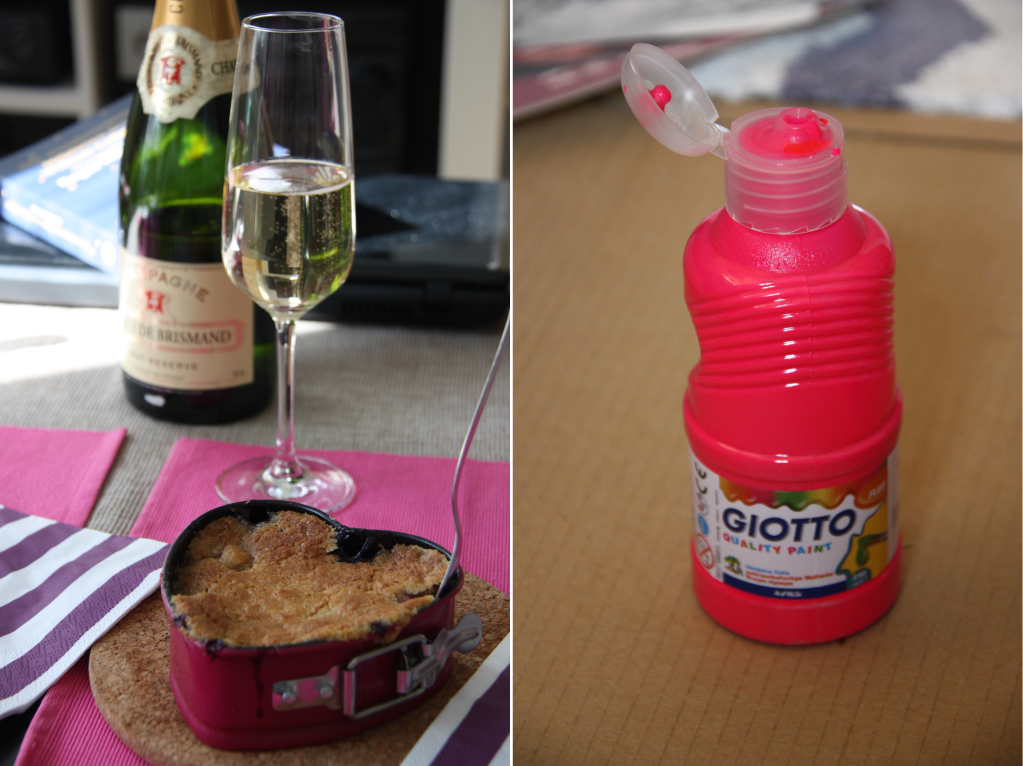 Peach and blueberry cobbler | Playing around with neon

I also played around with some neon paint I had leftover from last Thanksgiving and I hope to show you the fruits of my labor later this week.

Ahhh, 'twas a good weekend. Now only one more until vacation! Woo!