I look forward to our Thanksgiving party pretty much all year long, so it's always a little bittersweet when it's over. This year was, of course, no exception. And, as usual, I'll gladly claim it as the best Thanksgiving party ever. It's good to continuously top yourself, I suppose, and hanging out with our awesome friends in one massive group with absurd amounts of food just never gets old.
Picking up the bird from a local
farm in Rudow
was a feat in an of itself on a Thursday morning. It took Micha and me no less than three hours roundtrip (and this place was technically in Berlin), but the stop included making friends with some cute, noisy goats as well as picking up some milk fresh from the cow, so I can't say I was bothered much.
Friday was spent at home (how I managed the last few years without taking that day off work, I'll never know) prepping side dishes and finishing up the mini "Dankbar" marquee lights (inspired by
Oh Happy Day
) that drove me to the edge of my sanity. Emily, Artur, and Charlie arrived in the evening and we didn't prep as much as I'd expected together (Emily had come prepared with some pre-made decorations, though), but I was much happier to pass the time with them chatting and poking Charlie's sweet chubby cheeks and belly and doing my best to make him giggle (his favorite pastime).
This year's table was by far my favorite Thanksgiving table to date and it couldn't have been easier to set up. Well, maybe it could have if I were a little smarter about hanging up those lights, but it all worked out in the end thanks to engineer Kai. (More details on the tablecloth and other projects to come later in the week.) If I get my way, the lights are never coming down.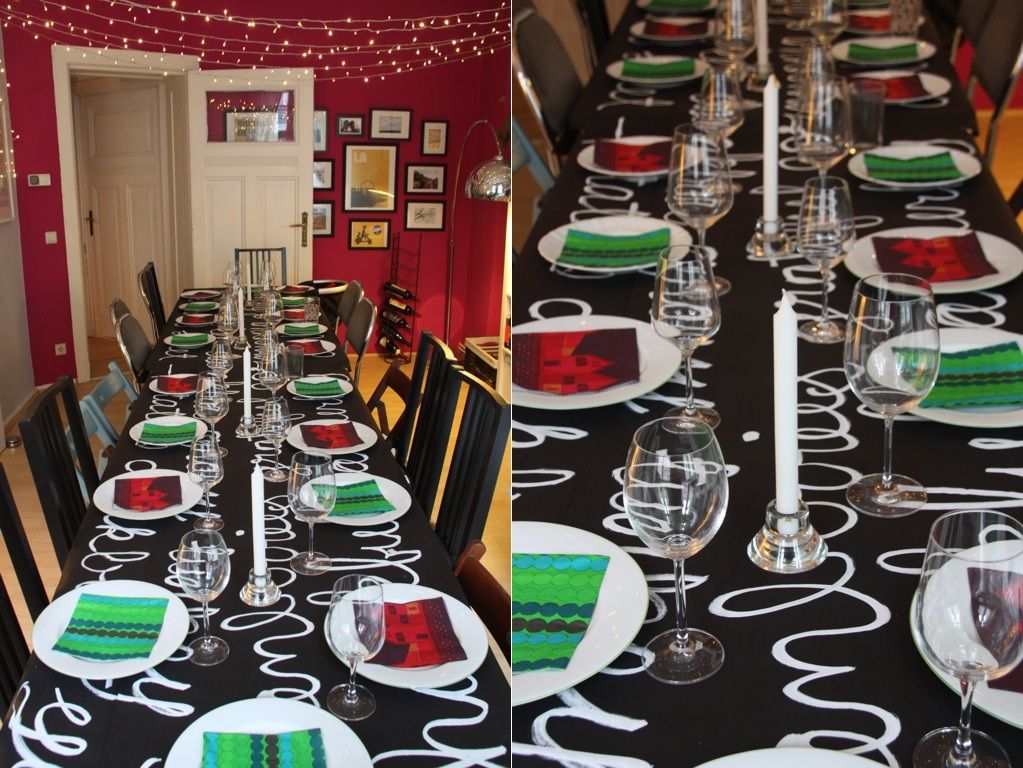 Around 5pm, wine was placed on the table, all the side dishes were put wherever space allowed, and our eager guests took their seats and surprised us by yelling "Speech!" as we brought in the turkey. I completely wimped out on following through, though, and instead made Micha do it. He's much better with words anyway and said some lovely things, reflecting on the bittersweetness of this particularly Turkey Day party. It's our favorite annual tradition, but also may possibly be our last one for a while (great adventures await! I'll share more when I can :), so we tried to soak it all in as best we could.
We're so lucky and grateful to have all these great people in our lives - I don't know how I'll ever make it through a Thanksgiving without our kickass party!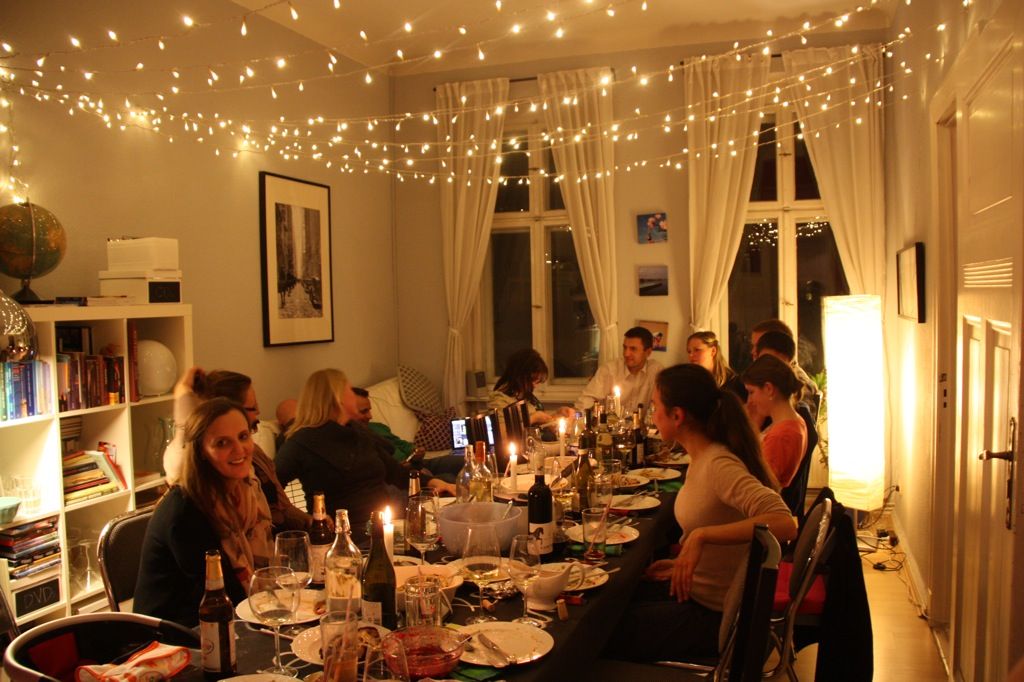 Because despite the 7 loads of dishes we had to do on Sunday, and the fact that we had to sleep with the coffee table on one side of our bed and the bar cart and piles of books and magazines on the other; and despite the fact I'm still finding random drink and turkey juice spills around the apartment and that our kitchen still kind of smells like cooked bird; this one day is truly my favorite day of the entire year. Any worth every minute of stress, worry, prepping, cleanup, and hungover whininess.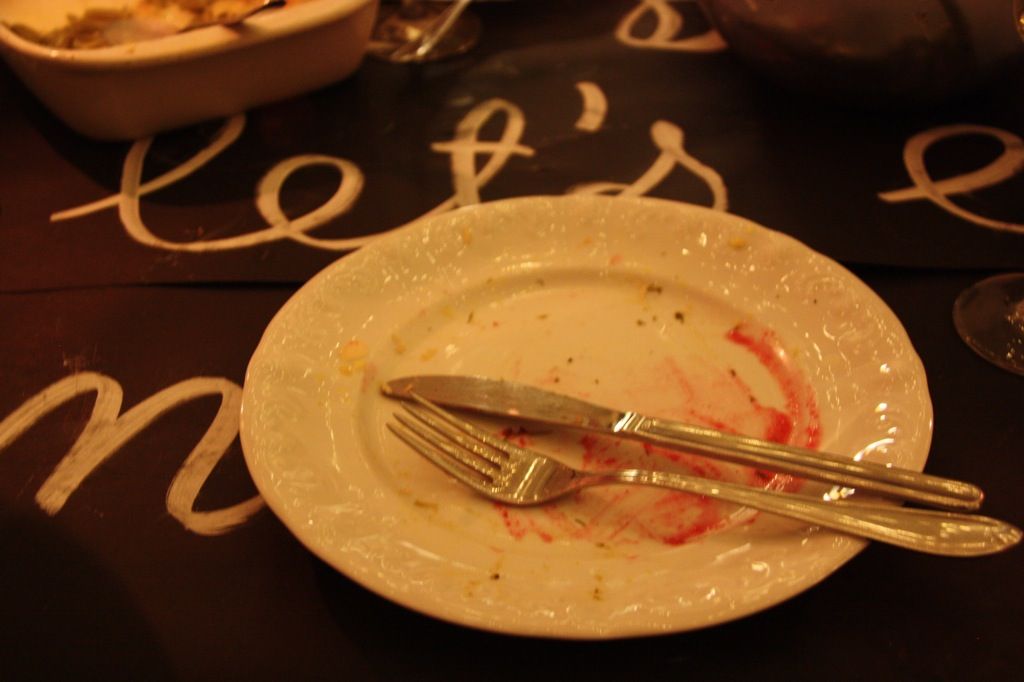 So cheers to everyone for coming and helping and making my favorite day fantastically memorable yet again. You all rock my socks off more than you know.