This may be the only time you ever see/hear me mention politics on this blog but I have to say, for some reason, I'm rather excited for election day today. (Don't worry - this, by no means, means that I will start saying you have to vote or telling you who to vote for. I'm quite flaky where either topic is concerned.) It's not so much excitement about the election itself; I think it's just the fact that I have a little piece of my home country to focus on for an evening. And that I'll be hanging out with a big group of Americans for the first time in what seems like forever.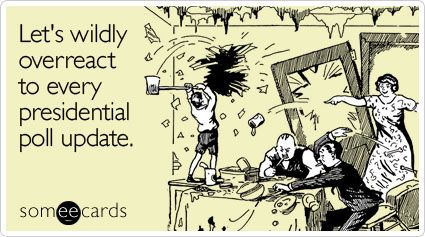 Are you celebrating the election in any way? Or watching it anywhere special? Or trying to ignore the whole thing until it's just
finally
over? This is my second election day in Germany and this time, I decided to join one of my American coworkers at
Kino Babylon
tonight to watch the election with the Democrats Abroad (shhh! Don't tell my mother!). Last election, I watched with some friends who I worked in a hostel with and made it until about 4pm until I nearly passed out on their couch. I'm hoping the atmosphere - and treats and hopefully beers - will keep me awake longer this time. We shall see... Unfortunately, I wasn't bright enough to take the day off work tomorrow so I apologize in advance to anyone who has to see or hear me for my zombie-like appearance.
Happy election day, everyone! Or, you know, happy Tuesday to those of you who don't give a crap.
p.s. This is quite clearly
my favorite campaign slogan
of the year. :) Also, I highly enjoy
this one
- reminds me of this fascinating (albeit highly pessimistic)
article in the Spiegel
.