Well, you know, sometimes an unexpected break from things does one well. It's been a bit quiet around here because my life-work-play balance hasn't been particularly in the favor of play lately, much to my own dismay. Natalie has also somehow been surviving the past two weeks without internet, which she says will be back soon. We shall see...wish us both luck!
So let's start up again on the right foot and take a look at my super cute
bar cart
toda
y, because I'm quite happy with how it's come together over the past few months.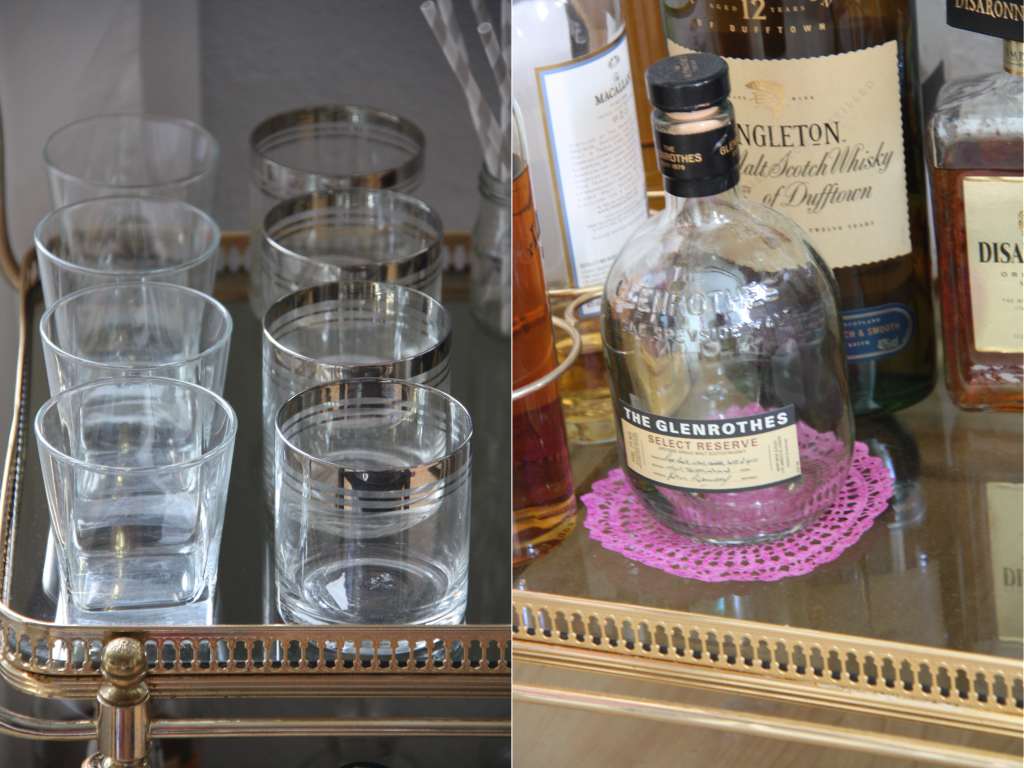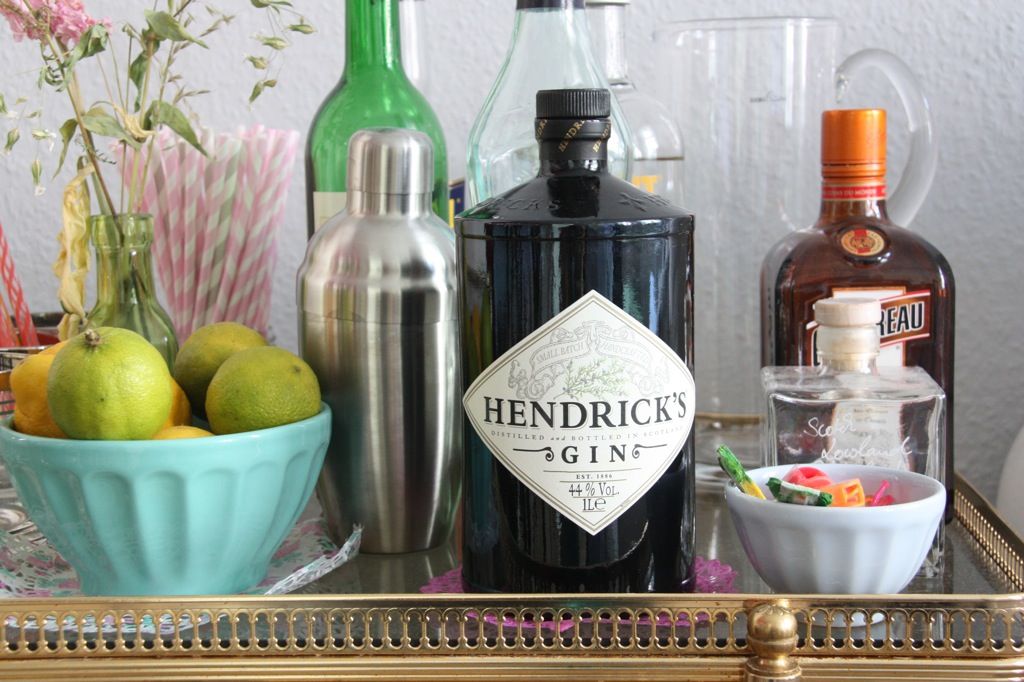 Hendrick's (I'm completely smitten) really is the champagne of gins, in taste and looks
My goodness, we have a lot of whisky... (We, in this case, means, of course, Micha)
Yup, this bad boy is getting plenty of use during the EM (Euro Cup) this month, let me tell ya.