On Friday we had planned on heading westwards to a jazz bar, but ended up never making it out of Prenzl'berg (damn that gloomy weather) and enjoying a crazy huge meal of Brazilian food - mostly meat, Micha's favorite - instead. Plus cocktails and a flaming pineapple, so I'll just go ahead and call it a win for me too.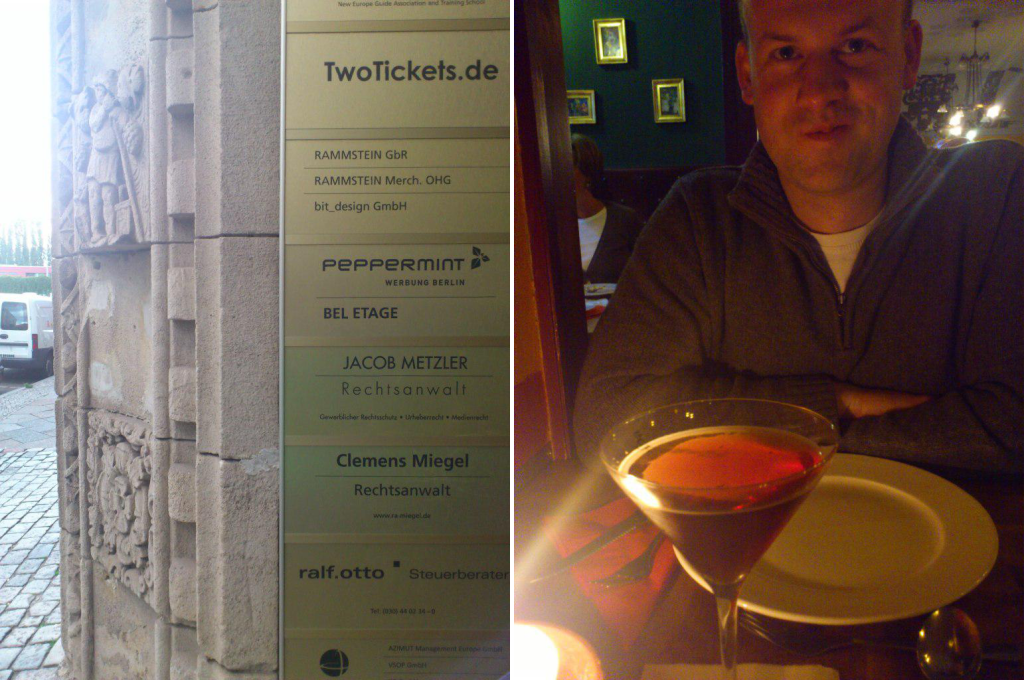 That's right, I found the headquarters of Rammstein. FOR REAL. Cuz strange '90s hard rock bands need that kinda thing.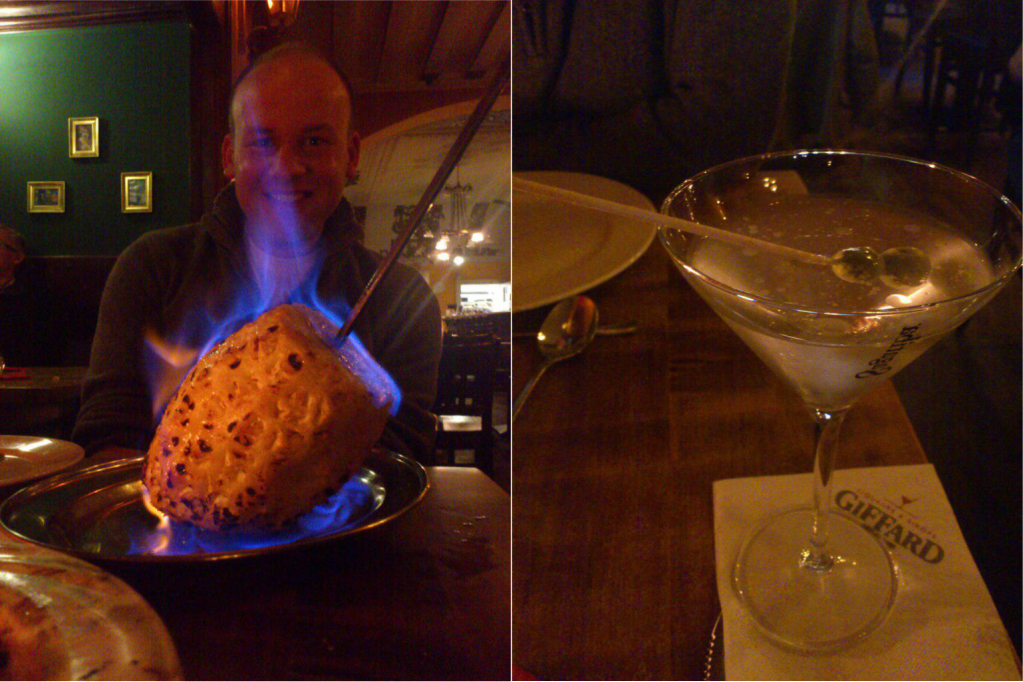 On Saturday we belatedly celebrated Stefan's birthday with some cookies, evening Thai food, beer, and a freakishly lot of talk about the pros and cons of dryers (they're pro, we're con. Only because we don't have one, though...)
You'll truly think we live a thrilling life when you hear about our Sunday organizing our damn bedroom but you have no idea how much this bedroom plagues me. Natalie does. I can't stand it and that's just a sad state to live in. So I finally brought some order to the room - because admittedly, most of the clutter is mine - and it's such a lovely breath of fresh air now to walk into that room and find free space!
And he even smiled as he pointed out Renate (yes, that's her real name) the ground-level-apartment/courtyard kitty who decided to make the box her new toy. (This is a breakthrough people. He is the furthest thing from an animal lover!)
To round out my horrendously domestic weekend (hey, it was raining, give me a break!), I'll just show you how kick-you-in-the-pants fantastic our balcony plants are faring now that they actually see at least a little bit of sunshine every day. (ps, comparing them to Natalie's plants in Miami is just plain unfair.)
And how was your weekend?