Ahhh, the new coffee table. It has significantly improved my mood at home because for the first time since living here, I have space to move in the living room! It's really amazing. Our old table was just too darn big for the space but hey, we had to furnish a whole apartment within a couple months so obviously, it was up to Ikea. And as a result, when it came to replacing things slowly but surely, I wanted to make sure I found pieces that 1) aren't Ikea, and 2) we both really really like (not even a remotely easy task). Hence the over one-year long
coffee table hunt
...
To jog your memory, here's the old
ginormous
too-large-for-the-space table that took up half the living room (I have very few pictures of it, apparently; probably because of my ever-growing disdain for the thing, so this is one from my surprise birthday party a few years ago):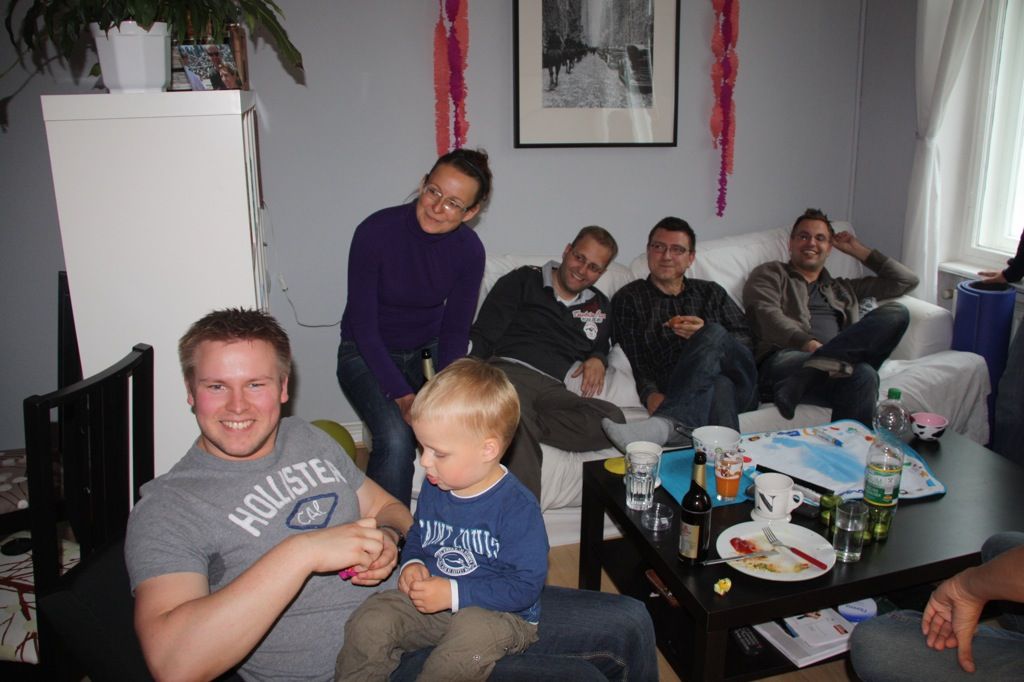 And here's the new guy:
Look at all that space around him! You can actually
stand up
from the couch without hitting your knee on the table!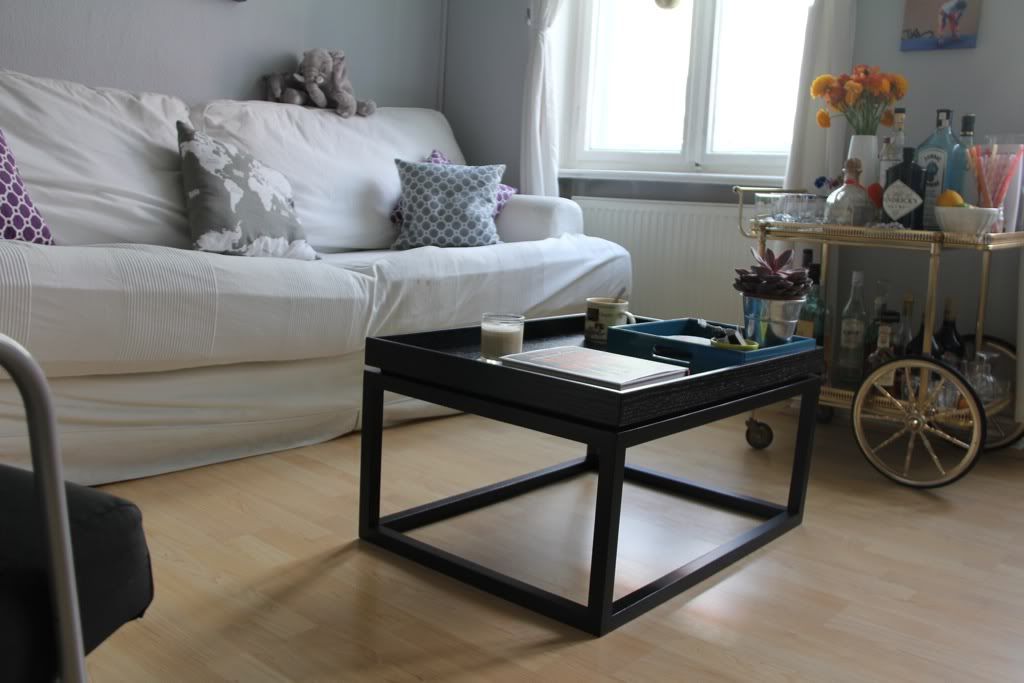 And not to mention, he lets the bar cart shine in all its brass glory even more. Hoo-rah.
The box frame is what drew me to it in the first place, and I'm pretty sure it's also what lured Micha in, after we'd fallen in love with
this one
at West Elm during our Miami visit. (Thanks to sister for making Micha fall in love with
West Elm
- he even picked out our future couch. Now she just has to get them to open in Europe...)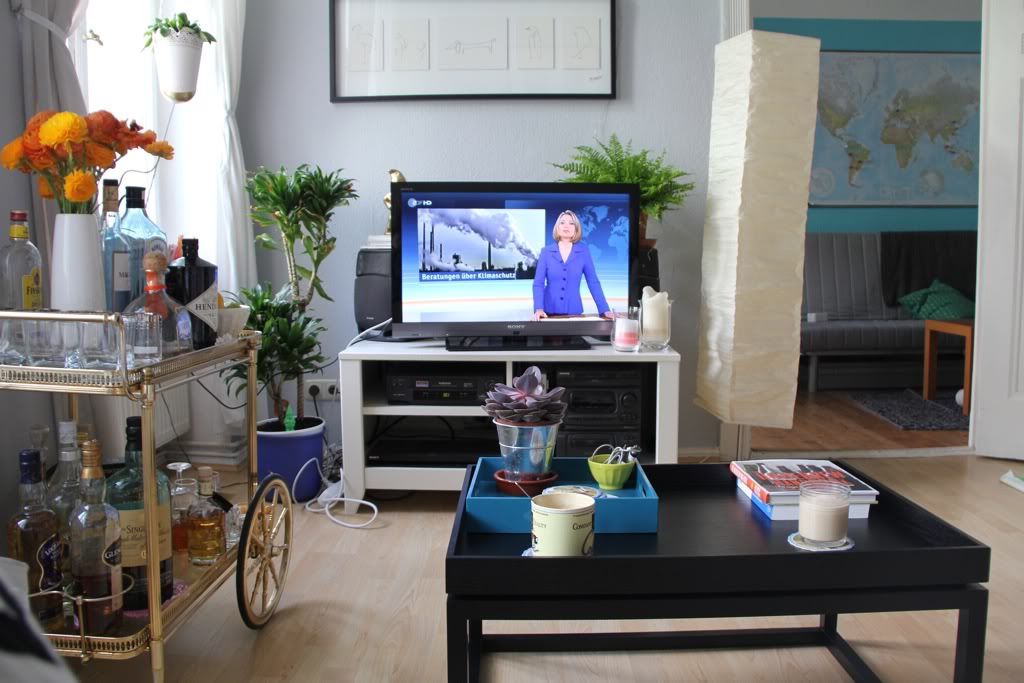 Can you spot the wee gnome?
And here's my new view from the couch (clearly, I'm too incoherent in the morning to even bother turning off the news while taking pictures...). My biggest issue before was feeling so closed in by the old table, but no longer! I could not be happier! And I know, I know, we need a rug, but baby steps, right? (We also can't wait to replace the couch but that is an investment for another day. Or year.)

p.s. as usual, our furniture isn't actually that crooked; it really is our crooked floors that make that lamp tilt so much!