midweek holiday grilling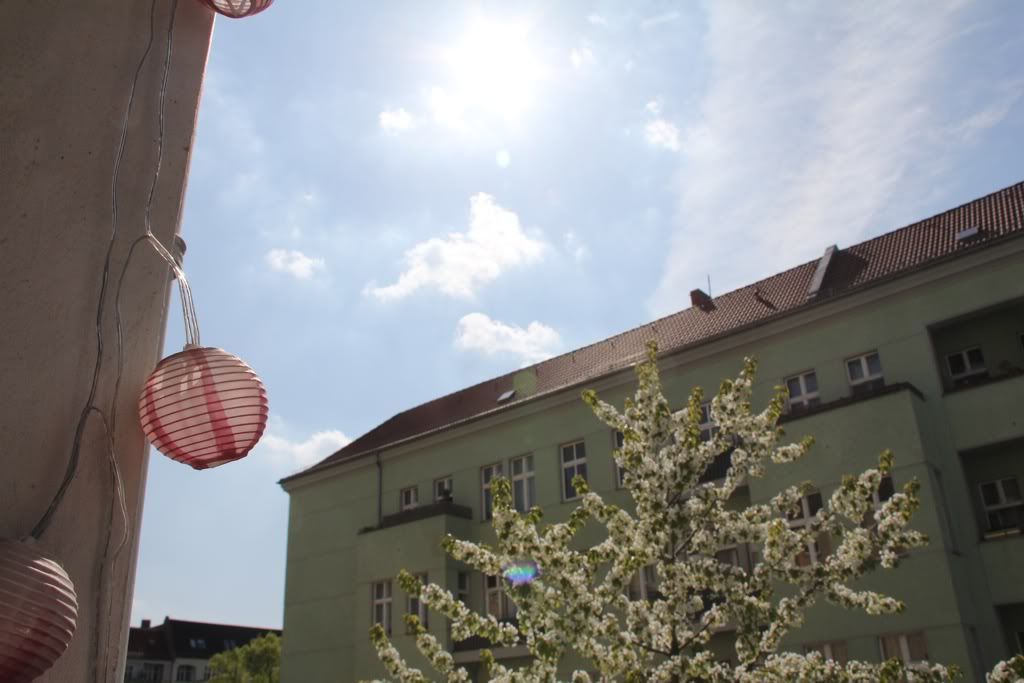 sunshine
We have midweek holidays last week and this week, which are always a bit funny but nice in the fact that, it basically feels like a long weekend even though you have to work in between. So I can't complain.
We kicked off the pretend long weekend - after I finally recovered from a random and obnoxious cold - with a grill evening on the balcony before joining the first of May festivities in Kreuzberg the next day. After a couple days back in the office, we spent the real weekend taking full advantage of spring and the warmer temperatures and sunshine it finally brought. We spent a morning on the balcony repotting plants and getting crafty (ok, that was just me), a day in the park with friends and beer, an evening at
Schalander
catching up with another friend, and the next day watching the
hockey WM
while brewing a new batch of pilsener with Kai, cuz we've got to get in as much brewing as we can before July.
Oh and in the biggest news of all, the new
coffee table arrived
! Aaaagh, I can't wait to share it with you because I'm guessing you, like me, had basically given up hope that this day would ever come. :)