I was totally thrown off from all sense of normalcy last week by a last-minute work trip to Copenhagen (such a cool city!) (though getting stuck there an extra night wasn't my favorite) and another mid-week holiday (Herren-/Männertag) for which Micha was gone with the menfolk, resulting in us not seeing each other for a whole week. (Also resulting in one giant mess of an apartment while he was away, but that's another story...) My oh-so-loving quote when he got back?
I missed you...but not that much...
I had meant it in a good way (
I was so busy!
), but somehow, that's not how it came across. It really is amazing that he still puts up with me. :)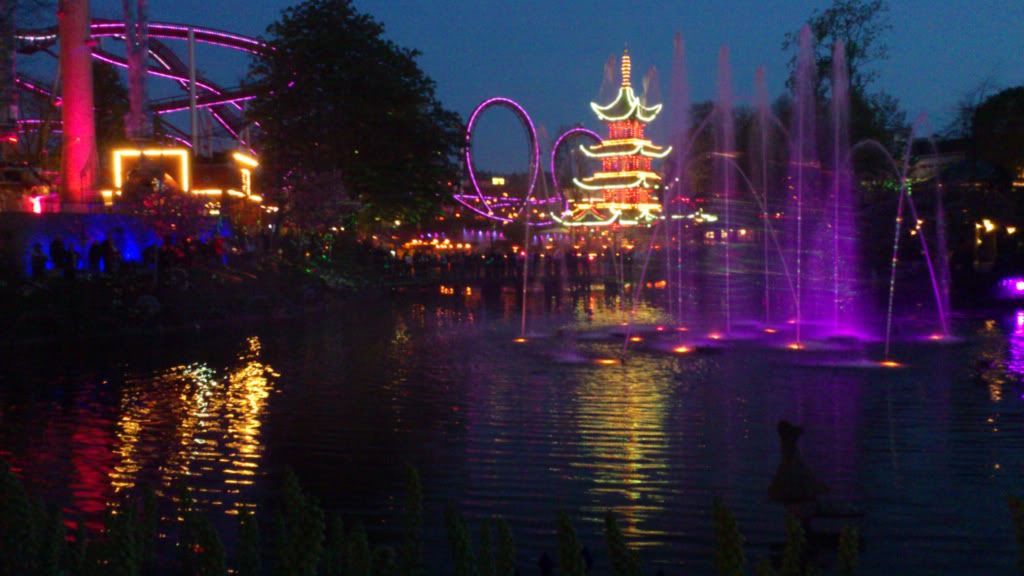 I spent the holiday Thursday with Kerstin and Hanna, first at a lovely late brunch at
Zuckerfee
- where Hanna and I rekindled our best-friendship - then at their home getting our craftiness on for Hanna's upcoming first birthday (one! eek!). We also enjoyed a
fantabulous rhubarb cheesecake
that Kerstin had made as a reward for both successfully spray painting against the wind and finally getting the baby to sleep. We make a good team.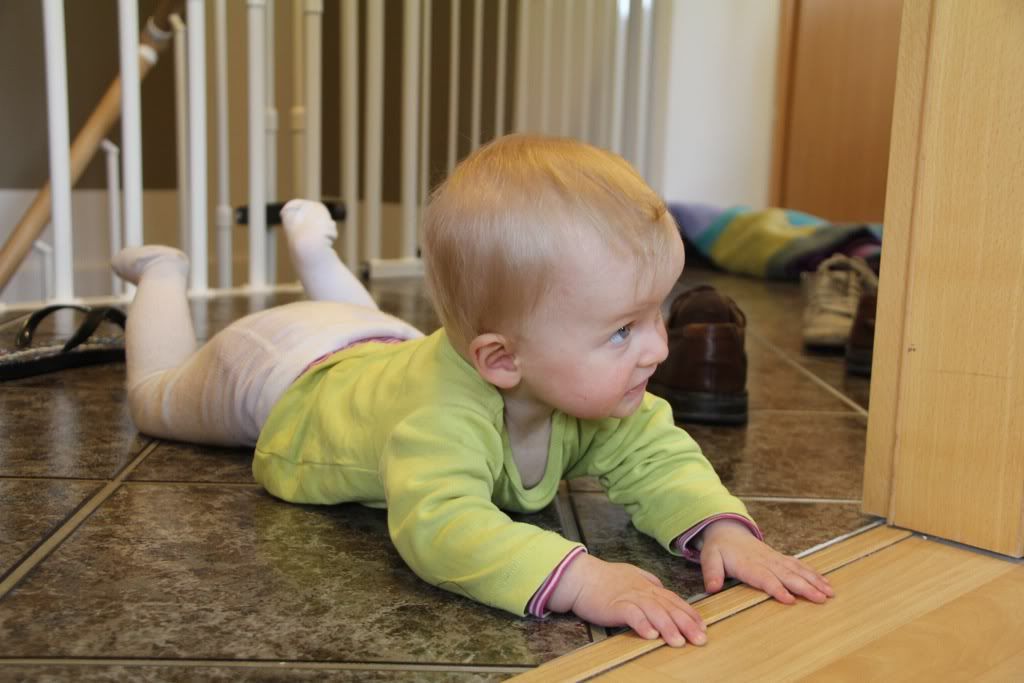 Scooting around the house using just her upper body (babies move in the weirdest ways!)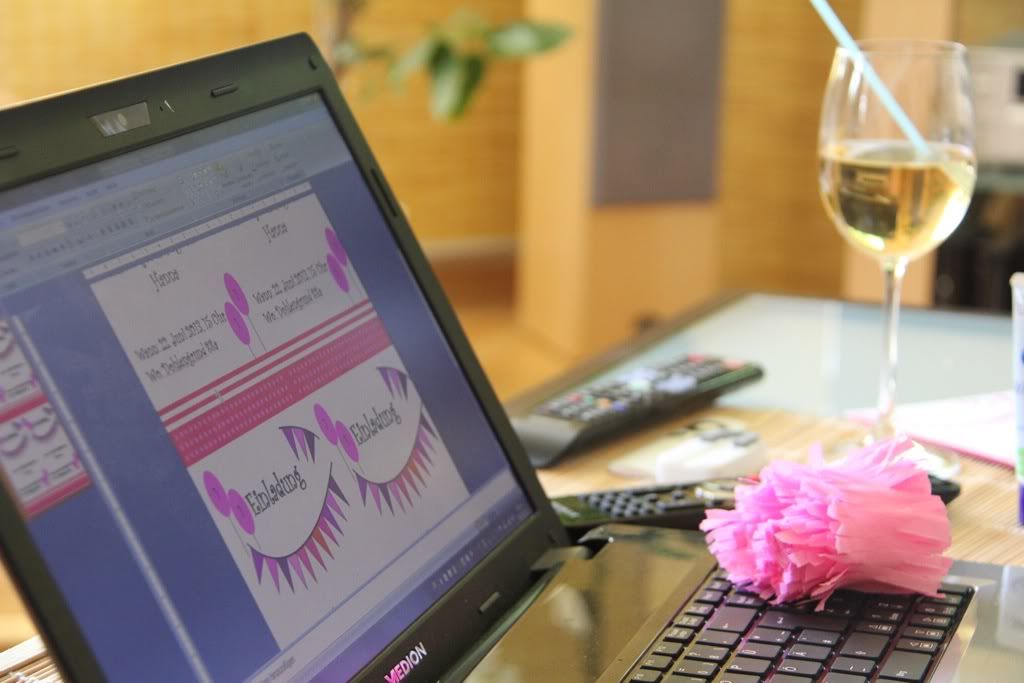 Crafting requires sekt cocktails
The wind tried to thwart our plans but we persevered
Saturday I spent relaxing at home (aka sleeping in and being lazy) and cleaning up the embarassingly messy state of the apartment before Micha got back. I got in a nice long run and was glad I did after being rewarded with such lovely pink scenery.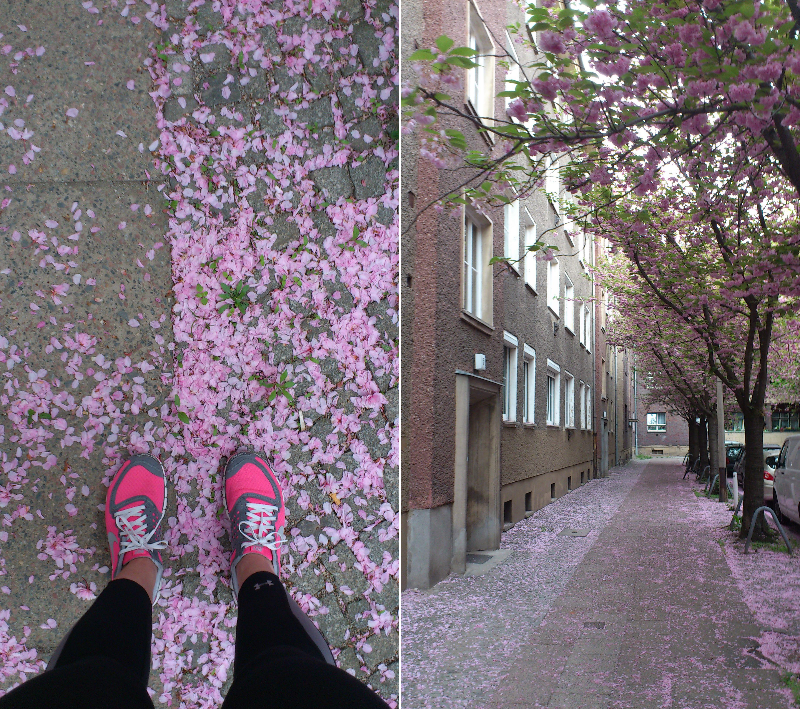 The pink streets of Weißensee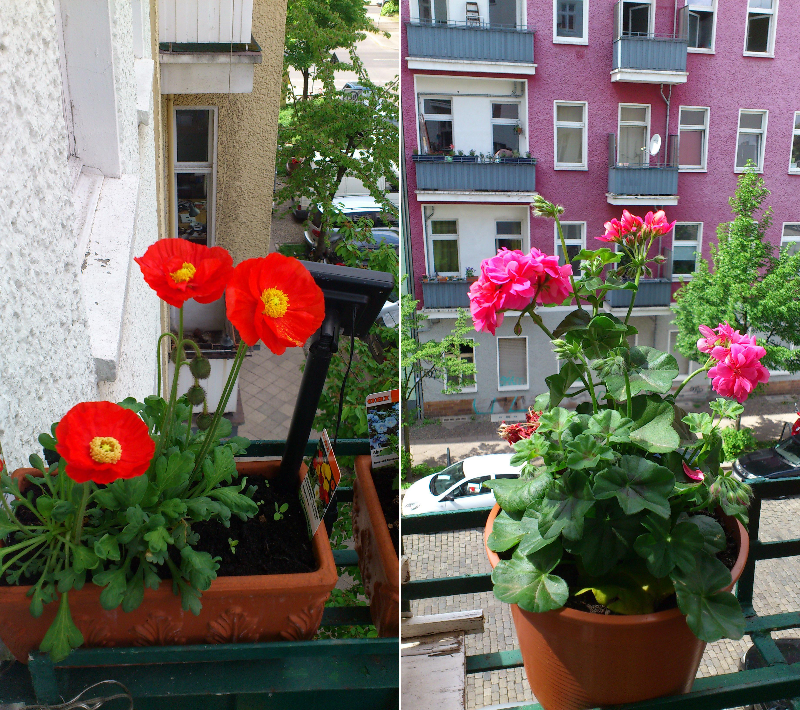 Quality time with the balcony flowers
Micha came home that evening so we cooked up a delicious meal of
lemon braised chicken and beans with mint pesto
. I picked this meal fully thinking,
oh, it looks yummy and not terribly complicated
, but managed to fail to see the time involved. So, yet again, as always happens when I cook, we ate at 10:30 pm. If I tried to cook every night we'd likely half-starve to death. Which is why our meal absolutely required mojitos on the side. Along with this
side salad
- the dressing was stupendous, so I had to share.
Sunday wasn't terribly eventful - more time spent with the plants and giant mugs of coffee - but I did pick up some lovely peonies and made it to the track for a workout without getting rained on (despite the lingering storm clouds). Success!