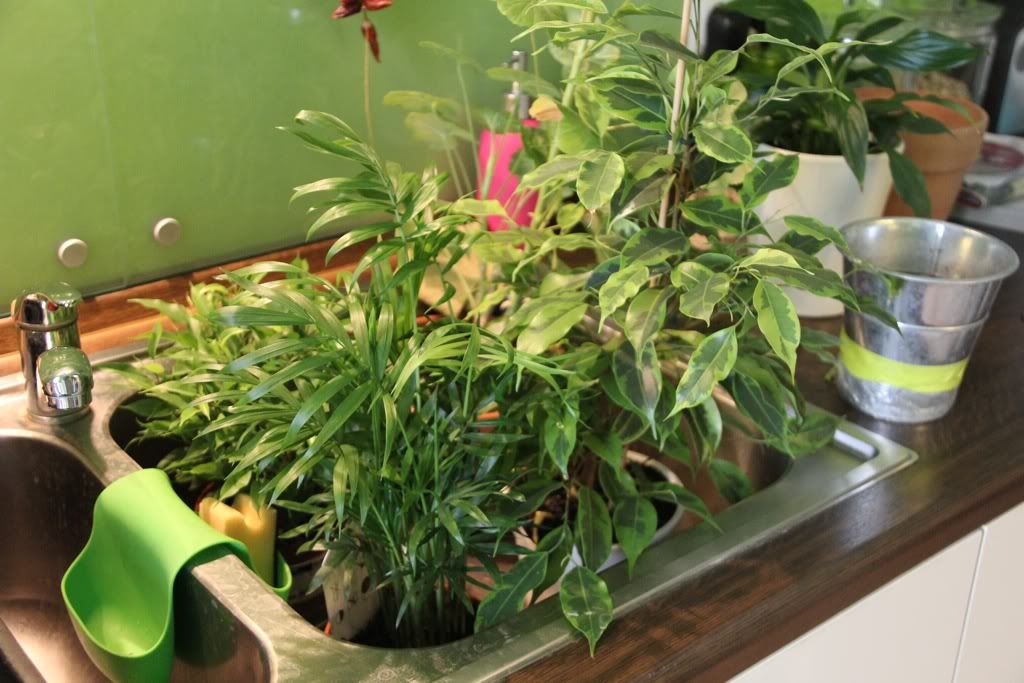 Plant bath time
Springtime repotting time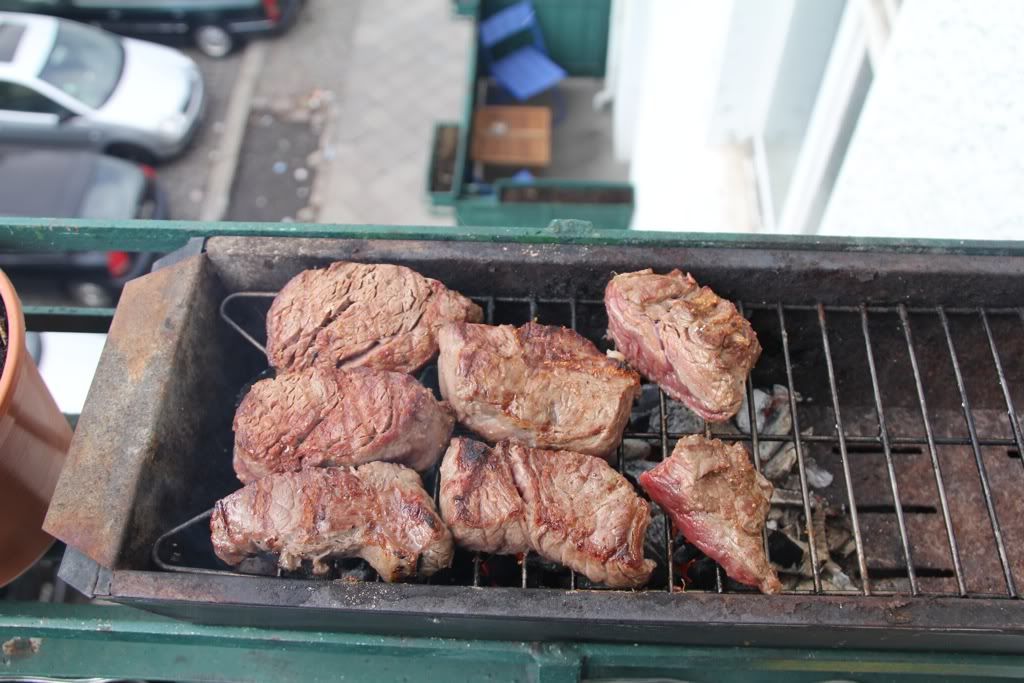 Steaks for three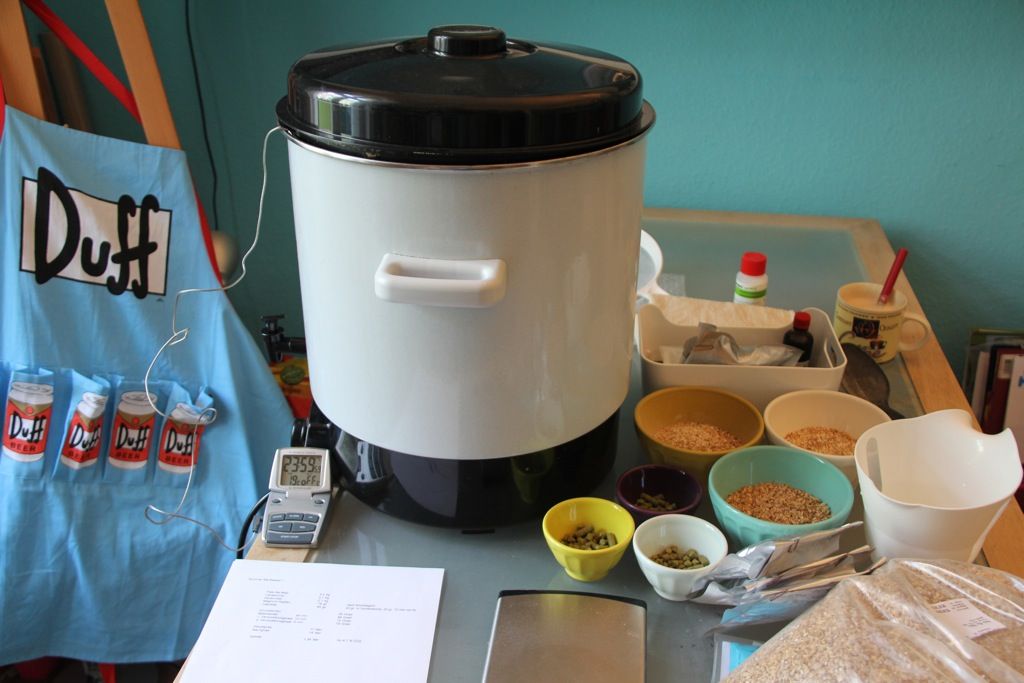 Beer brewing prep
Brewing progress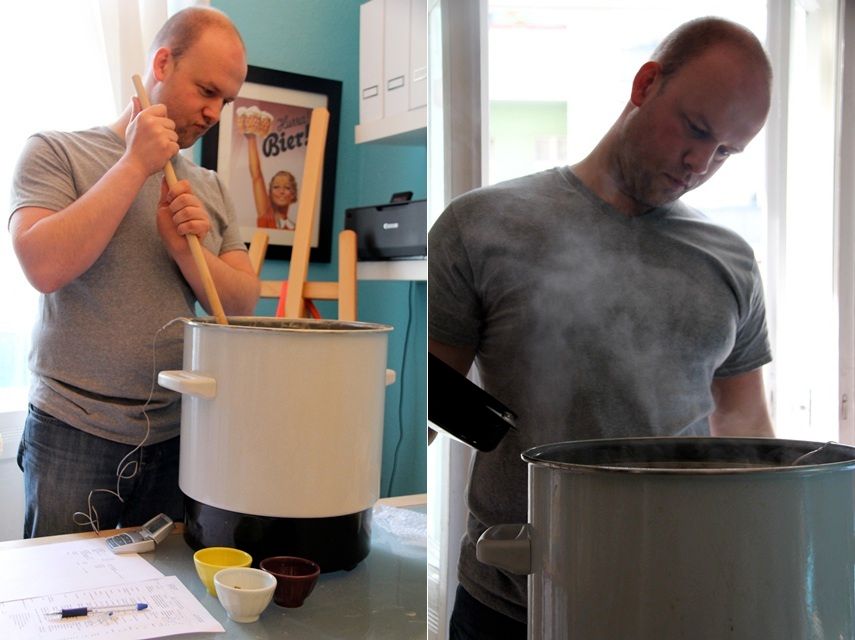 The braumeister (and his serious face)
Brewing protocol
Spring arrived slowly and with a couple false starts, but I took full advantage and joined the rest of Berlin in filling my shopping carts with flowers and soil last weekend to beautify the balcony, which is sadly lacking in
tomatoes
this year (there is an explanation for that...), as best I could. We also enjoyed our first grill evening outdoors with Kai after I happily spruced up seasick gnomey's look with a shiny new coat of gold spray paint (he was in dire need of less green).
This past weekend, we got to celebrate the
Eisbären's third championship in a row
(and seventh total) on Sunday, which would have been more exciting if it weren't so expected at this point, after having spent Saturday brewing a fresh new batch of Summer Ale, just the two of us. I'm told I make a darn good
brewery helper
and I'm pretty freaking proud of it. Also, this batch is already showing signs of being awesome and we haven't even put it into bottles yet. Not that I'm biased or anything...