I'm almost ready to start babbling away about our recent ridiculous/hilarious/drama-filled trip to LA and Miami with sister that we just got back from, but in the meantime, here's what may be the the most random post ever seen in these parts. (I mostly wanted to post this here to remind myself in years to come, but you know, I thought that you also may possibly get a kick out of this hilarious little random tidbit of life, too.) So enjoy. :)
As you know,
Liz visited
last a little over a month ago on her annual pre-or-post-Rome
Berlin pilgrimage
, and was busy busy busy writing articles and blog posts for
Context Travel
(yeah, her job is way cooler than mine) during all the free moments in which we weren't baby-cuddling or stuffing our faces or imbibing different microbrews.
One of the articles she was working on was about
Rome for Condé Nast Traveler
and, as we have been there together on our
biannual girly trips
a couple times now, I helped her pick out pictures for it. For fun she even chose one in which I showed off my
modeling
gelato-eating skills.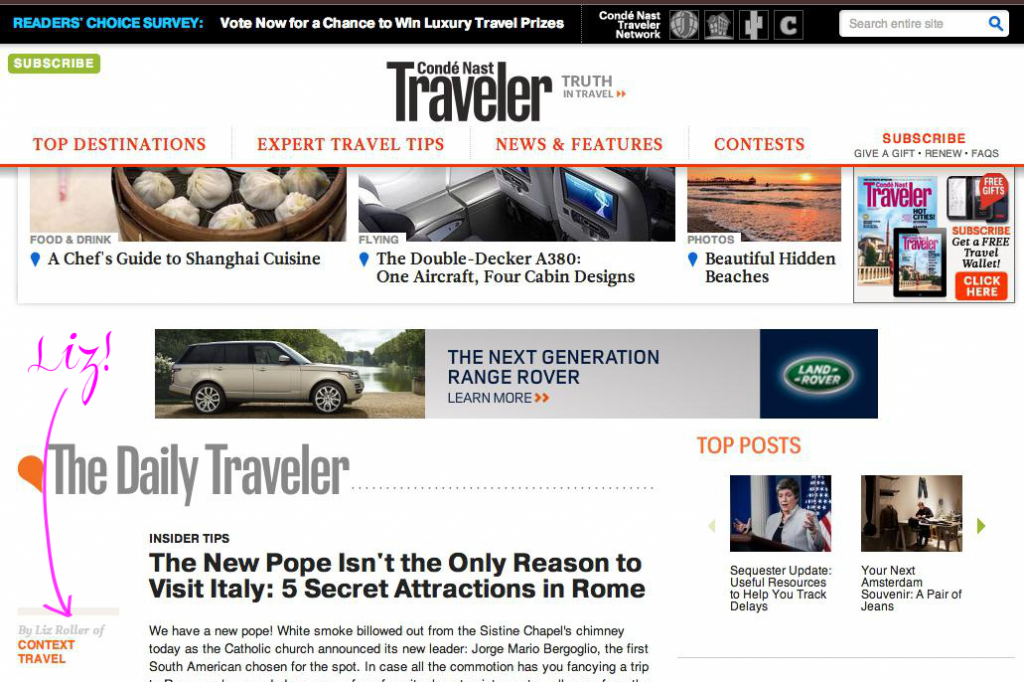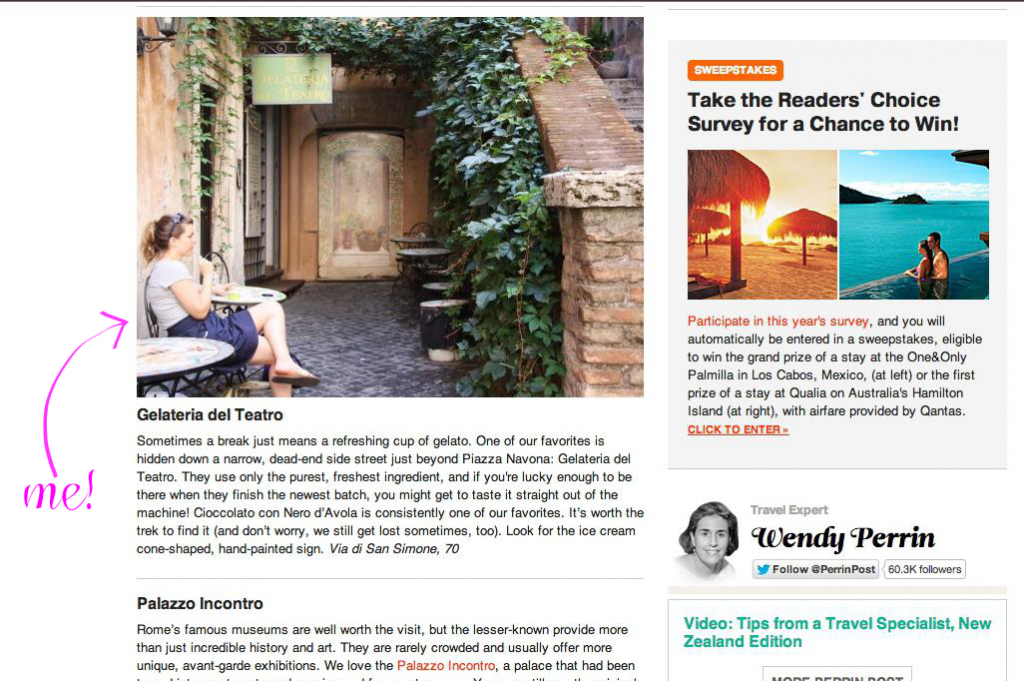 And then even more hilariously, they
chose to use it
! So there's li'l ol' me, permanently immortalized on the pages of Condé Nast, peacefully enjoy my artisan gelato in a rare empty corridor of Rome while Kerstin snaps my picture. In an article that includes the word "pope" in the title nonetheless, which hasn't yet ceased to make me giggle (I've been known to start sentences with "If I were pope..." and confuse the heck out of people.)
Since this is actually my second pretend-modeling job (I previously appeared in a random
Sunday Times article
about
DriveNow
), I'm pretty sure I'm already on my way to Top-Modeldom and should start charging soon.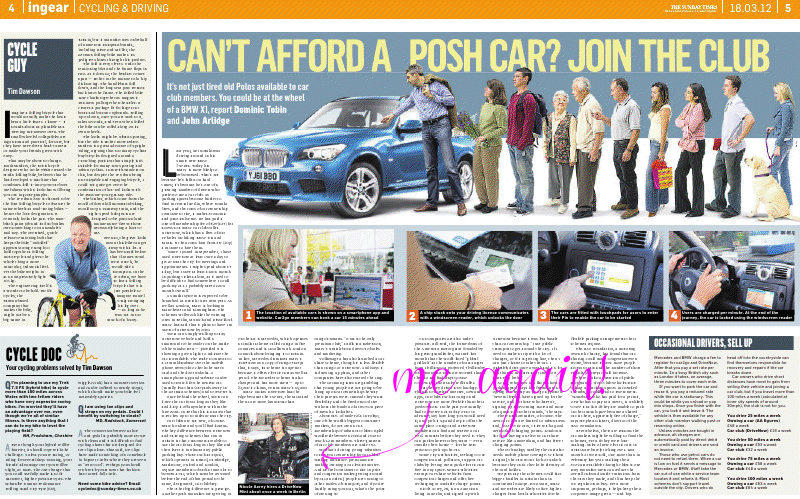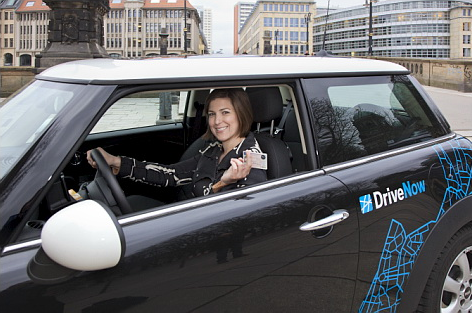 Putting my GNTM-learned skills to use at long last!
So the question is: Which one would you rather see me on,
ANTM
or
GNTM
...?