Remember how a while ago, Micha and I headed to
Nico and Claudi's secret wedding
in the countryside near the ridiculously named German city, Worms (hehehehe, gets me every time)? Well, this past weekend, we celebrated their wedding once again! That's right, one wasn't enough for those crazy kids, so they threw another, this time much bigger, wedding celebration for all their friends and family to attend this summer. (I no longer question such decisions, as I've slowly learned that people be crazy when it comes to weddings.)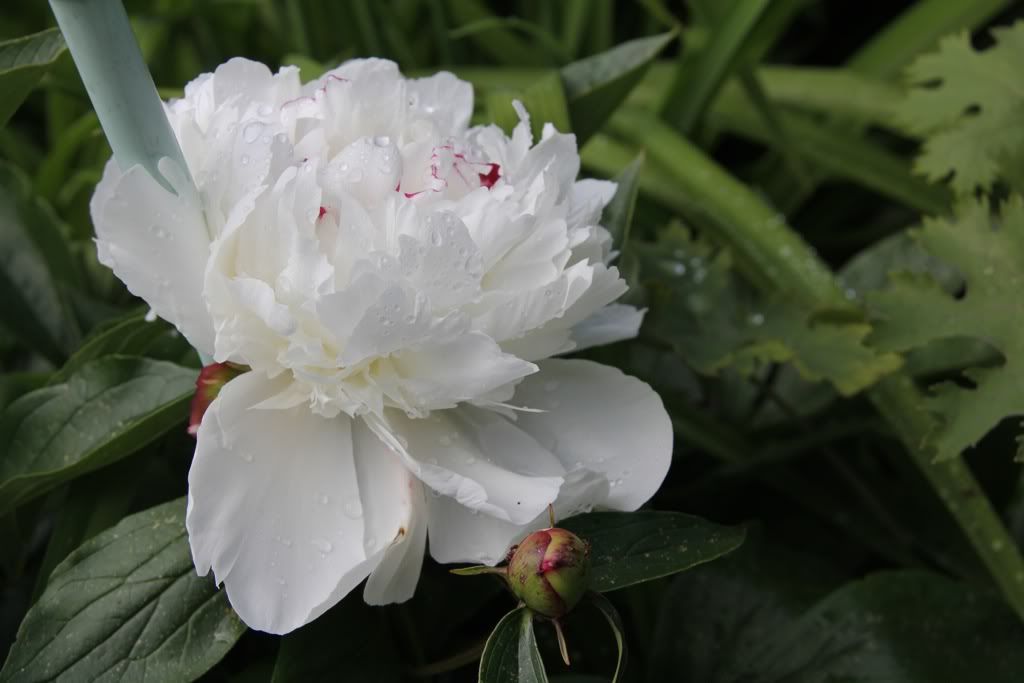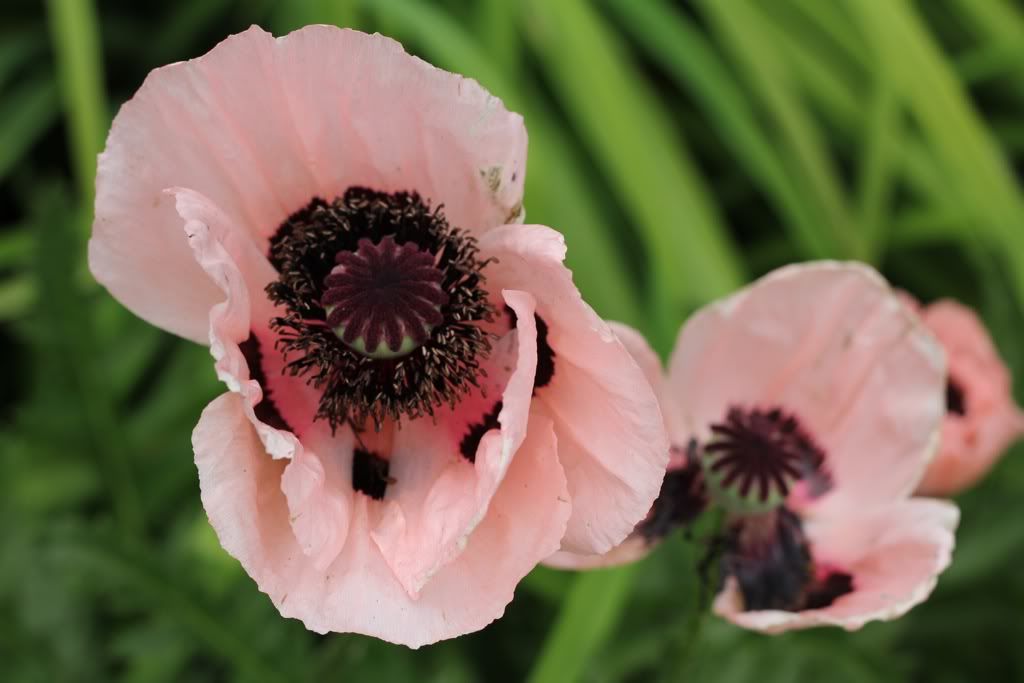 So this weekend, we and a few other Berliner friends packed up our cars and headed down to a little tiny flower-filled town in the countryside of Bavaria for a lovely summer wedding fête.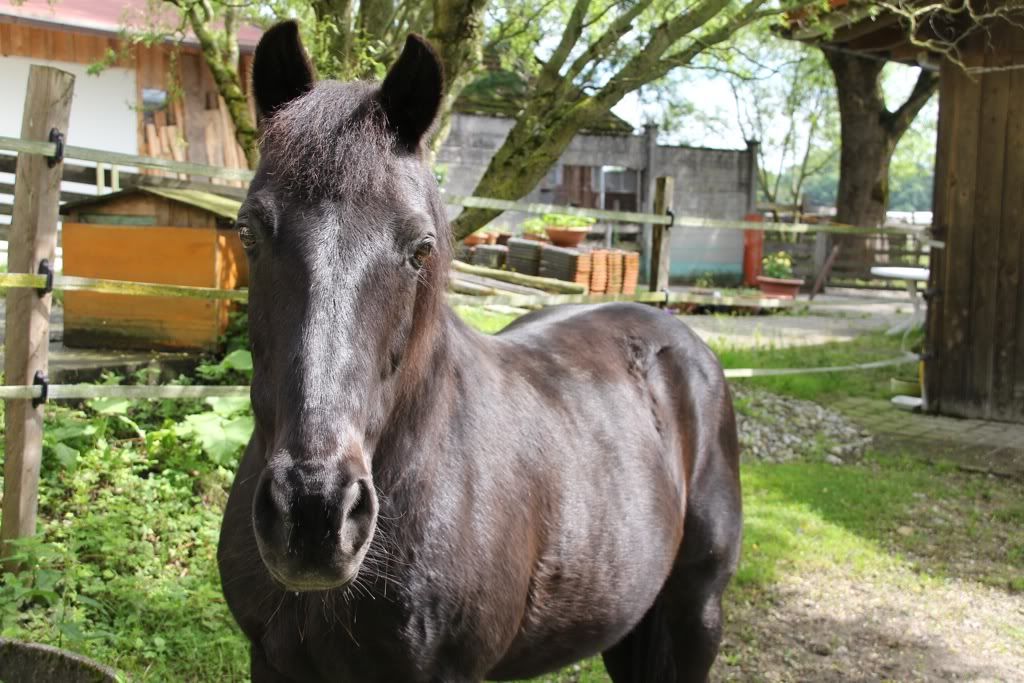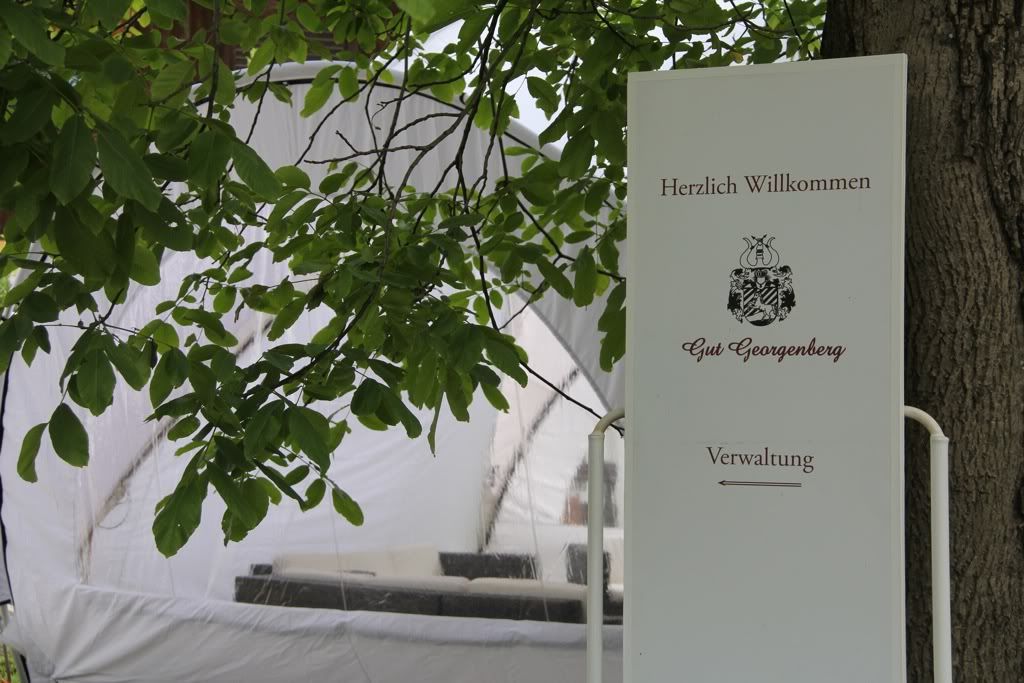 The weather was perfect (and you know we don't get to say that often here in Germany) and the setting was absolutely idyllic. A sprawling farm covered in colorful flowers, ridiculously loud sheep (who seriously
yelled like people
! I'll upload proof in video form :), the tiniest of medieval churches for the "ceremony," and the perfectly snow-topped Alps in the background (which I sadly did not manage to photograph). Not shabby for a quick, festive weekend getaway.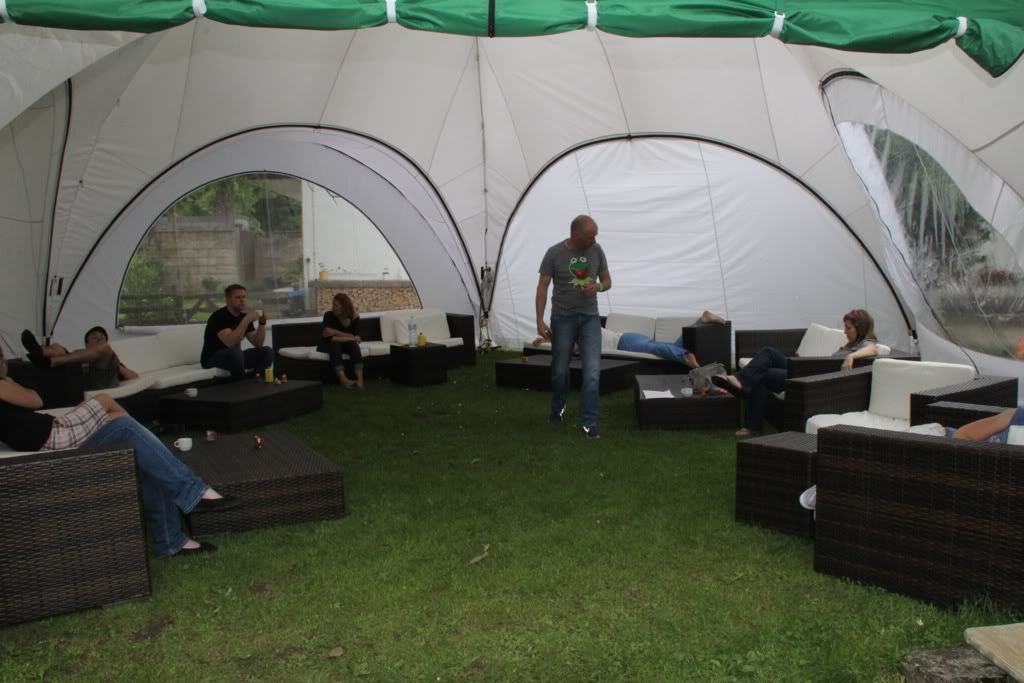 The (surprisingly awesome) catch to this wedding: the dress code was hats required! And you'd think that some people would be party poopers and not play along, but man oh man did everybody come through! And it looked oh-so fantastically dapper...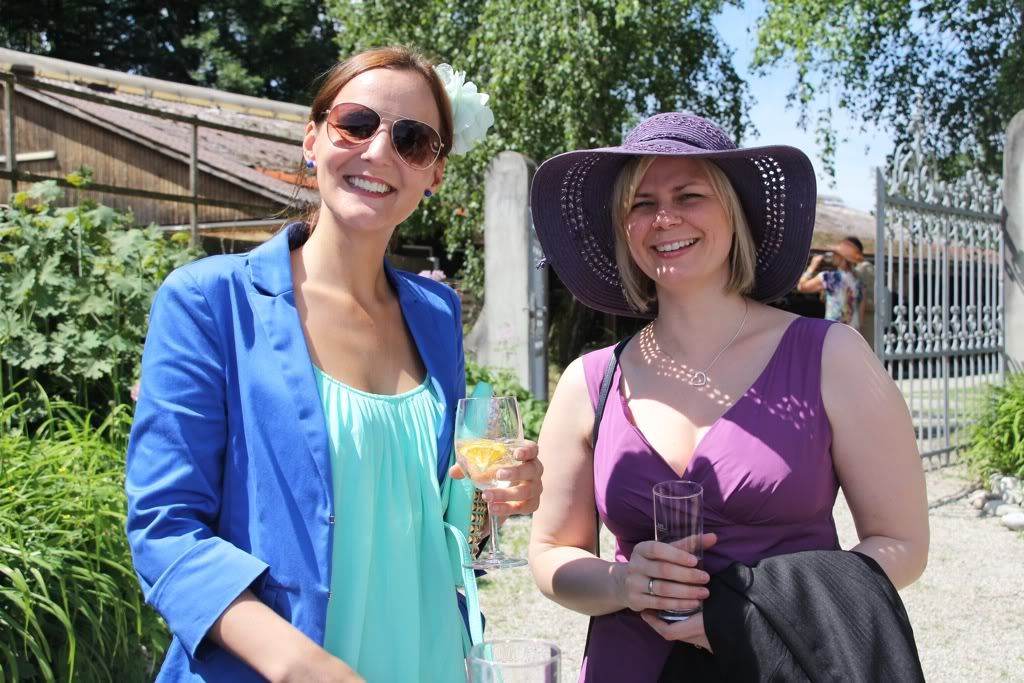 Marie and Katrin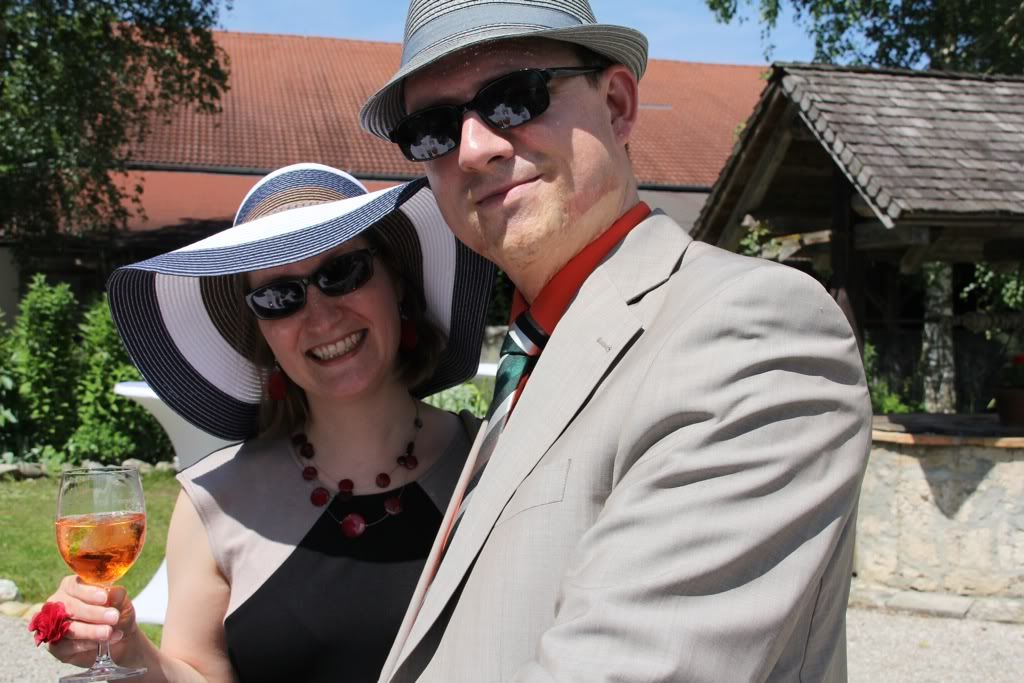 Betti and Dreschi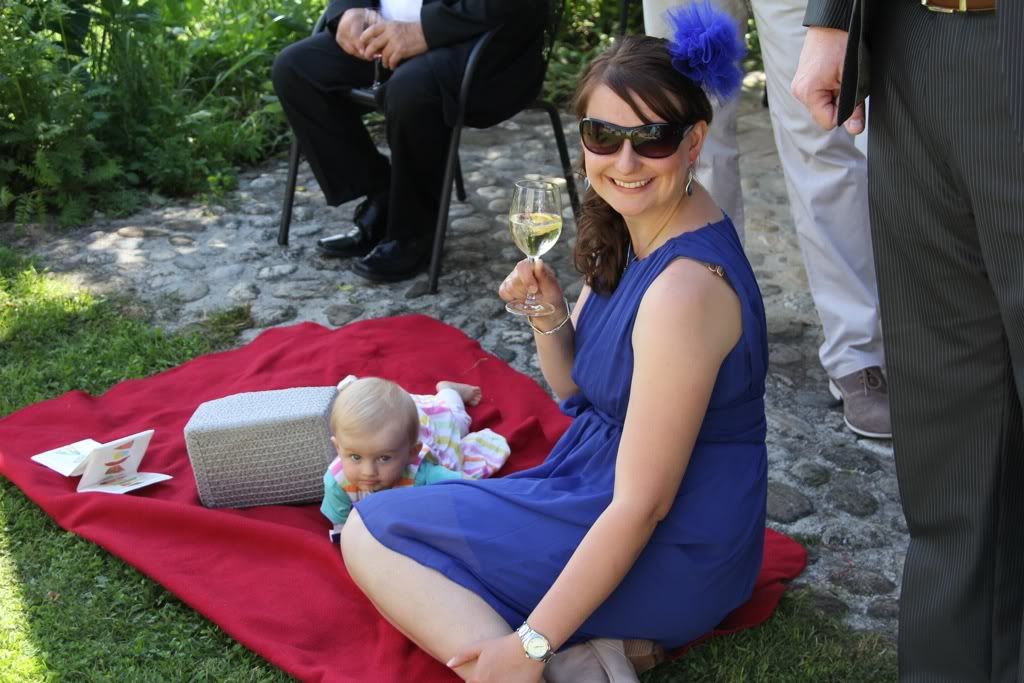 Hanna and Kerstin
The Brits are really onto something with their tradition of fascinators and hats.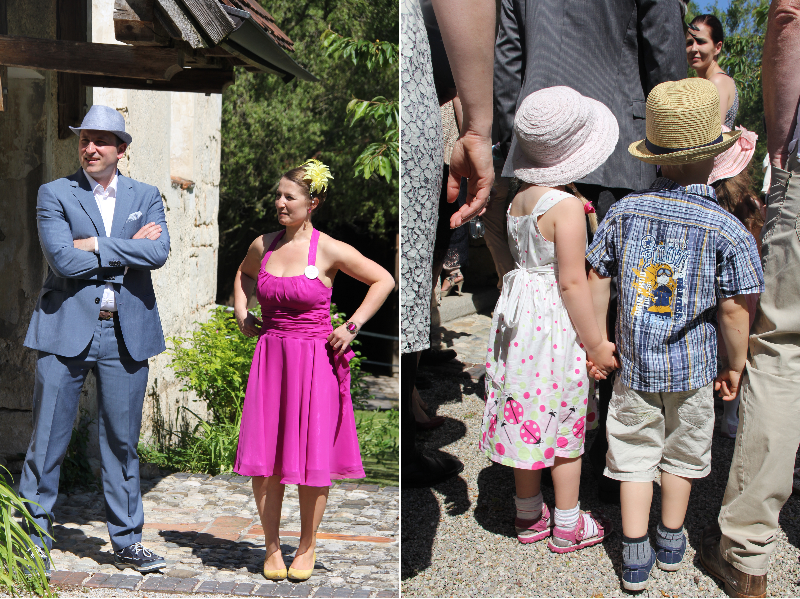 The groom and co-ceremony Meisterin, Sandra | No-longer-so-wee buddies Mia and Aron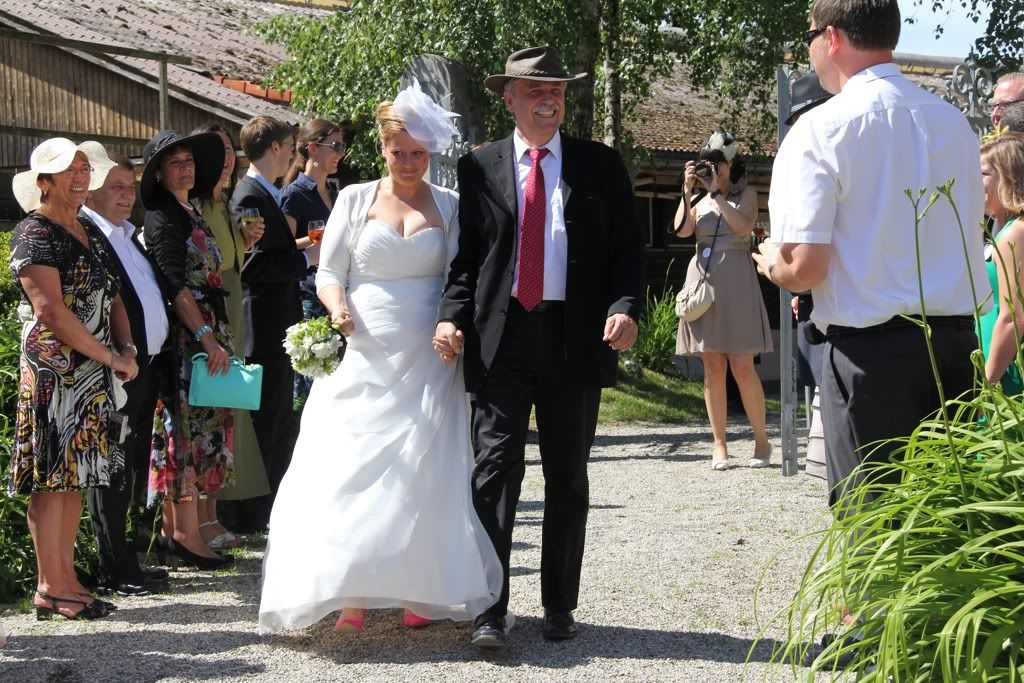 The lovely bride (with neon pink shoes!) and her jolly dad
Naturally, I wasn't about to let a hats-required occasion go by just wearing a normal old hat. (I mean really...) So I told Kerstin I'd DIY something for the two of us, already knowing that I without a doubt wanted to try my hand at these fabulous party hats (
this one
) (
and this one
) from
A Subtle Revelry
.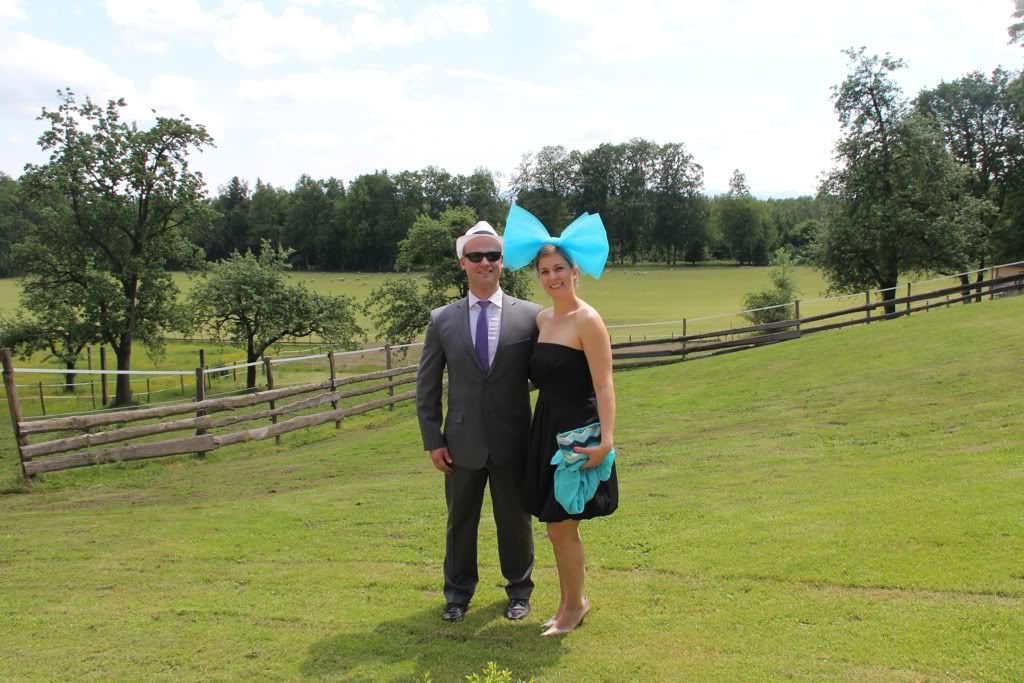 And the result? 1) Easiest things to make ever! Though you do need significantly more tulle than you think, as the directions aren't specific on that; and 2) I solidified my status as crazy American and heard from the bride's father at least three times throughout the course of the night, "you should never take that hat off!" Mission accomplished.
More photos of the ceremony and dancing to come, there are too many cute ones for one post!