We took an all-too-short trip to Munich (and beyond) this weekend for our friend Nico's birthday. He's a lucky dude, I tell ya. We don't sit in school-holidays-induced Autobahn traffic two days out of three for just anybody!
The drive from Munich through Austria is really quite stunning, even as seen through phone pictures
I was worried Nico wasn't going to plan anything fun for his birthday and just go simple (you know I like to celebrate), but luckily, I was very wrong. He came up with the awesome idea to go white water rafting in
Ötztal
in Austria so Saturday turned out to be much more exciting and exhausted than we could have expected.
Ummm, how phallic is that center cloud?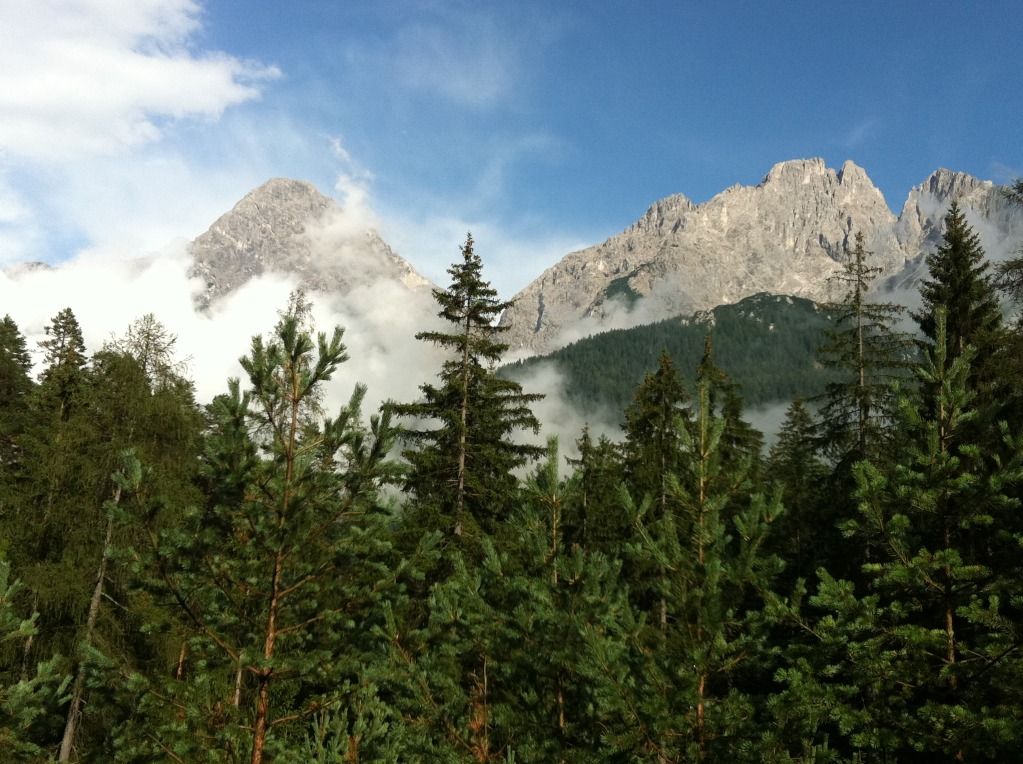 I hadn't been white water rafting in a while - the last time was when I went with Natalie in New Zealand and our boat flipped going down a waterfall! (oh yeah, we've got photo proof that we must share one day) - so I was happily surprised to get the chance again.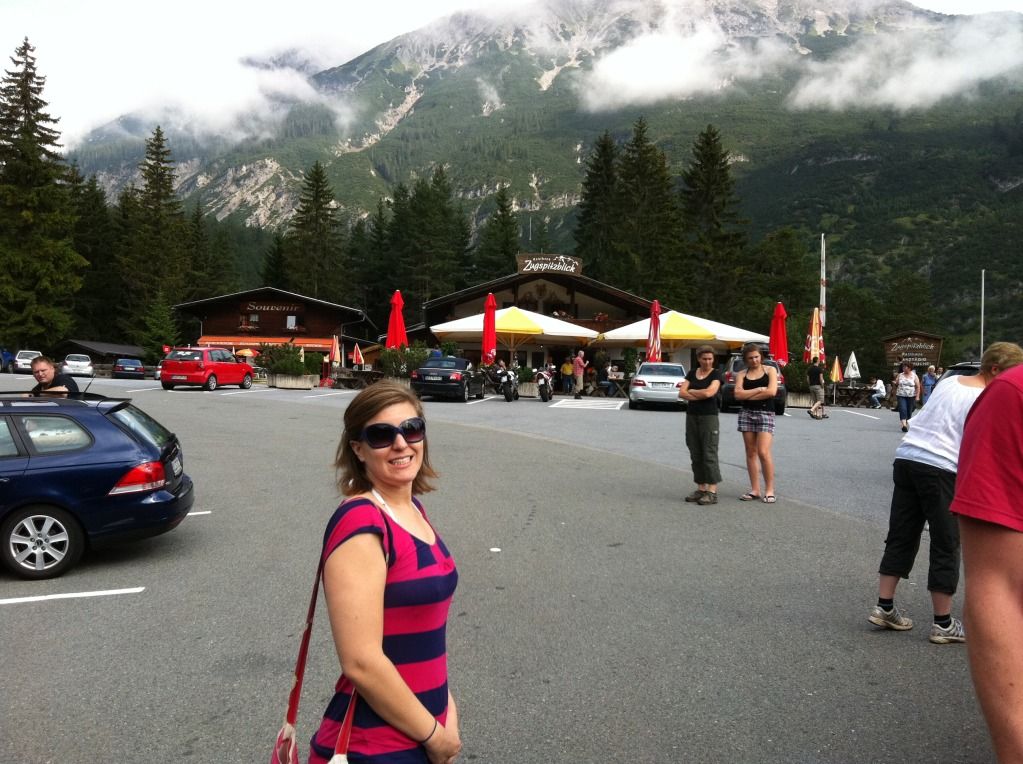 I swear I wasn't doing a childish I-have-to-pee dance in this picture. I think I was cold...yeah, I'm always cold, let's go with cold.
So early Saturday morning - 8am is much too early for my tastes on a weekend - eight of us packed up our swimsuits and some warm layers and set off on the two-ish hour drive through the gorgeous countryside leading up to the Alps. With a necessary breakfast stop on the way that consisted of weißwurst, pretzels, and Hefeweizen (of course) and then indulged in a pre-rafting, pre-wetsuit time beer once we arrived at our destination as well.
The crew, with birthday boy Nico in the middle
Rafting was super fun and lasted a whole lot longer than I expected - almost 1.5 hours. And sweet valley high was I sore the next day! I had not expected that either but the Austrians made us work! There were frequent shouts from the guide of "put your whole upper body into it!" At one point, we even had to get out and carry the boat about 100 meters on the side of the river because the dam that was installed there was too dangerous to go over. He described it as basically like a washing machine that would keep you underwater
forever
. Eek! Thankfully, we escaped that and at the end, as we floated through calm waters back to their station, we even got to jump in the water and cool ourselves down a bit. And when I say a bit, I mean I had no idea ahead of time that the water there literally feels like ice. I lasted about 2 seconds before I screamed for someone to pull me back on the boat before I froze to death!
On Sunday, I got to have a nice long visit with Emily, Artur, and my favorite little monkey,
Charlie
. Could he be any cuter?! He still remembered me and I'm happy to say we bonded even more. (Favorite auntie status, here I come!) He's quite the little face grabber.
Mmm, you're face looks interesting...wonder what your nose tastes like...
Micha stopped by briefly before we had to head off home again and got some cuddle time in with Charlie, too. Clearly, they have similar styles.