...
an ombré wall
!! This is kind of blowing my mind right now and I'm secretly scheming up ways to convince Micha that we really need to repaint at least a wall in our apartment like this. Quick, what's the best way to bribe an über-patient dude who may have already used up all his house-painting patience with me over the last four years (we've already painted every room!)?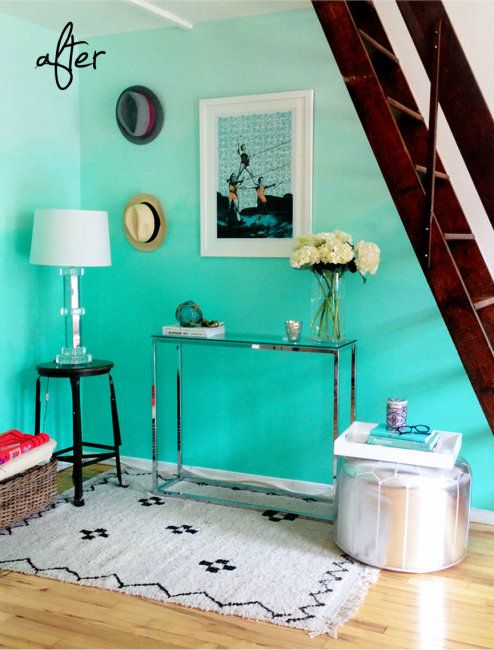 ...
the perfect twist
on a ponytail that makes me long for long hair again.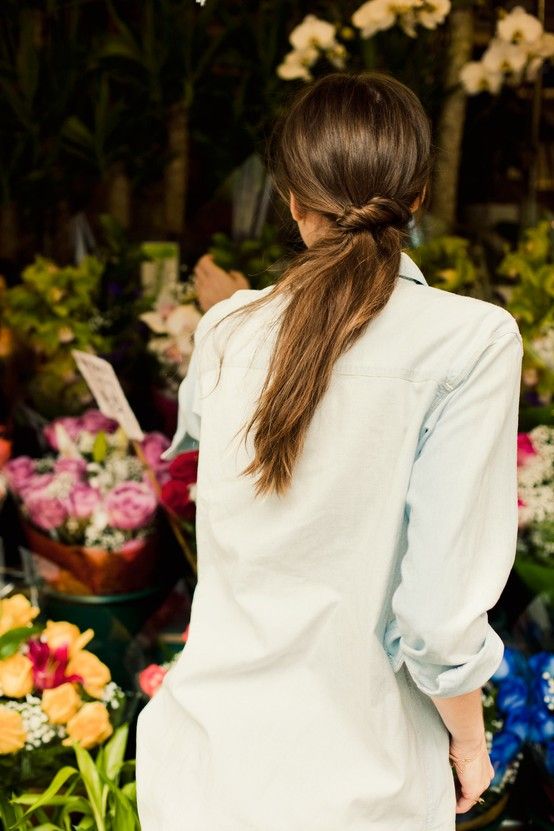 ...an envy-enducing, colorful, yet not too busy or overwhelming
frame wall
.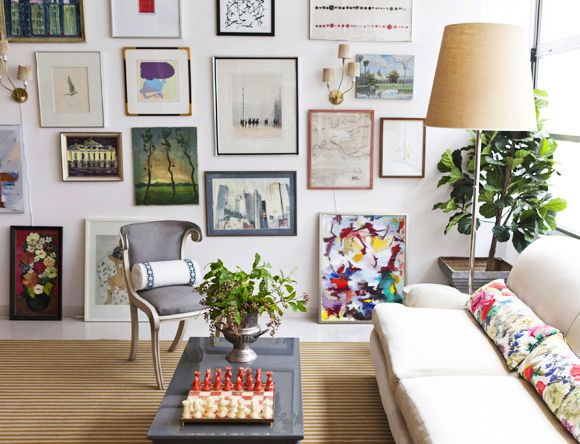 ..
.summer cocktail perfection
(I already tested out the recipe and it tastes even better than it looks!).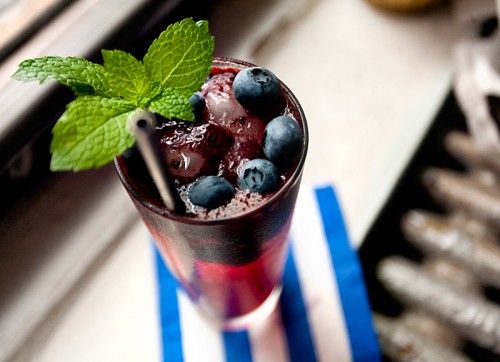 ...
a calming blue and white bedroom
- what I aim for, though I worry I'm too cluttery a person for such minimalism. One day, Micha's minimalistic tendencies will win over, I hope...
...and finally, one of the most
adorable couples
of all time. I think I would have loved to be their best friend based on this e
xcerpt from her book,
My Life in France
,
"Valentine cards had become a tradition of ours, born of the fact that we could never get ourselves organized in time to send out Christmas cards."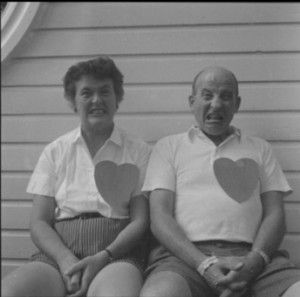 Photo by Julia Child, found in her book My Life in France