Welcome to part 6 of the trip that only lasted three weeks but will take a million years to recount... You can find our Philippines vacation part 1, the lost luggage saga, here; part 2, island hopping, here; part 3, the Bohol adventure tour, here; part 4, our arrival in paradise, here, and part 5, the jaw-droppingly gorgeous sunsets on Siquijor here.
Siquijor had much more to offer beyond just
sunsets
, even though those really were so beyond stunning and watching them was a fixed part of our daily routine, if you can call it that. We spent most of our five days on the island sleeping in (I think we slept something like 10 hours each night. It was heaven...), having meals at the "resort" restaurant (I use that term loosely because, while they called themselves a resort, it was nothing like the expensive, fancy schmancy places one associates with the word. It was small and intimate and my idea of vacation perfection.) that was literally about 15 steps from our hut's door...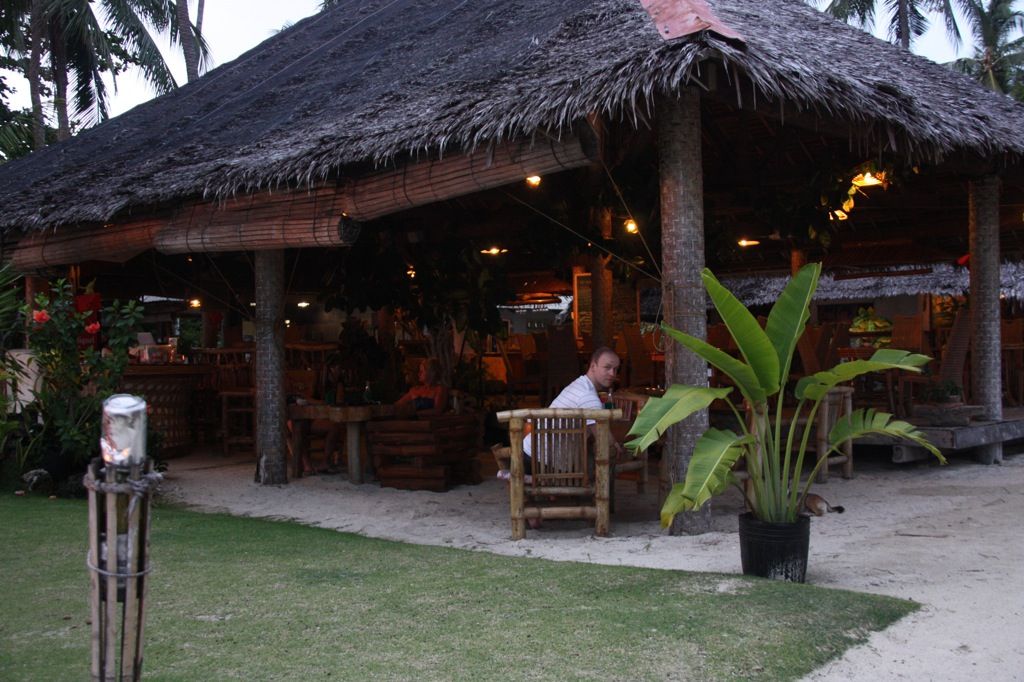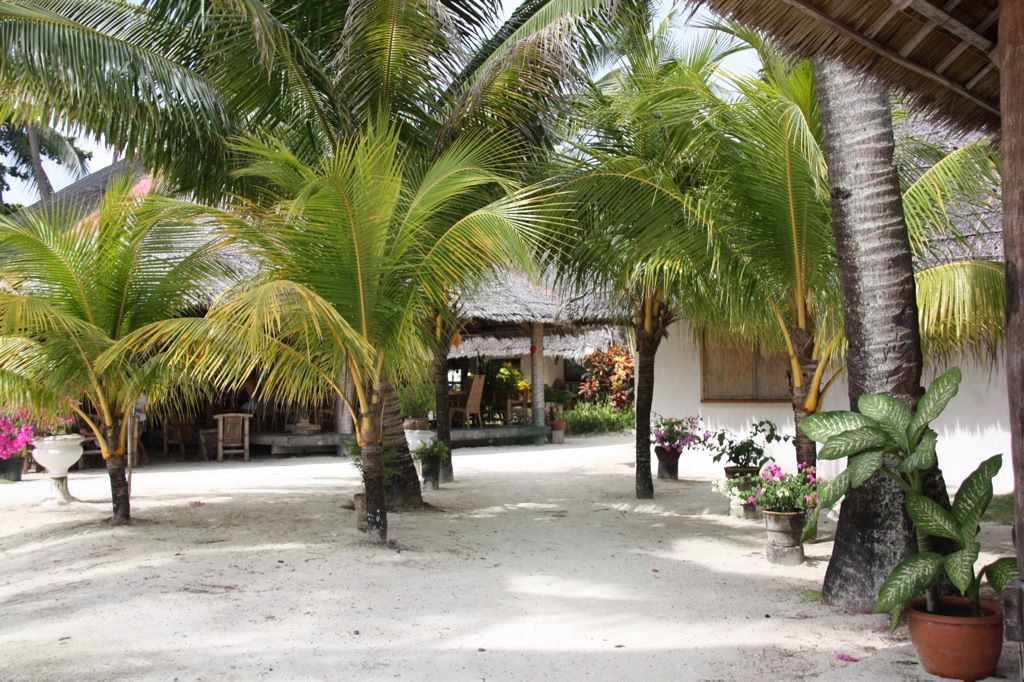 This was the entire distance between relaxation in bed and relaxation with a drink in your hand
...enjoying the view of or floating in the warm ocean that was about 10 steps from our door...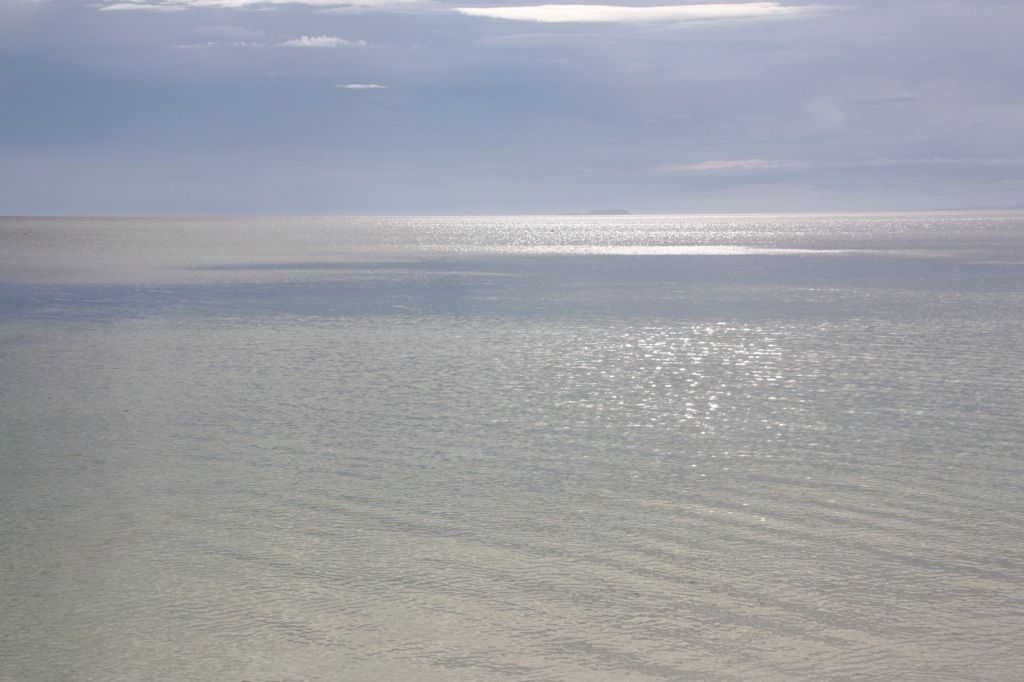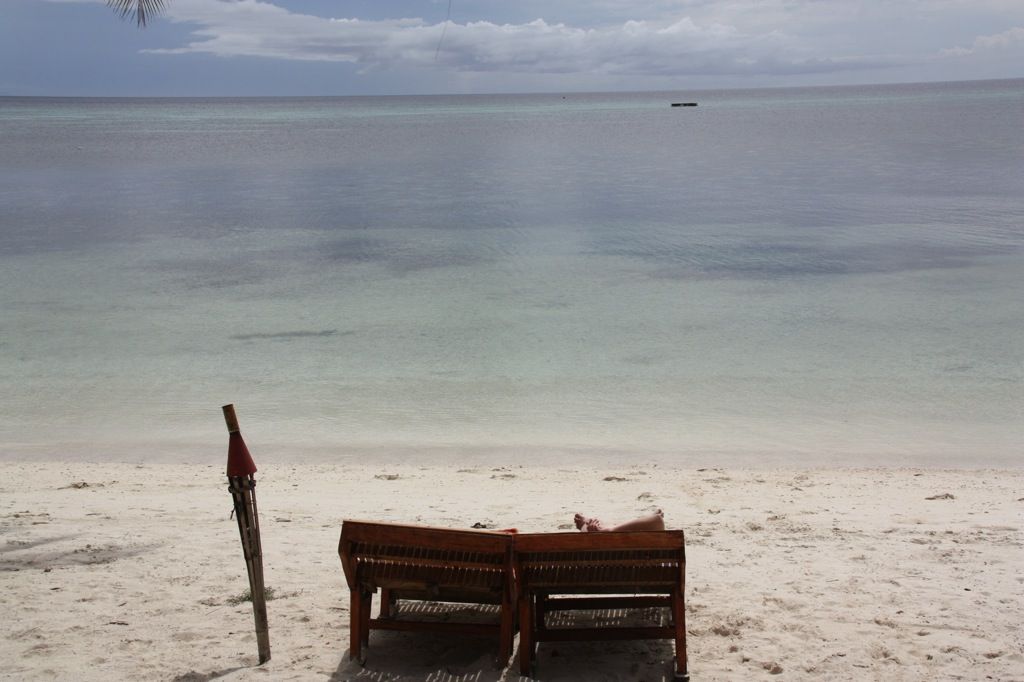 You can just barely see me napping in my favorite spot here
...or enjoying drinkies - fresh mango juice or smoothies during the day, cans of San Miguel (San Mig, as the Filipinos call it) beer at night - near the pool or at the bar with our newfound travel buddies.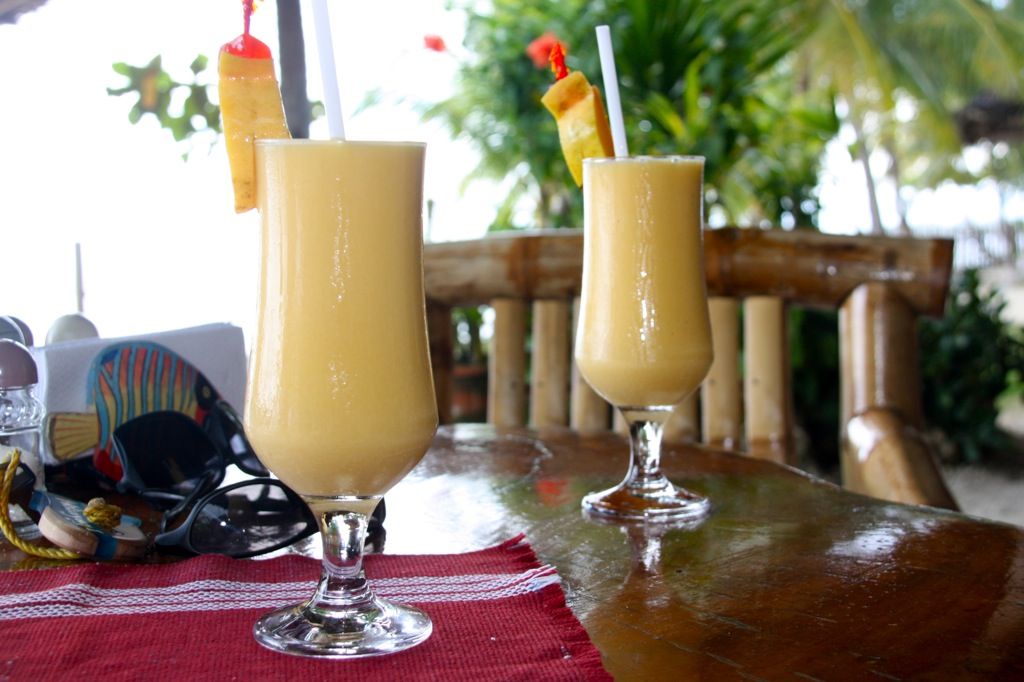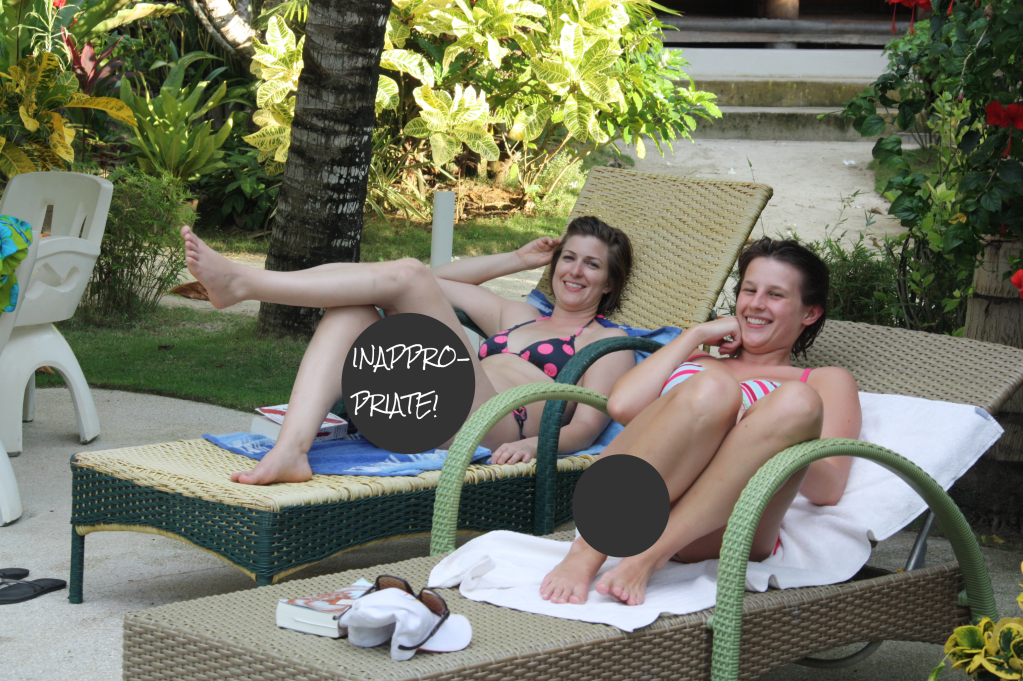 Me & Chantal - most of this picture was cute but this is the interwebs and modesty is a must. Micha really needs to learn to tell me when a pose is unflattering or inappropriate before snapping...
The resort had kayaks and canoes for us to use at our leisure so one day, we paddled out in two kayaks to the buoyed platform that was floating far off shore to enjoy the view both above and below water.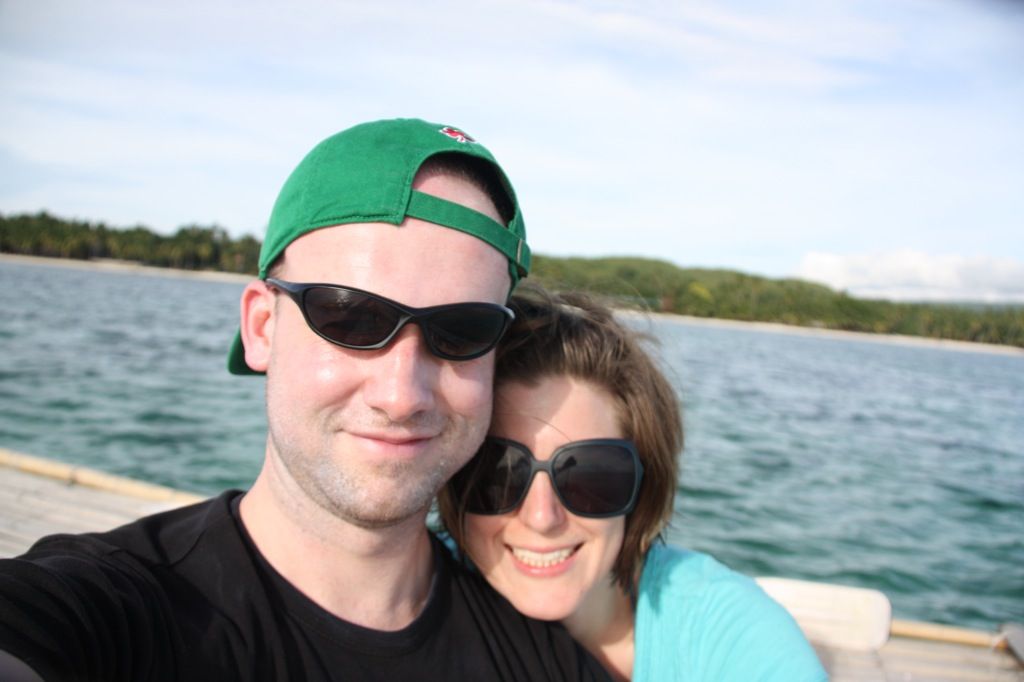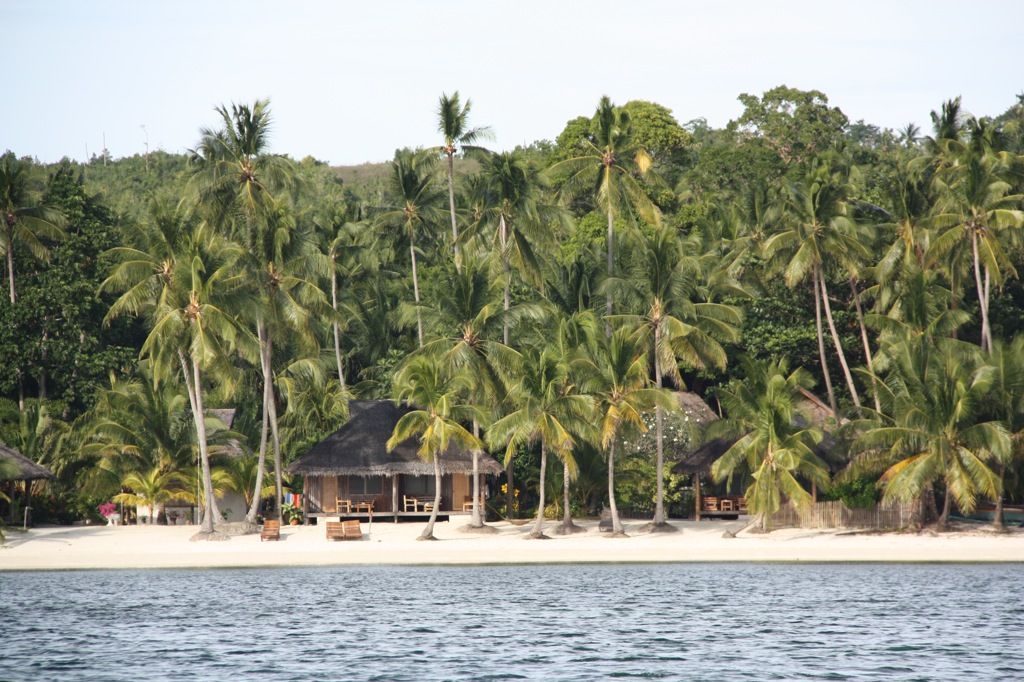 Our room was the left side of that adorable little hut with the two beach chairs in front of it. (Overly friendly German man was next door)
We tested out our fancy new snorkels and masks that Micha's momma gave us for Christmas, along with our will to venture in close proximity to sea life, to see if both the equipment and ourselves would be ready for some scuba diving sometime soon...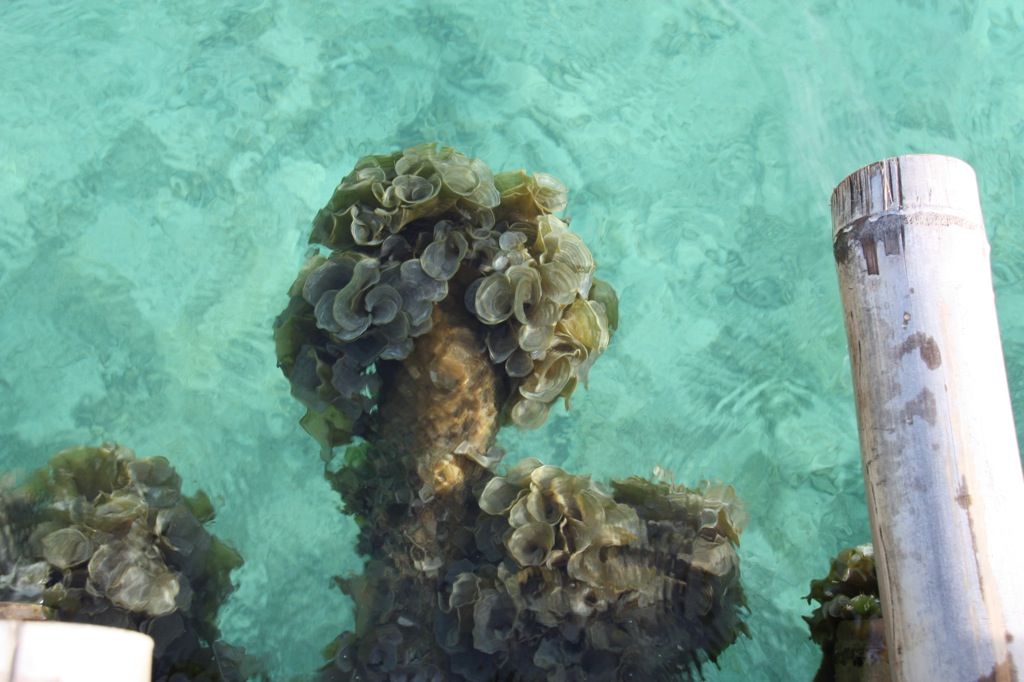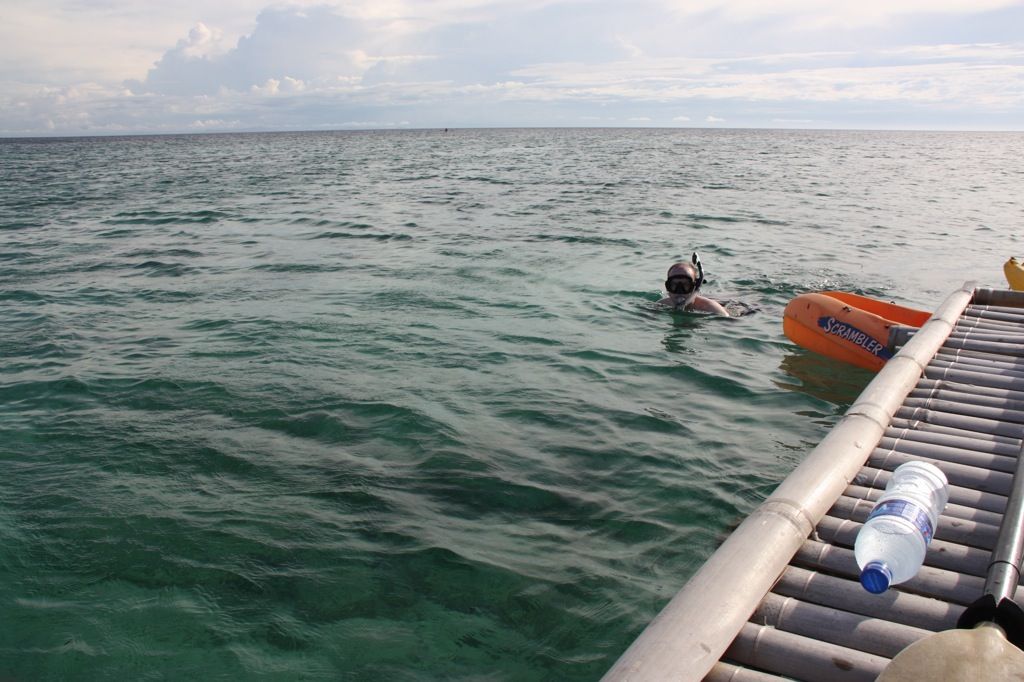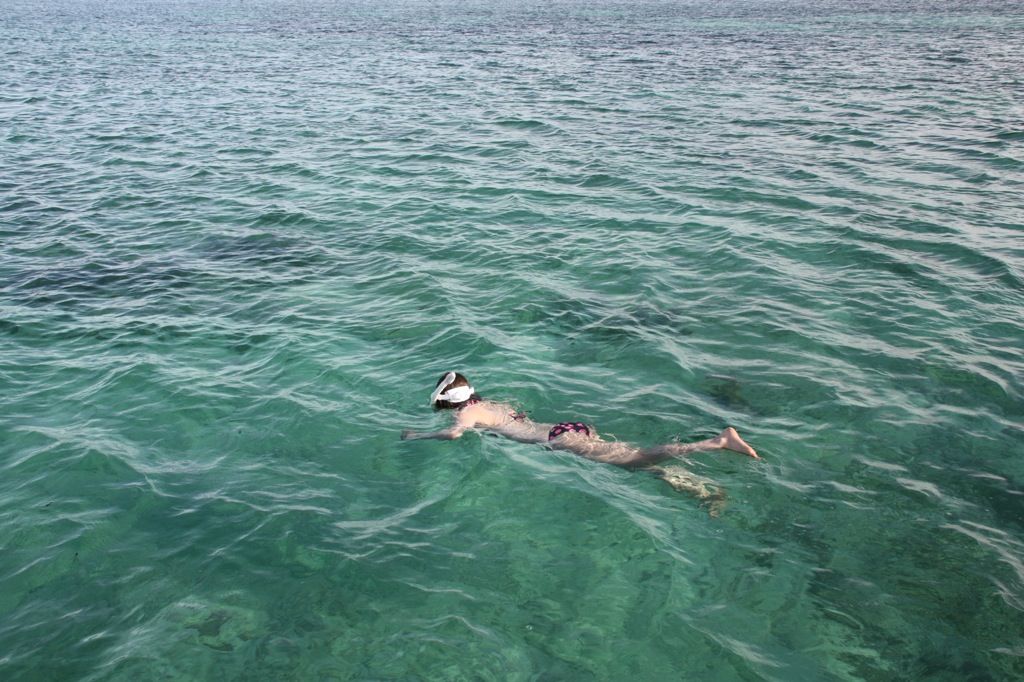 I may be the most ungraceful snorkler ever
Another day we rented a motorbike and rode around the island. Oh, that motorobike. It became part of quite the epic tale. First I have to say, the main reason Micha really wanted to go to Siquijor in the first place is because he read that you could ride around it easily on a motorbike in a couple hours and that the roads were well-paved and, more often than not, pretty empty. Both of these things, we learned, are a rarity in the Philippines, where traffic, crazypants drivers, and potholes abound.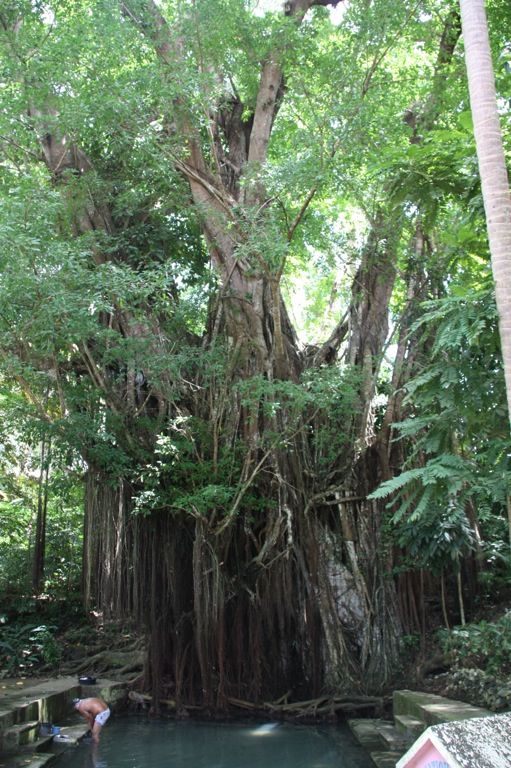 Our first stop was the oldest Balete tree in Siquijor... please note bathing man in the bottom left corner. He made that view and moment a little less magical.

The ridiculousness all started when Micha realized he hadn't actually brought his driver's license with him to the Philippines. (Can I just stop her for a minute and repeat that. He forgot something for once. Not me! I will hold this against for as long as I can because it happens so seldom. Ok, moving on.) He spent the first couple days in Siquijor first plotting how to get his brother to scan and send him a copy of his driver's license and then trying to convince me I should just drive. (Oh dear god, can you imagine me driving a stick shift motorbike with Micha hanging on to me from behind?) Needless to say, neither worked out. Or rather, Kai pulled through and emailed a scanned copy of his license, but there was not a single place to print it on Siquijor. I kid you not.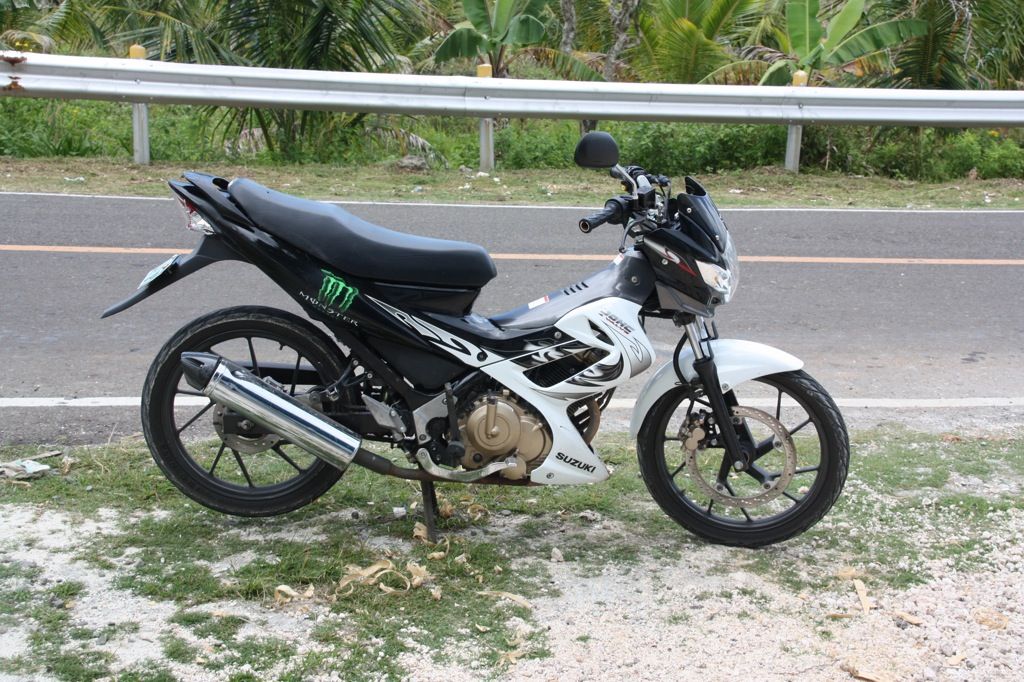 The motorbike in question, shortly after "the incident"
So we asked in our resort about renting motorbikes and the cute front desk girls literally told us, "you need a driver's license, but you know, it's cheaper if you just walk down the street and rent it from somebody else." True story. And it was true, so we walked a ways and ended up renting a bike from an adorable little Filipino boy who could not have been more than 15 and was super sweet and accommodating, even borrowing helmets from his friends for us after first laughing at the fact that we even wanted helmets.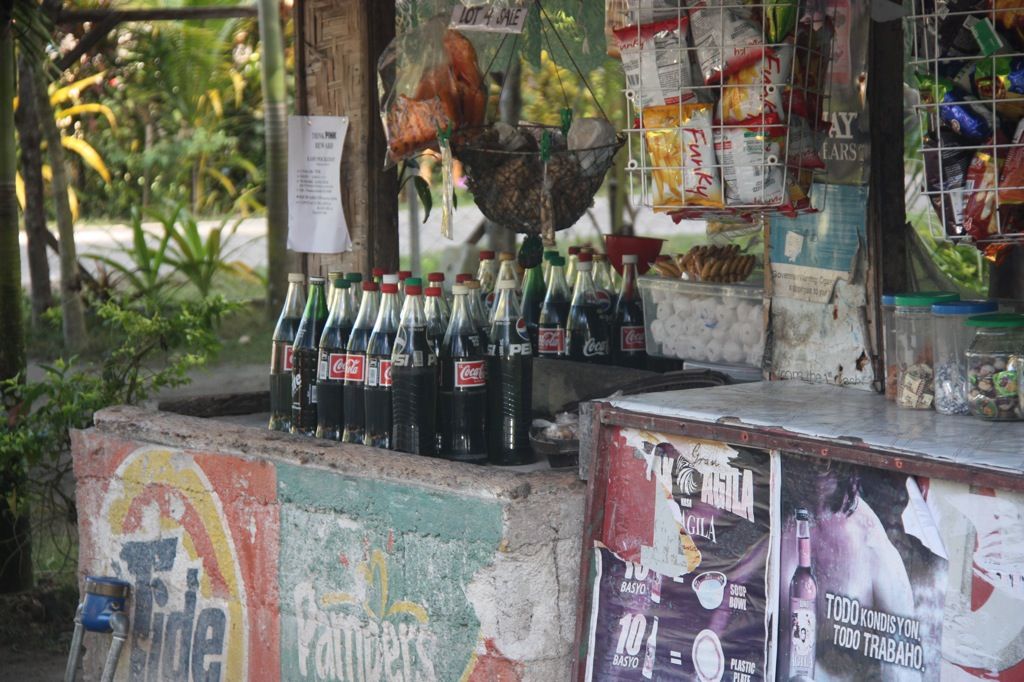 Siquijor gas station
During the course of the ensuing adventure - we were headed for a waterfall in the middle of the island - we managed, after quite a bit of searching for a gas station sign and gas pumps, to discover that gas stations there mean small huts with coke bottles full of red, green, or brown liquid displayed in front of them, that liquid being the gas (how is one supposed to know that?!).
Next, when stopping for a pee break for Micha, I stood near the moped and watched as suddenly and with no real rhyme or reason, it started to ever so slightly lean further and further to the left before toppling in slow motion to the ground. The most useful thing I managed to accomplish during the fall was to flap arms (uselessly) and yell, "moped! falling!" (helpful, right?). Micha ran out from behind a tree, looked at the moped, looked at me, and quietly grumbled for a disconcerningly long time...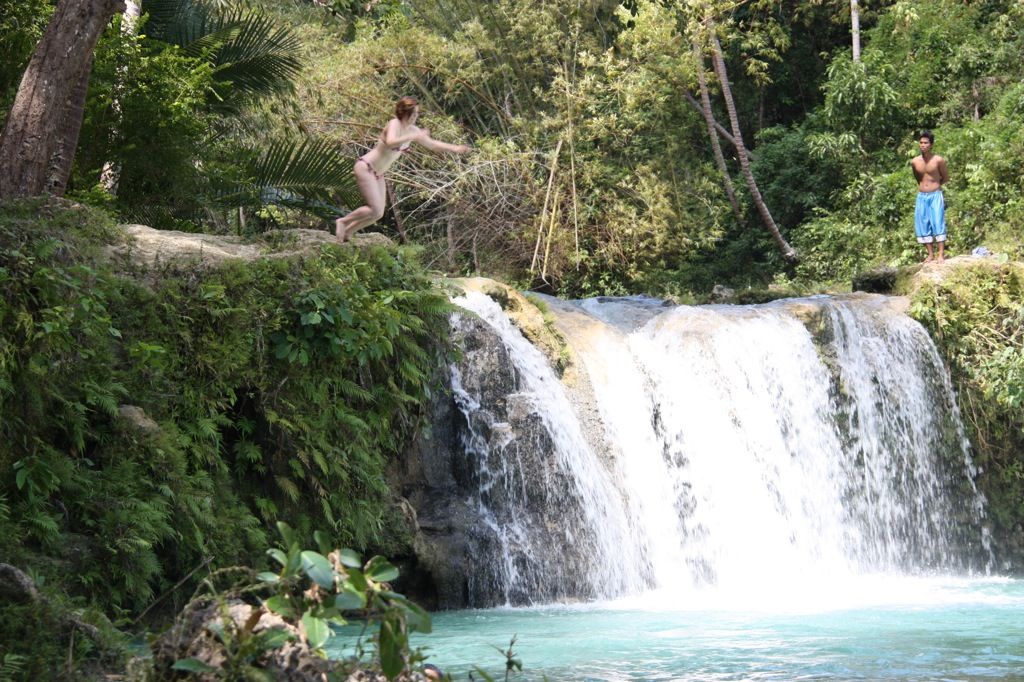 After that, we tried to continue to enjoy the day, but mostly we just fretted over the cost of the resulting broken mirror on the moped. Then we also managed to get ourselves nice and lost on a huge mountain - at one point, I had to get off and walk while Micha rode the bike up a particularly steep incline - in a teeny tiny village on our way to the waterfall, all because we missed the giant sign for said waterfall, having been distracted by the ladies waving their arms to sell water bottles right across from it. (Why else would they have been selling water randomly on the middle of a mountain road, we should have asked ourselves!)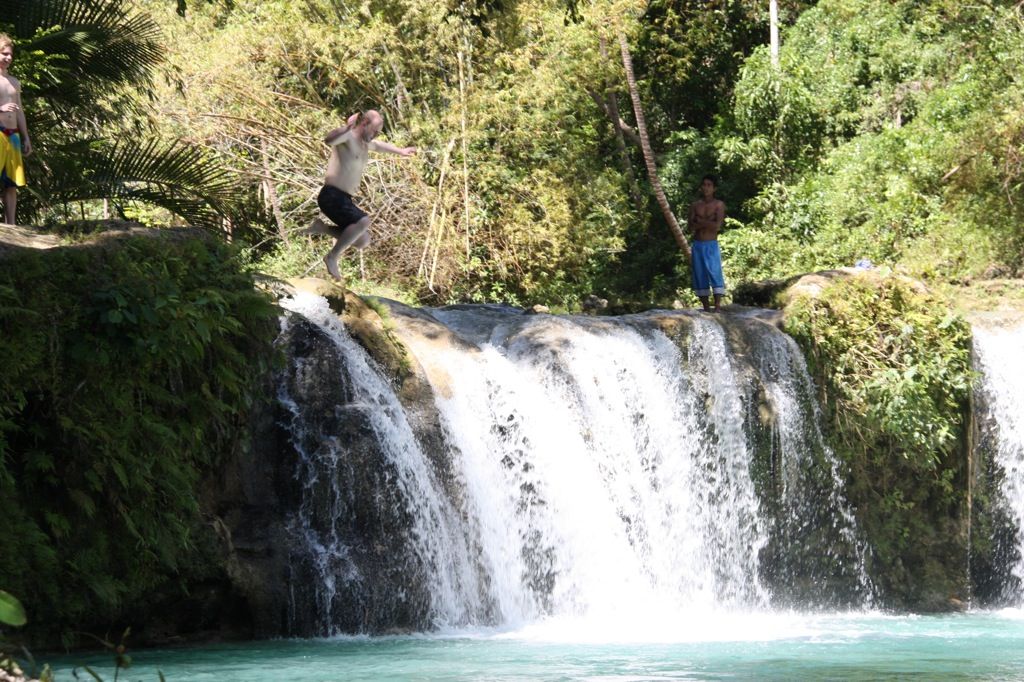 We did make it to the waterfall, though, and despite being small, the water was the refreshing pick-me-up we needed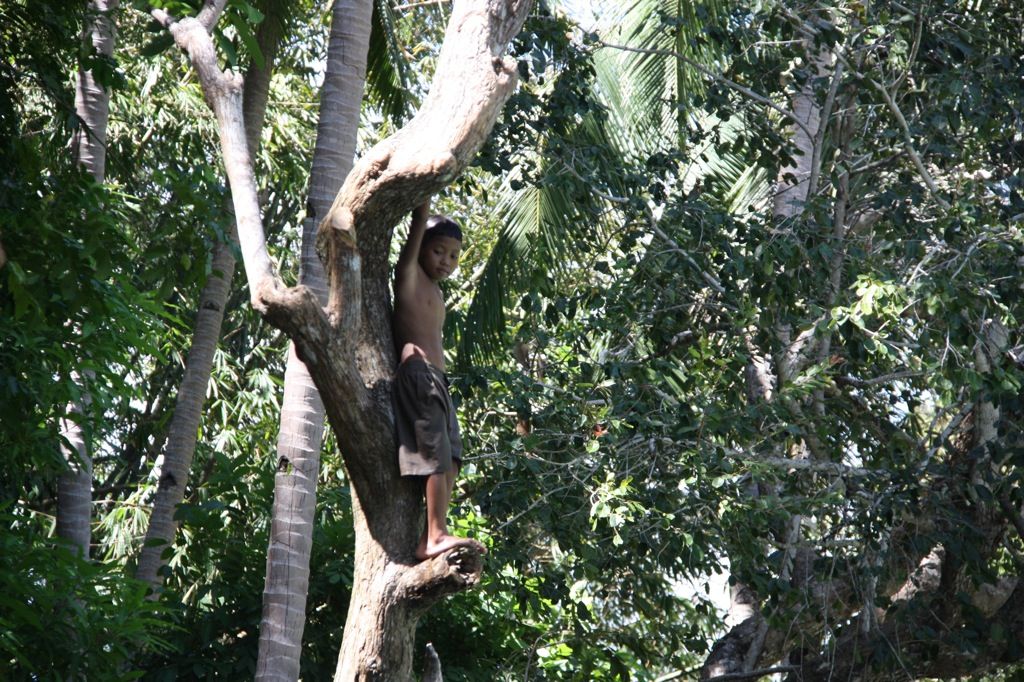 In the end, our moped troubles held us back from completing our cruise around the island and we decide to return it and see what the damage would be. We were thinking along the lines of 20€, which annoyed us - the moped cost 6€ (300 pesos) to rent and by now we had grown quite accustomed to such prices - so when we brought it back to the cute 15-year-old, we told him what happened and apologized. He kind of looked at us blankly and said, "ohhh, ok." Then we offered him to pay him double the price of the rent, so 600 pesos total, and as his eyes lit up in amazement, we realized that that was waaaaay more than fixing the mirror could possibly cost. (Lesson learned!) But our consciences were clear, we were only out 6 extra euros, and our tushes were mighty glad to be off the moped and back on the beach anyways.
Needless to say, the night ended with beers at the bar while gazing out at the sunset with our German crew...
More to come again soon! (Well, somewhat soon...)