I meant to start a Berlin Love series of posts a long time ago to work on my photography skills, but that seemed to fade away quickly when our camera lens decided to crap out on us. But now he's back and so is this perhaps semi-regular series!
This edition of random city snapshots is from the area around
Mauerpark
and
Kastanienallee
in a nearby area of our neighborhood, Prenzlauer Berg. The perfect location for a laid-back Sunday afternoon beer and eavesdropping on English-speaking tourists and residents.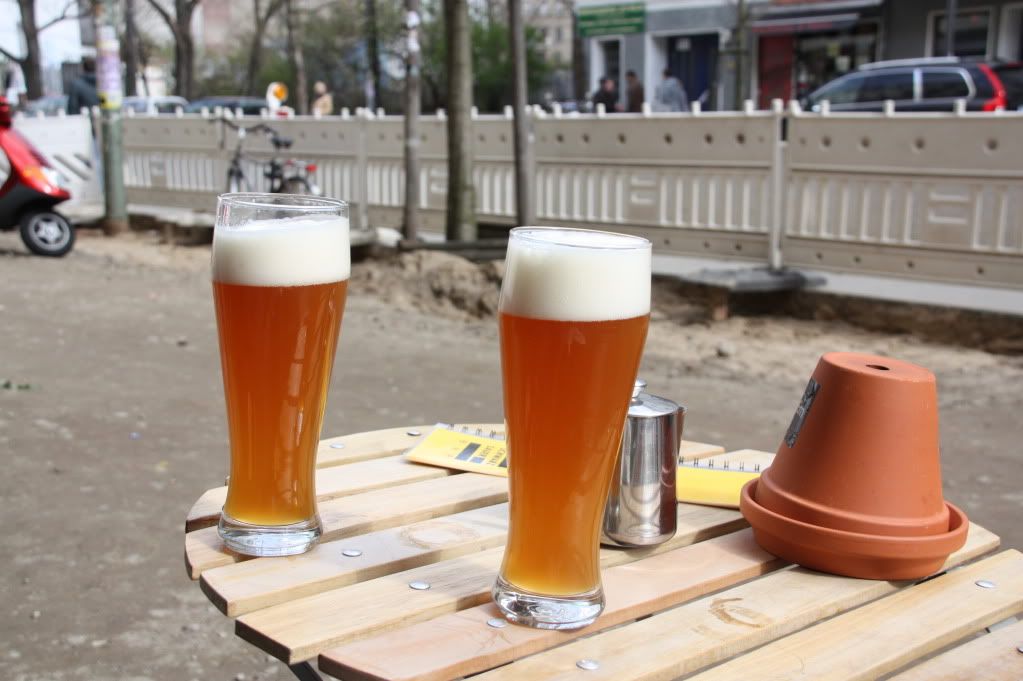 Hefeweizens outdoors at Cafe Schwarzsauer (If the weather allows, we make sure to sit outside here since it's a smoking bar. Yuck.)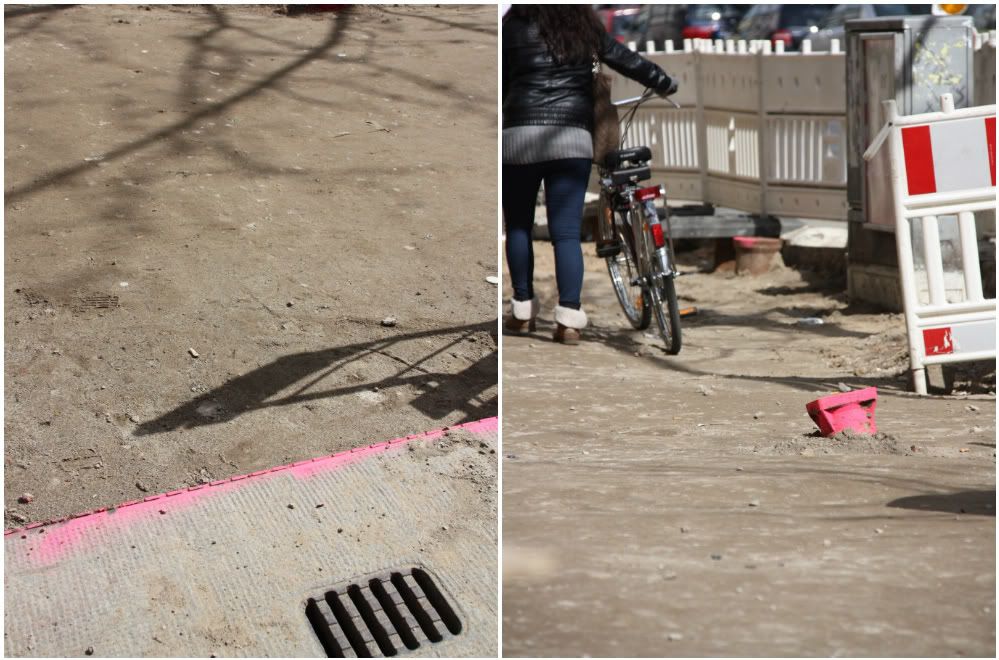 Neon spots in the middle of a construction mess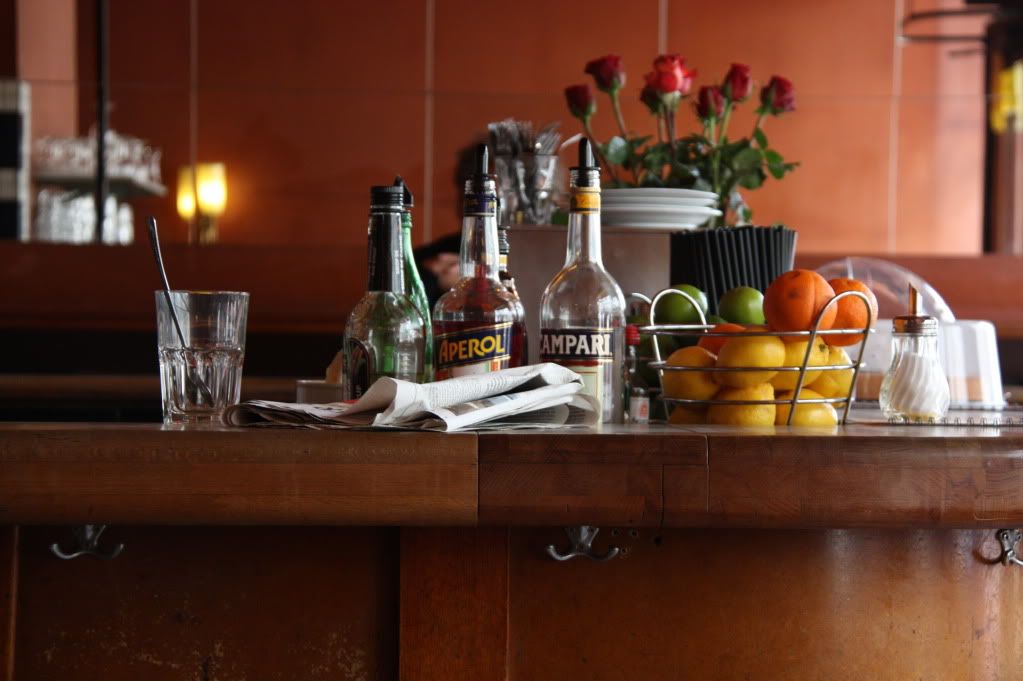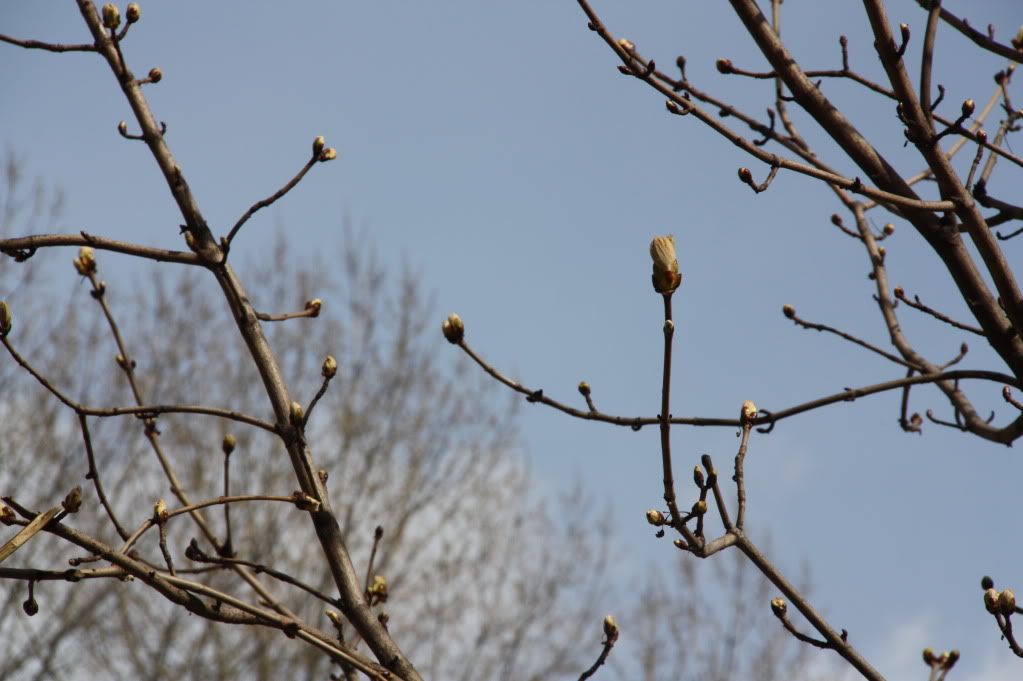 April buds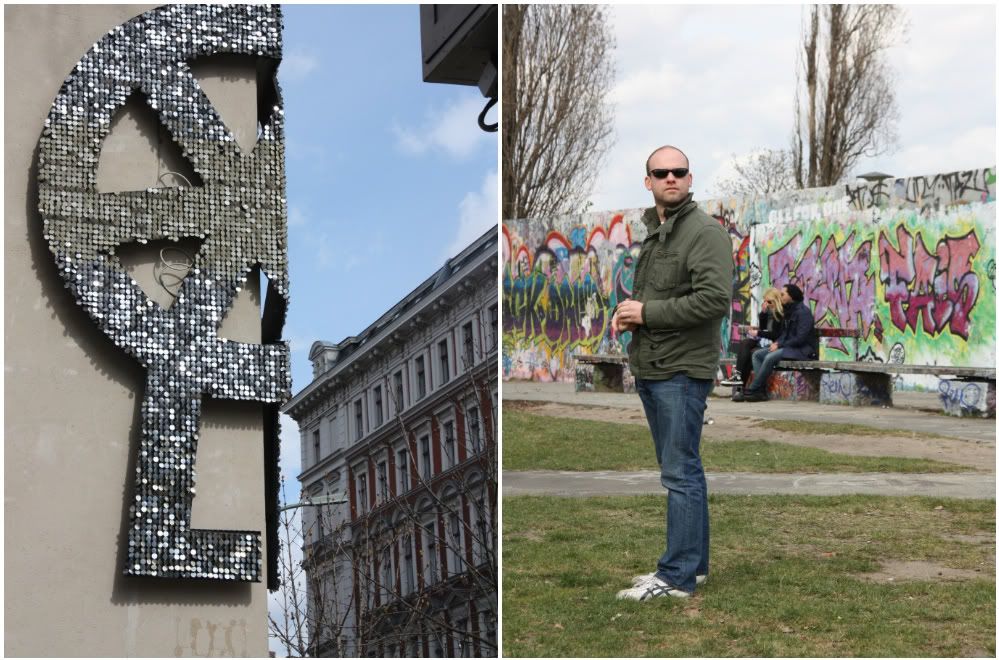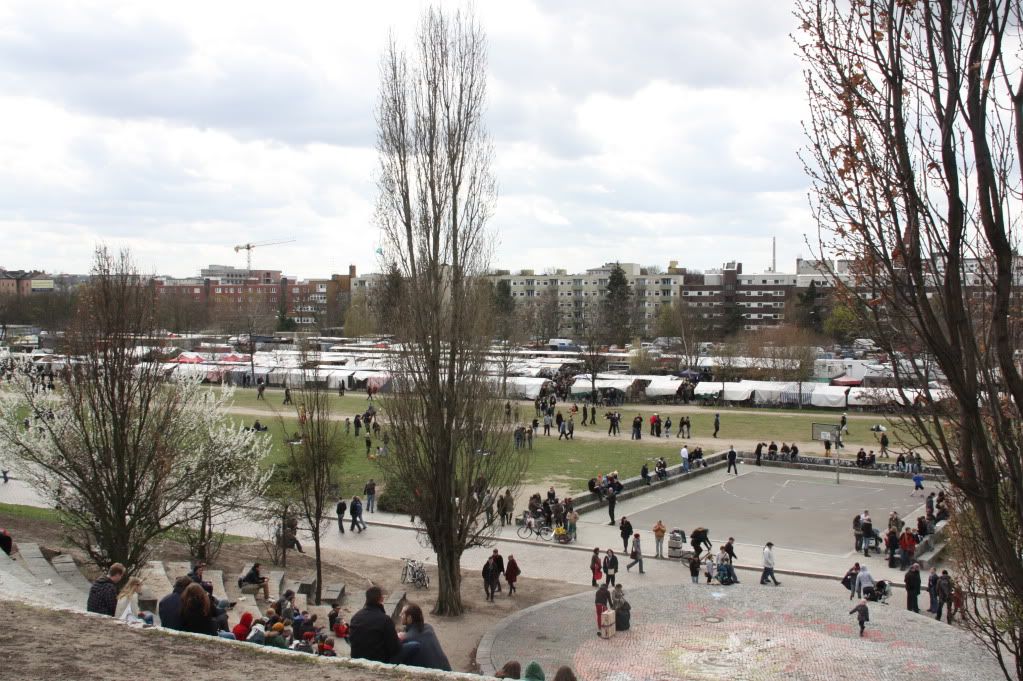 Mauerpark flea market and bear pit (sans karaoke still) from above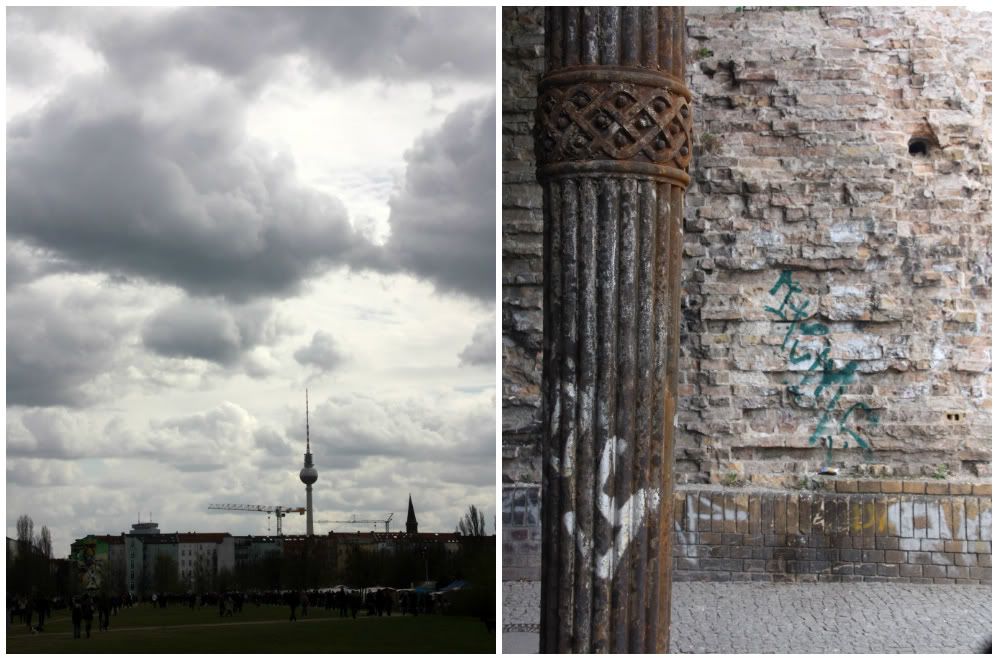 TV tower | Gleimstraße tunnel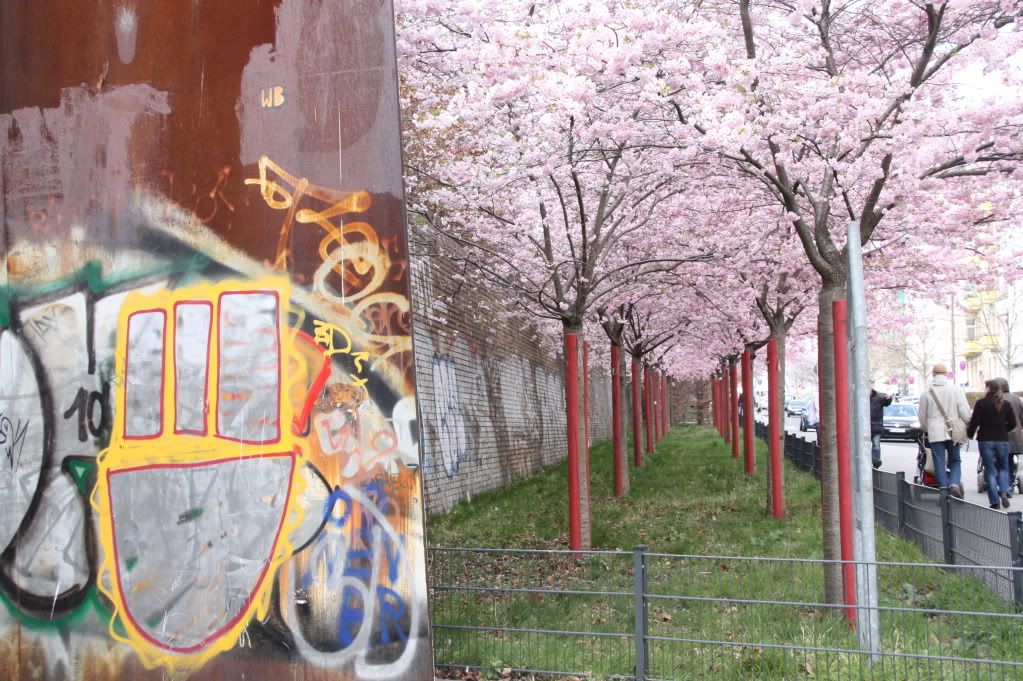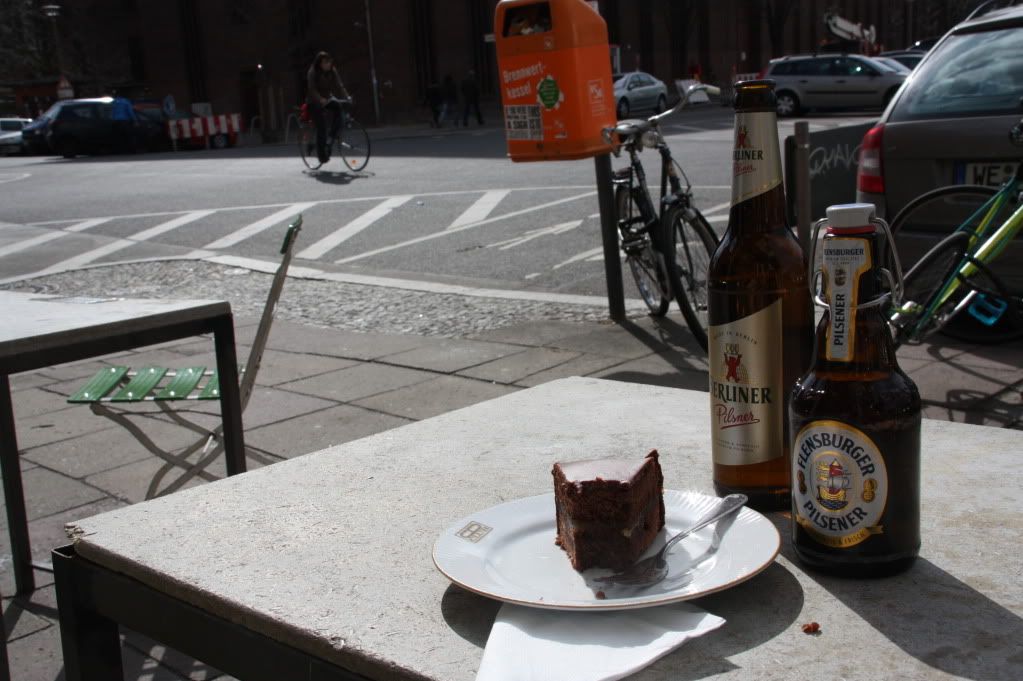 Screw Kaffee und Kuchen, we're all about beer and cake in this household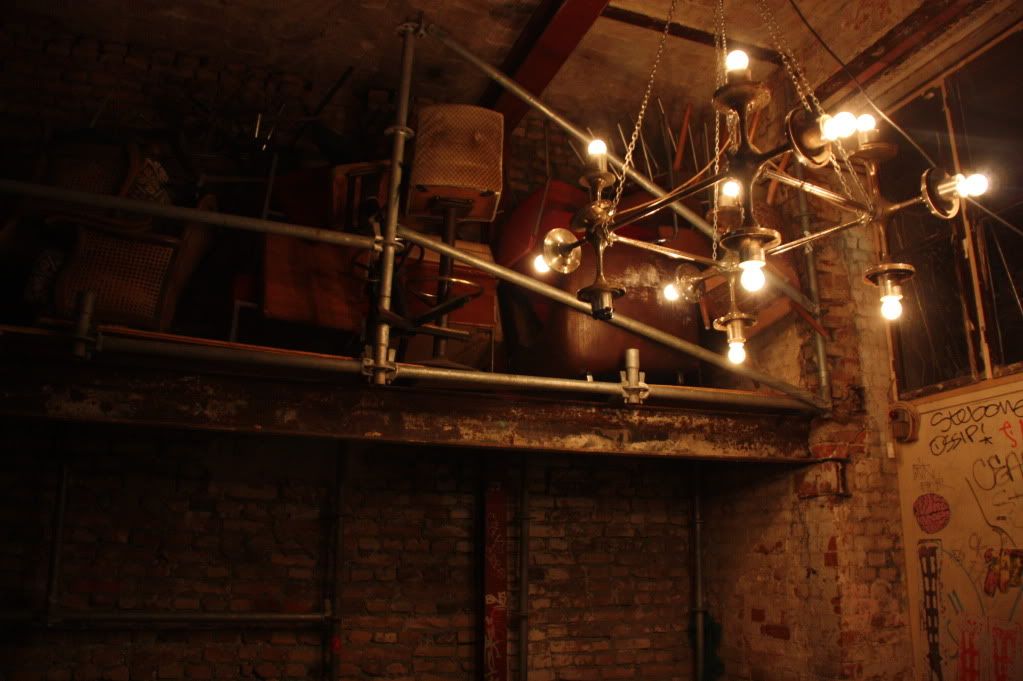 Nameless bar basement