I so wanted to post this yesterday, but then work and the final hockey game of the year got in the way, so I hope the suspense didn't kill you. On a happy note, our team came through for us last night and once again won the championship! Yay Eisbären!
I won't give you an entire recap yet of our 5-day Scotland trip (after all, that's what
Travel Thursdays
are for!), but here's a nice little selection of the many many pictures of our shenanigans throughout the very long weekend.
Sunrise over Berlin while waiting for the bus to the airport
Probably our last flight out of Tegel (as the new BER airport opens in June); I'm gonna miss this silly wee excuse for an airport
Reunited with Alyssa (and I'm looking mighty attractive here)! One of my favorite Padovane (we studied abroad together in Padova, Italy, along with a couple other of my favorite ladies, Liz and Emily)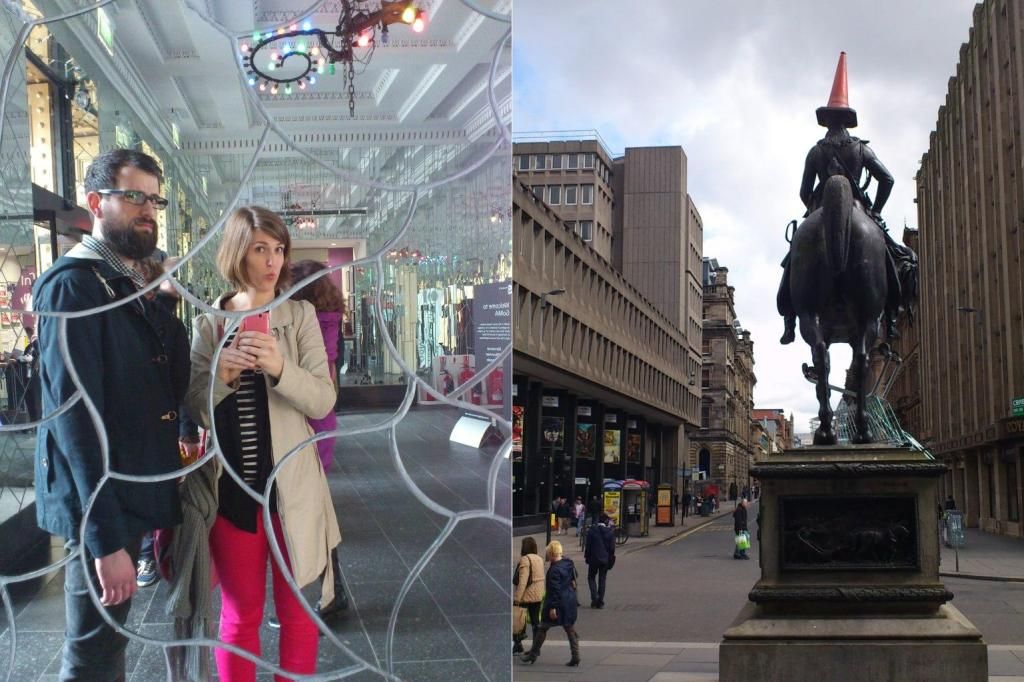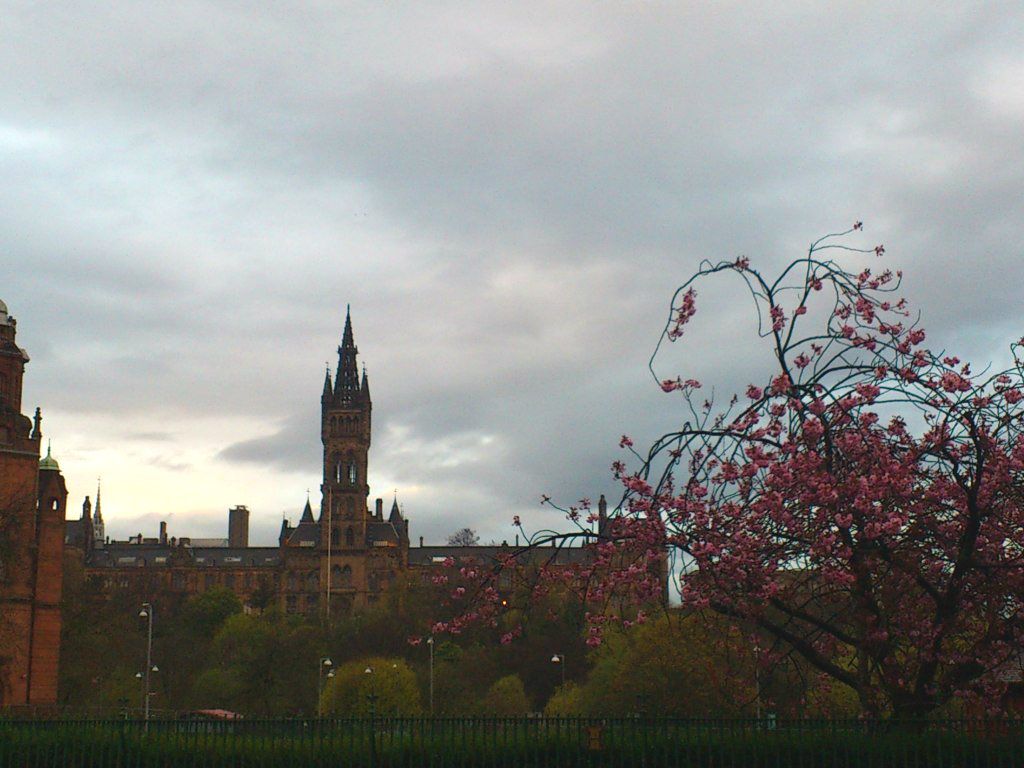 Glasgow cherry trees in bloom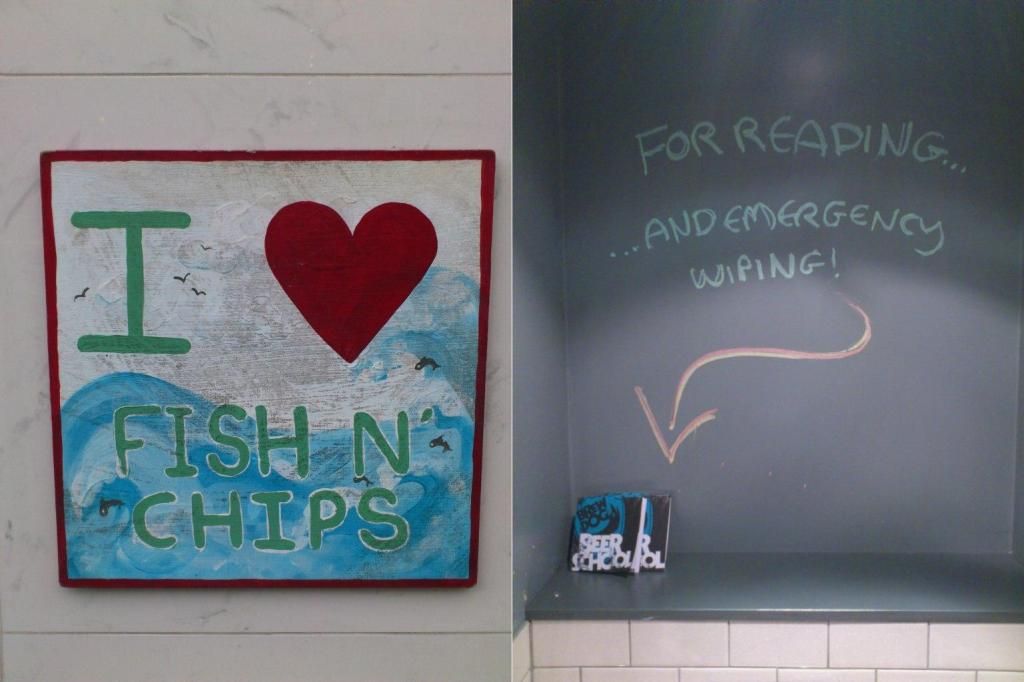 True story | Glasgow humor (yes, that picture was taken in a bar bathroom)
Haggis (with neeps and tatties)!
Our gracious American-turned-Glaswegian hosts, Jerrick and Dawn
Courageous Erik and Mike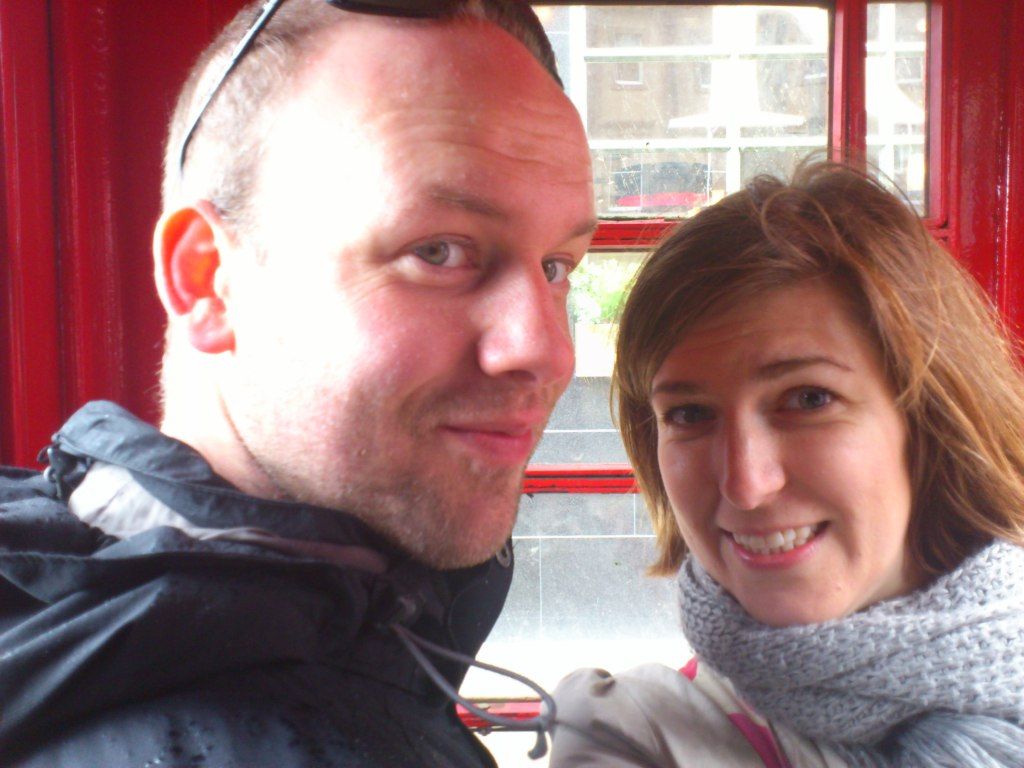 Hiding from the rain yet again, this time in a phone booth in Edinburgh
More pictures and trip details to come but the very short version is:
We tried haggis (Micha liked it, I could live without it)
We drank a lot of warm beer - what is it with warm, barely carbonated beer in the UK?
We made new friends - already knew Alyssa and Erik, but now we can call Mike, Deanna, Jerrick, and Dawn our friends too!
We understood at least 75% of what the Scots were saying to us.
We tried (and enjoyed)
Airbnb
for the first time.
We even learned to look right every time we crossed the street (and as a result, no one got hit by a car!)
And finally, it really does rain a lot in Scotland. Like, every day. But I'd still move there in a heartbeat; it was that awesome.