This weekend started off with a Friday evening trip to the new
Zara Home store
in Steglitz where I was
on a mission
to find some glasses to fancy up our bar cart with. Lucky for me, Kerstin had a few items on her list too, so she met me there and we both spent a bit too much money on some lovely home goodies before finishing off the night with an asparagus dinner (my first of the season!) with our menfolk at
Oderquelle
.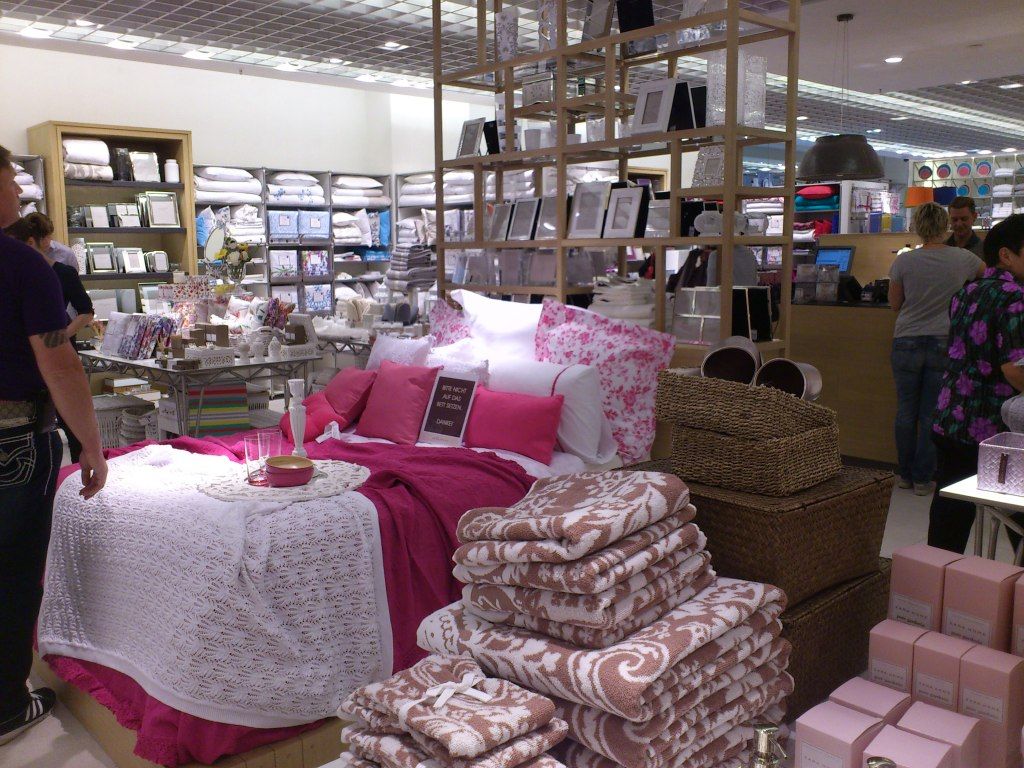 Oh the choices!
Naturally, I had to put my loot on display right away the next morning. But for the whole setup, you'll have to wait for a separate post (said with an evil grin...).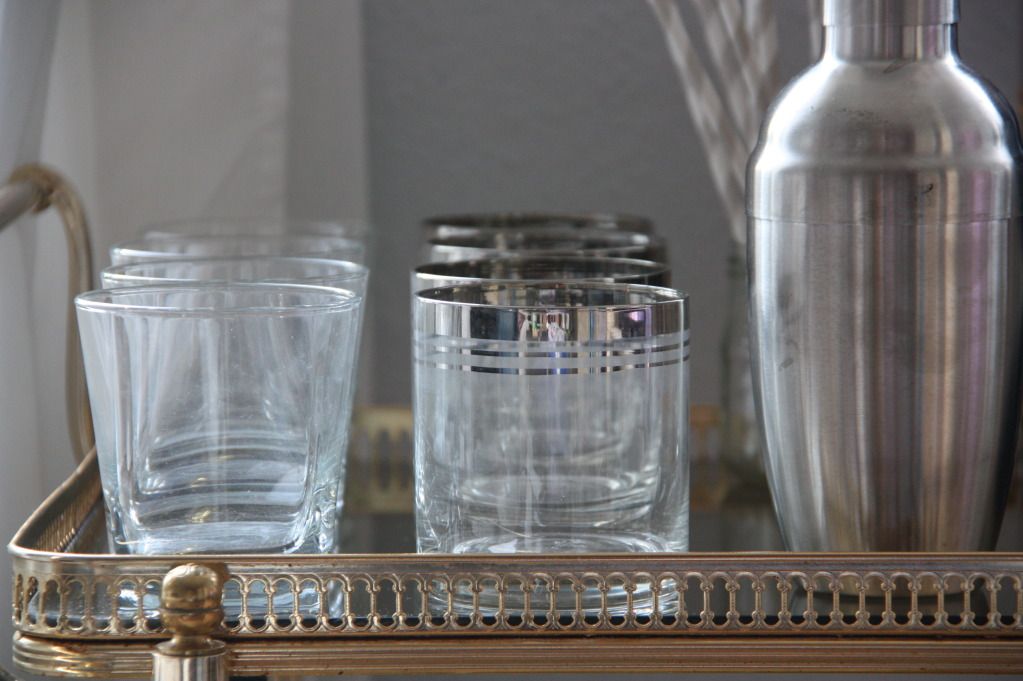 Much better to display than our usual Ikea glasses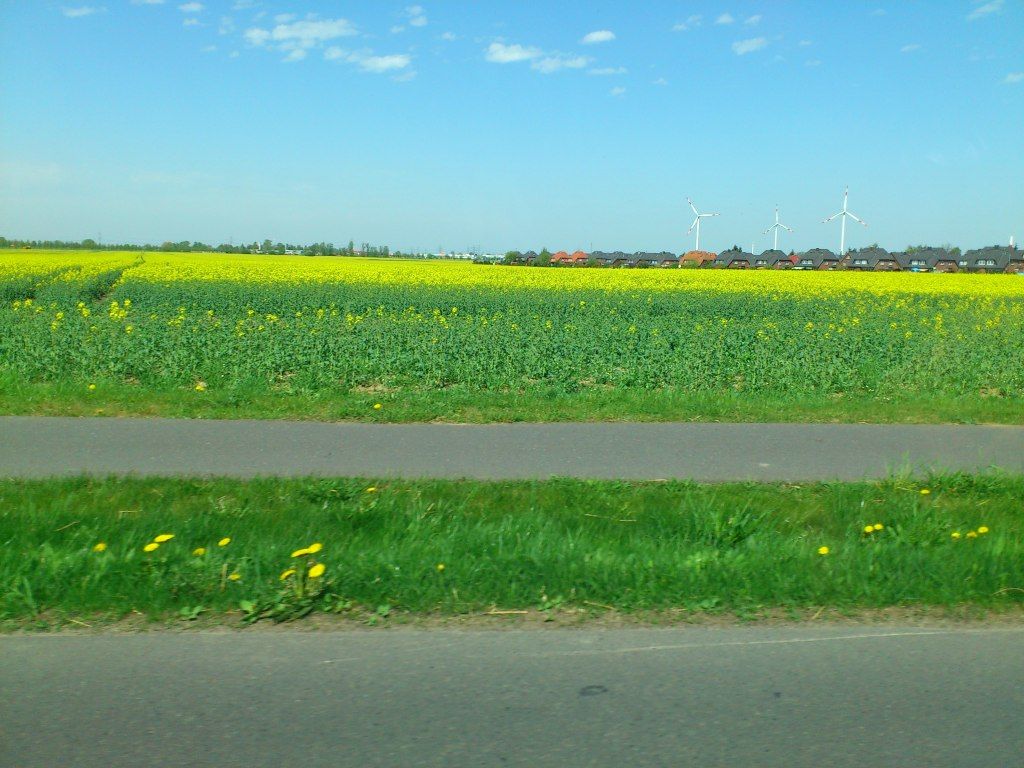 Saturday we spent visiting Micha's mom and grandma in the 'burbs and we were all slightly overwhelmed by, but oh-so-grateful for, the sudden summer-like temperatures that came our way. Hooray for spring!
After some unsuccessful rug shopping - where we found not a single decent rug but instead a whole new set of Sekt, white wine, and red wine glasses - we spent Saturday evening on the balcony with our grill and a nice bottle of rosé (and beer for Micha, of course :).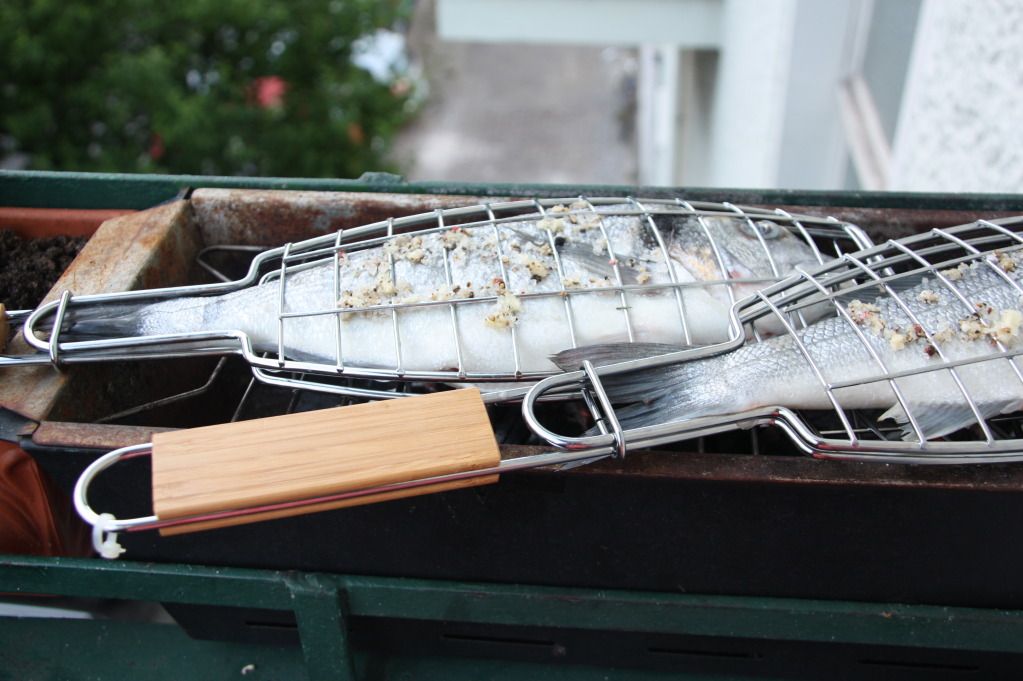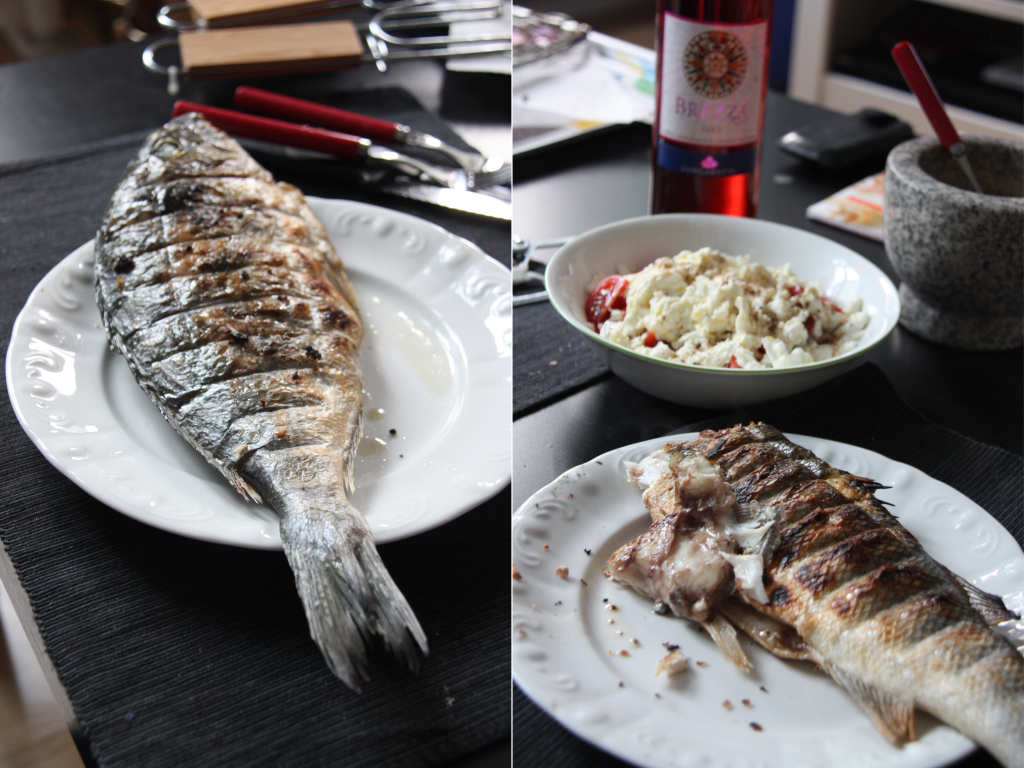 Grilled fish = perfection. How did we not figure this out sooner?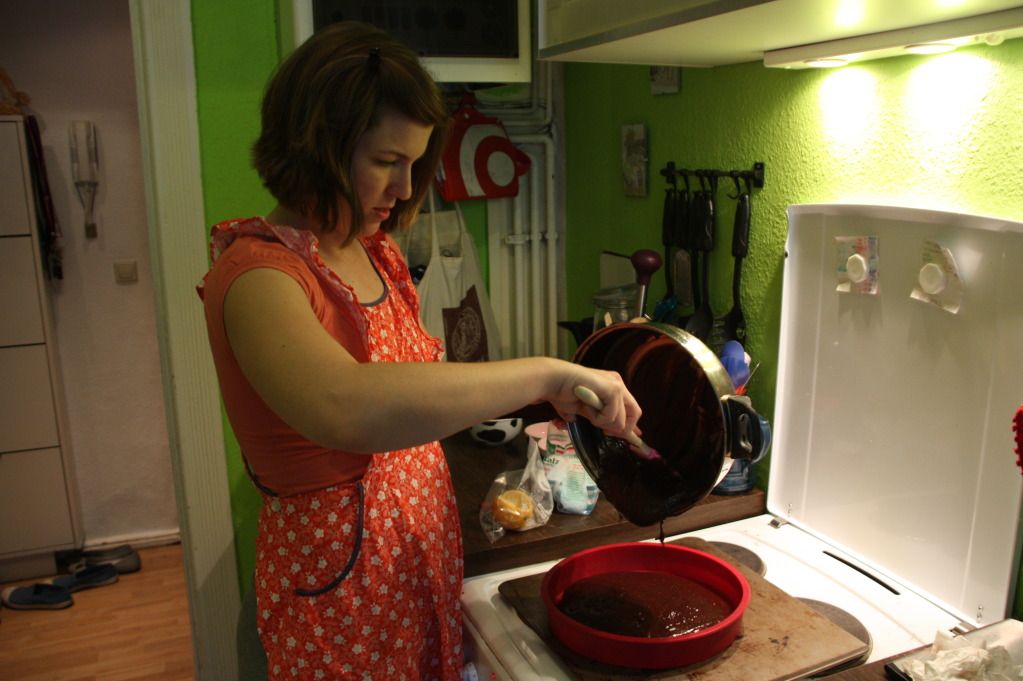 No weekend is complete without at least a little baking fun...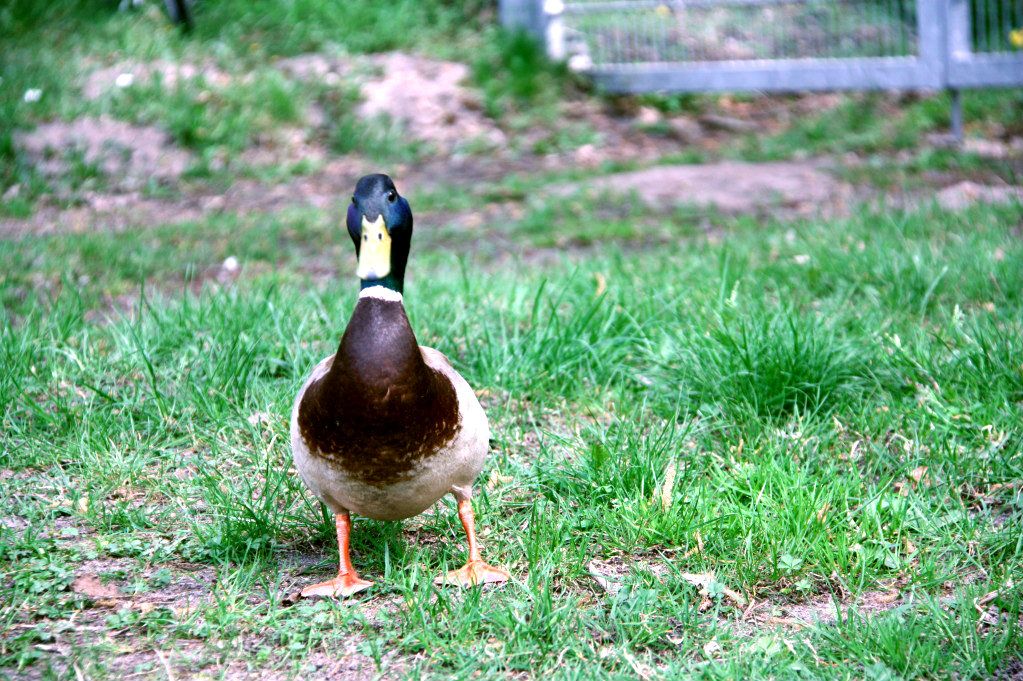 On Sunday afternoon we picked up our friends, Sara and Christoph, and headed out of the city to
Glindowsee
for some sunshine, beers, and a dip in the literally ice cold waters (but man was it refreshing!).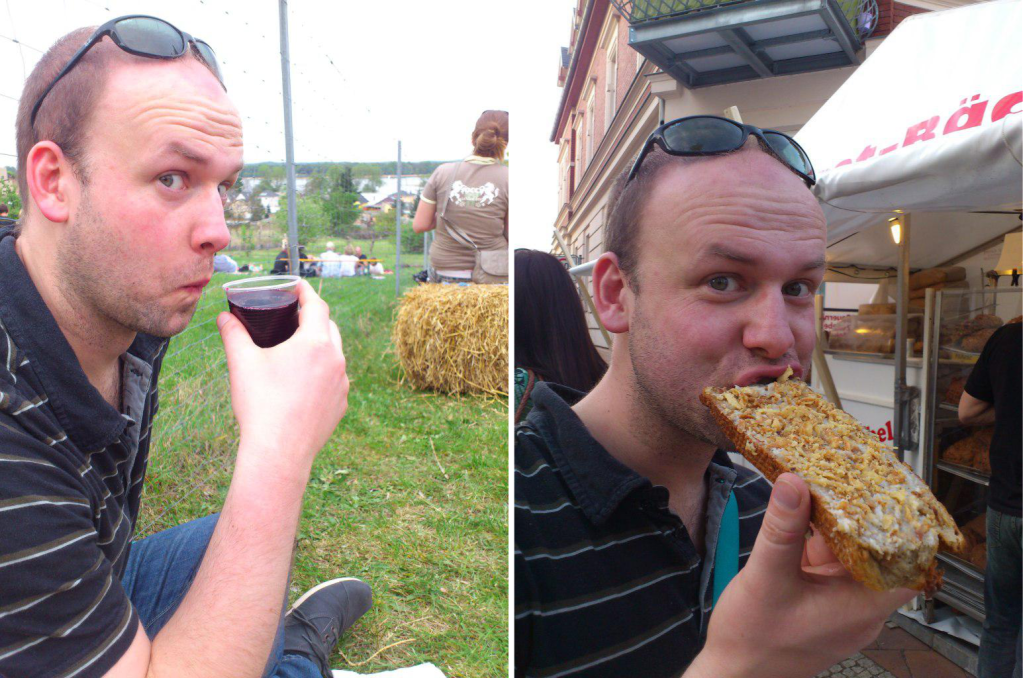 After which, we hoofed it over to
Baumblütenfest
in Werder, one of my favorite parts of spring. It's basically a big (and often slightly out-of-control) town party to celebrate spring, righ when all of the fruit trees that line the streets and cover the yards are in full bloom.
The best part, though, isn't following all of the drunk teenagers to the fairground area, but climbing further up the hill and strolling casually through all of the giant backyards, sipping on homemade fruit wines - they make everything from strawberry to rhubarb to black current wine - and then sitting down in one of the gardens to let the sun and wine slowly sink in as you gaze out over a view of the Havel river. Spring at its finest.