Man, I have not been great about showing off our balcony garden this year. My last update came from when we
first planted our seedlings
, whereas last year I wrote about the plants almost every week! And though that may be overkill, I think it's time for a long overdue progress report on the tomatoes. Here goes.
We replanted everyone pretty early on this year to make sure we would only have to do so once, meaning less stress on them throughout the season.
Tomatoes ready for potting (the containers degrade over time so they just get plopped into the dirt like that. So genius!)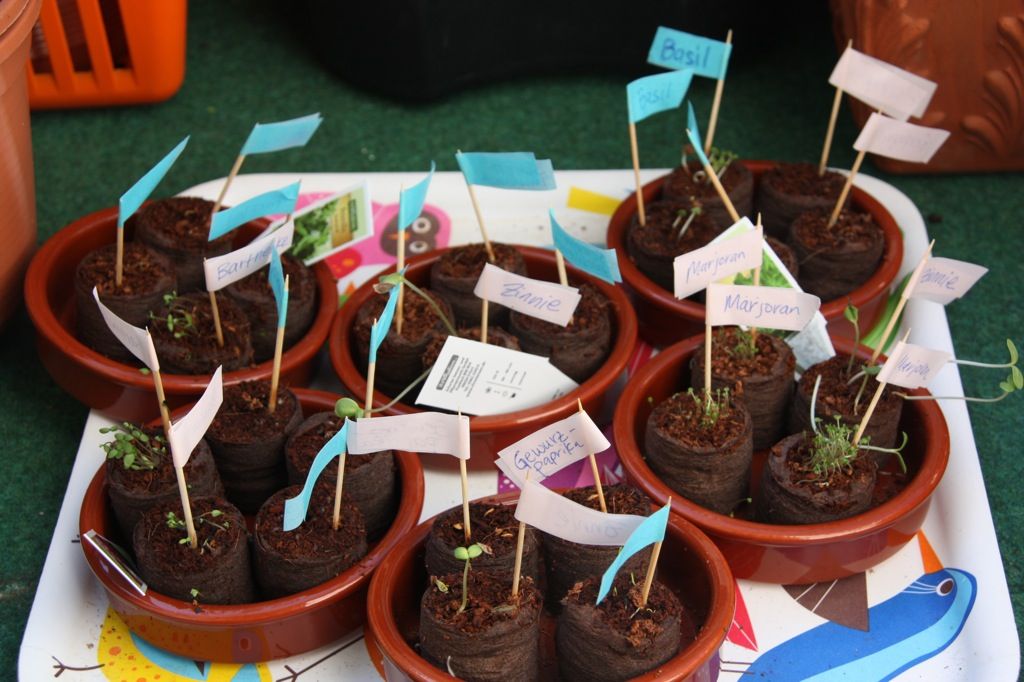 Herbs
The mess that is our balcony at the end of winter
Having learned over the past two years how giant tomato plants can get, we placed each into their very own, very large pots. Which looked slightly ridiculous to start out with, I must say.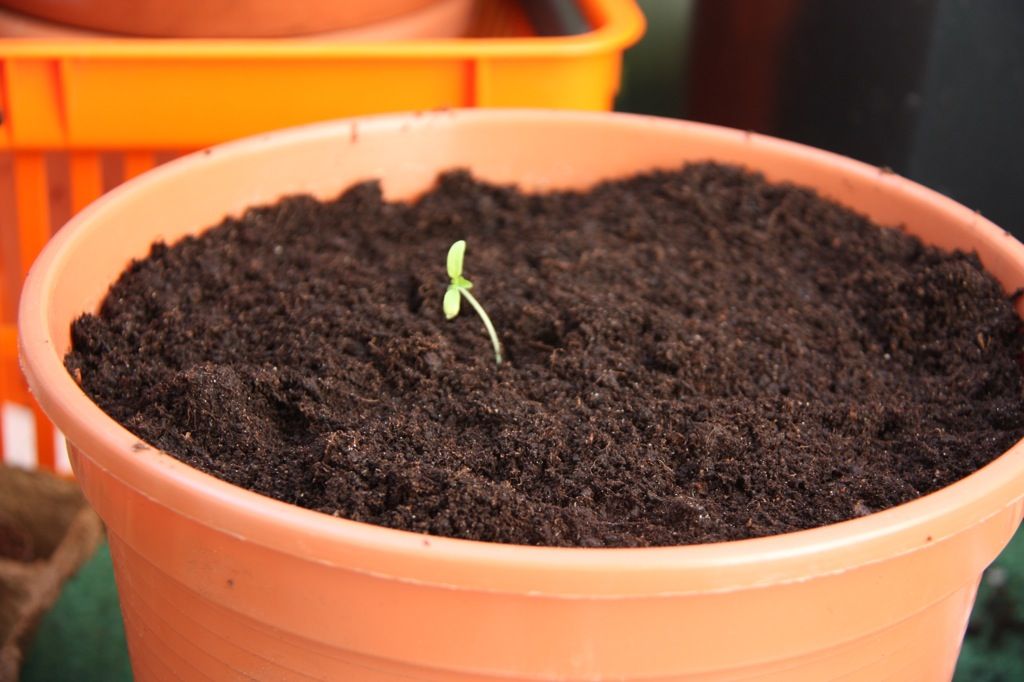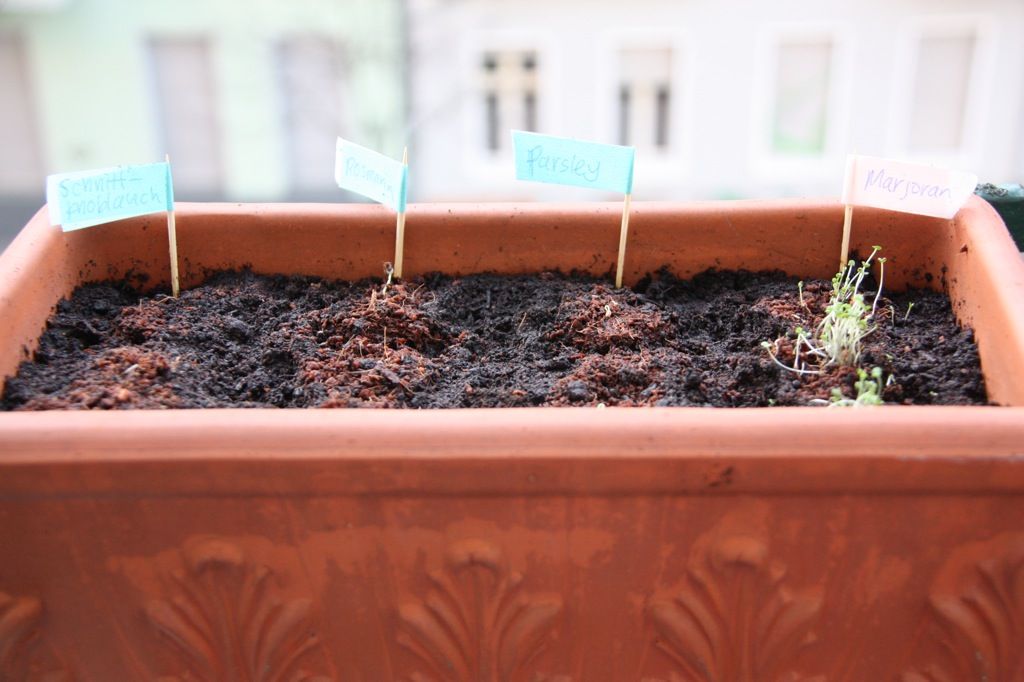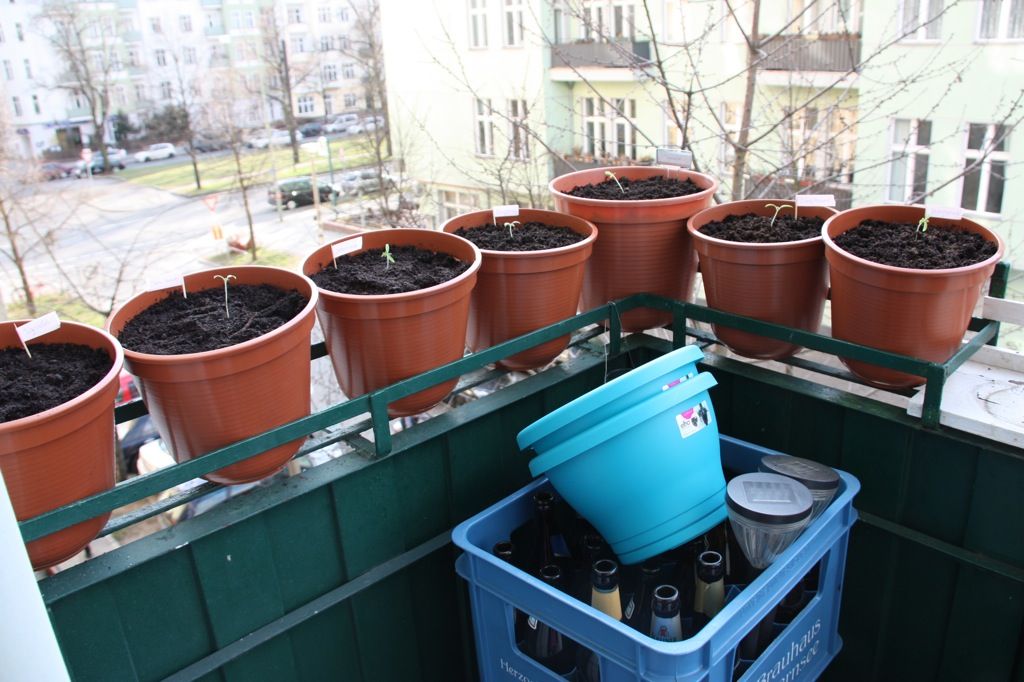 Oh, don't mind the ridiculous amounts of empty beer bottles (mostly left over from Thanksgiving!) hanging out there...
Since it actually starting getting sunny and warm here last week - the weekend felt like summer! - we finally got to put the little fellows outside to soak up some much-needed vitamin D. Some of them benefitted immensely and sprouted happy new leaves; some of them...are lagging behind. And making me sad.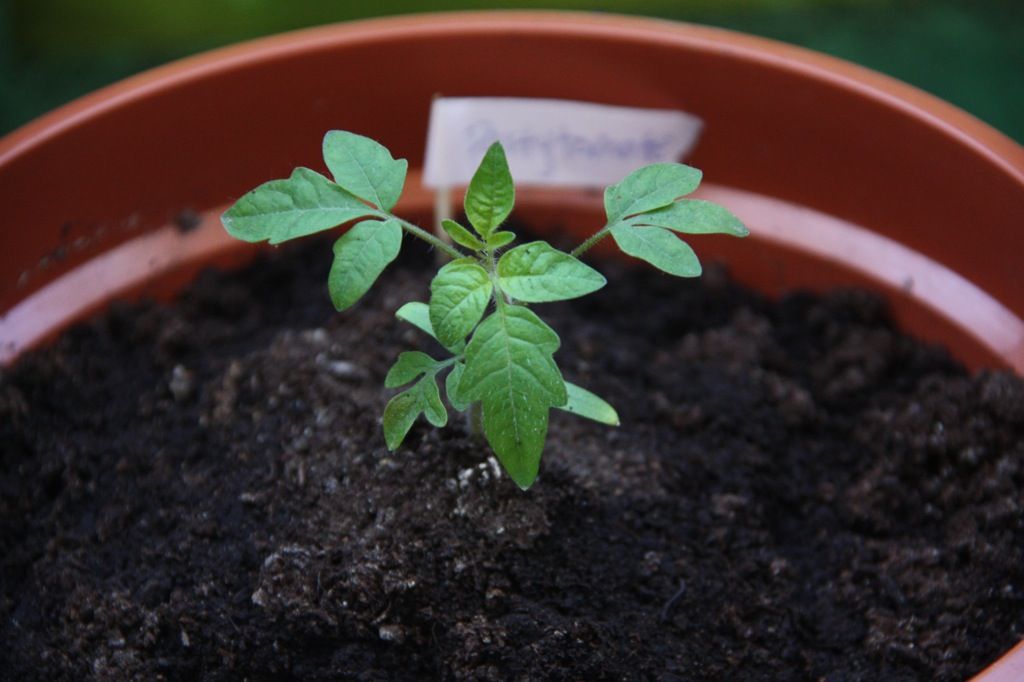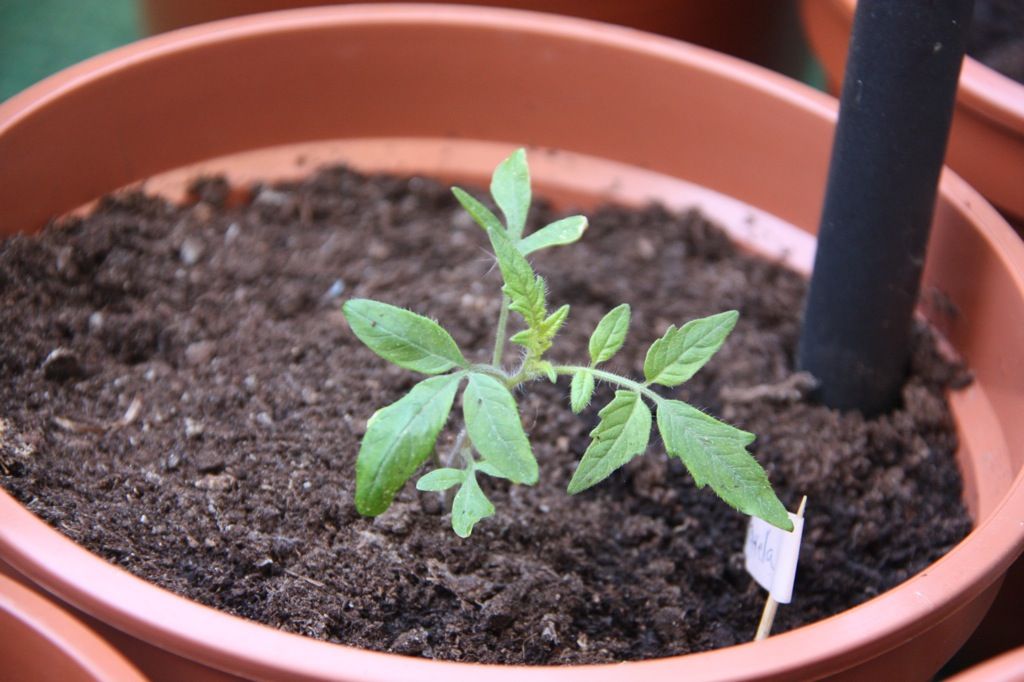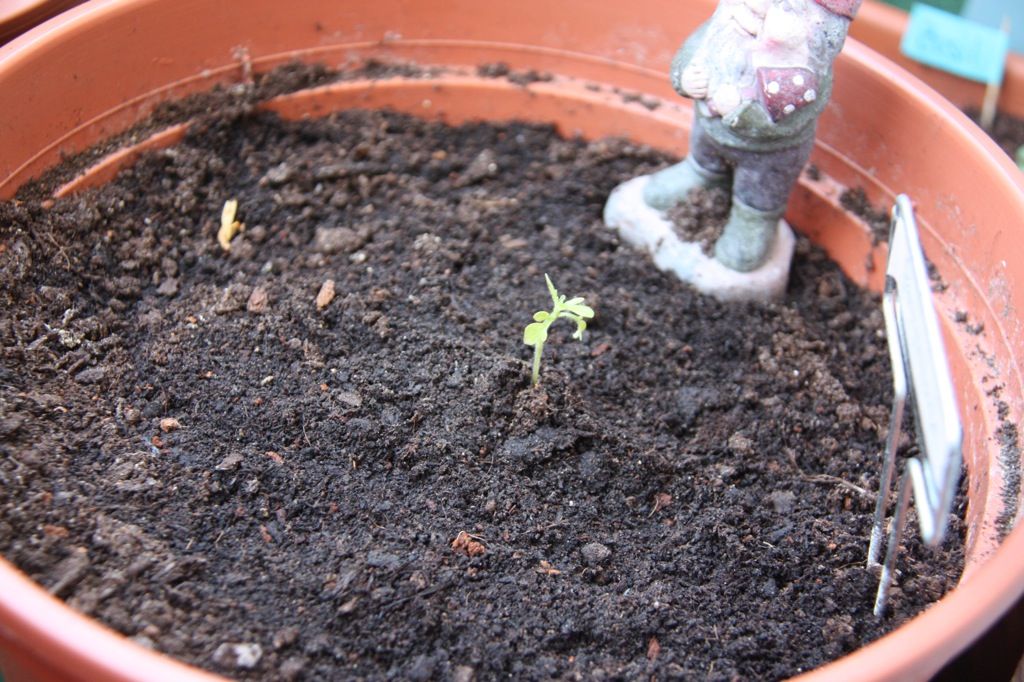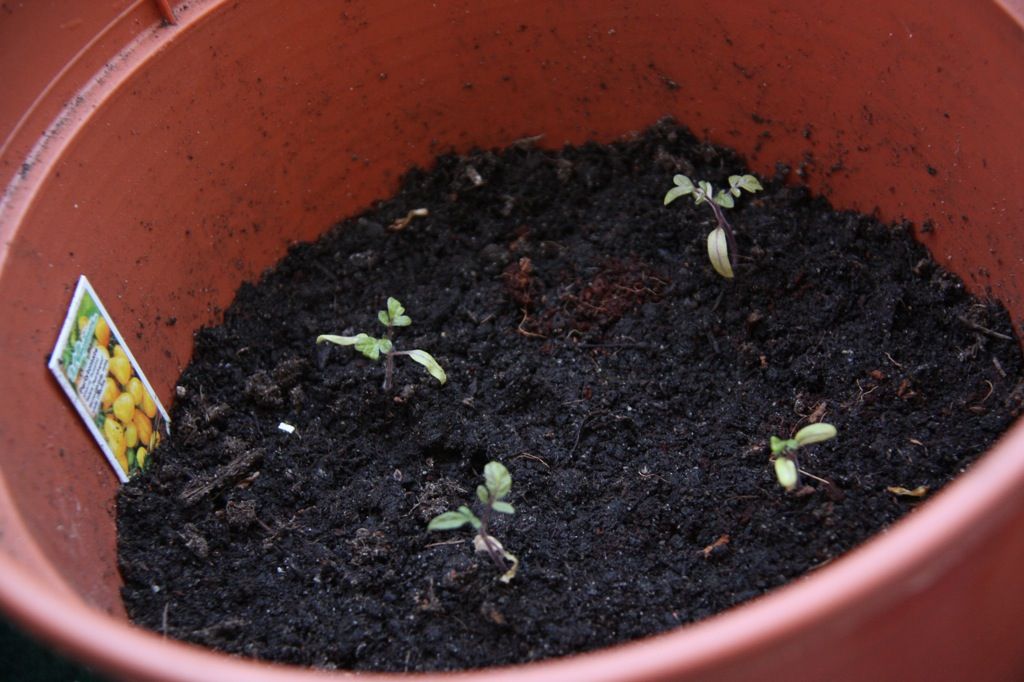 Everyone else is doing pretty good though (except the marjoram and rosemary, which never came at all. So I just replanted some new seeds a few days ago and have my fingers crossed that those will result in something! I love me some fresh rosemary...) and I'm quite proud of all of them.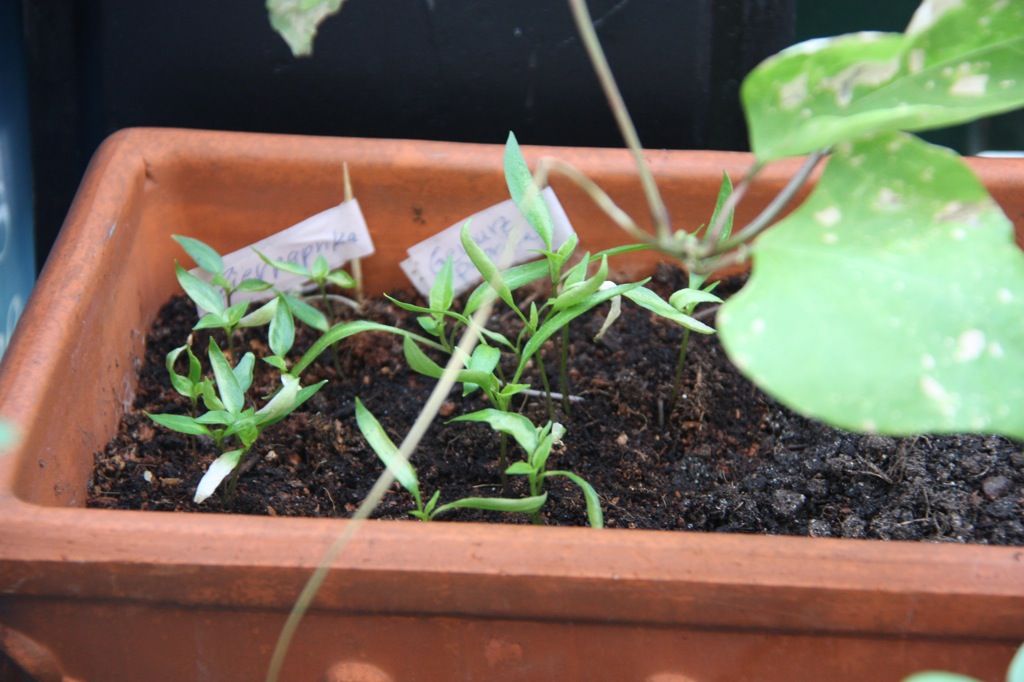 Two sorts of peppers and a random bean plant that a coworker gave me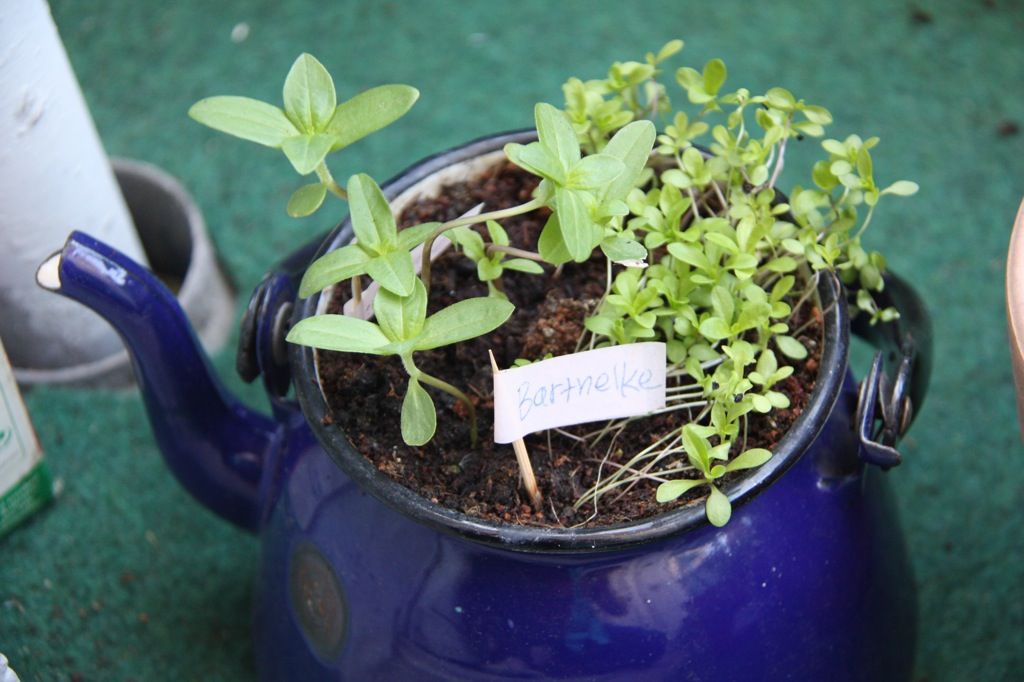 Two sorts of flowers looking all quaint in a teapot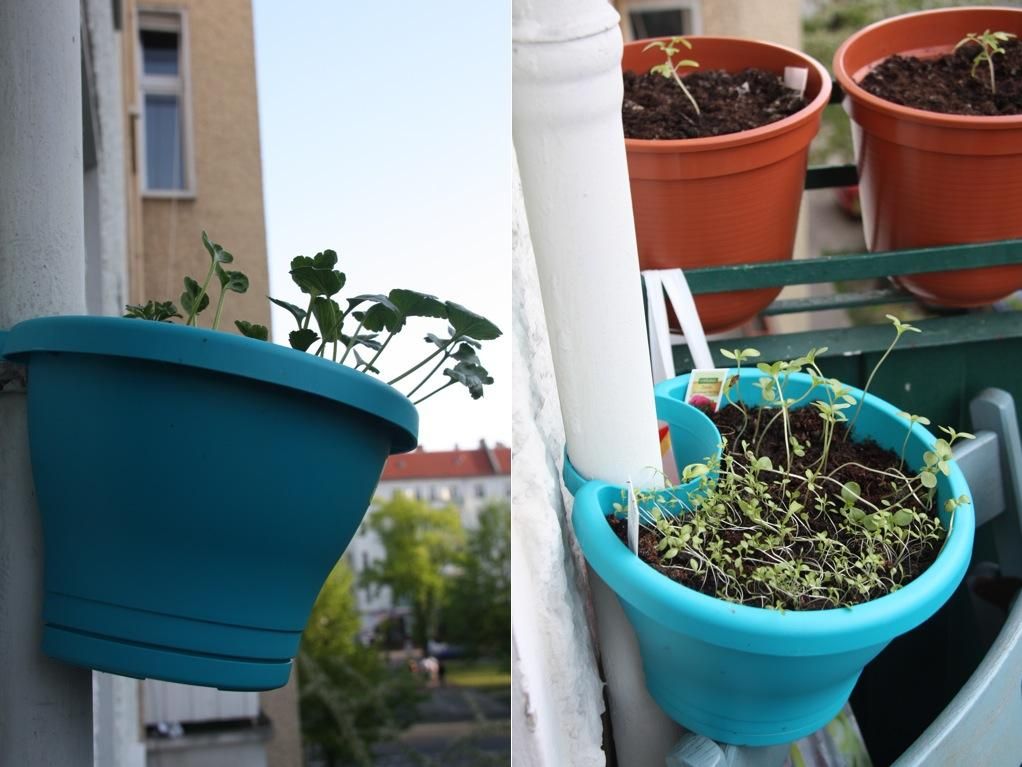 And my new faves: the pipe planters - how cool are they? The left one has ranunculus, which grew that tall in one single week! And one one the right has more fun flowers.
Micha thinks flowers are a waste of balcony space - there'd be only tomatoes up there if he had his way - so I realized that these pipe planters were the perfect solution to bring some flowers into the mix without taking up any tomato space. Not bad, huh?
Well, here's hoping those tiny little plants start basking in the spring weather - which is intermittent at the moment - and pop up strong and healthy soon. As always, I'll keep you posted.