There aren't terribly many things that I feel like I'm missing out on on a daily basis by living abroad, but every now and then, when a good old American holiday comes around, I do tend to get a little homesick. Now I've cured the Thanksgiving blues by throwing giant
Thanksgiving potluck dinners
for the last four years, but I still haven't solved my oh-it's-the-fourth-of-July-I-wish-I-could-take-the-day-off-and-
party
-too woes.
Luckily for me, I work with quite a few Americans and other English-speaking expats (Aussies and Kiwis), who gladly organized a post-work 4th of July grill party for the bunch of us on the snazzy big terrace of our new office (terrace conveniently located right outside my window). And while it's no all-day barbecue pool party like I'm used to from LA, it was a nice little slice of home on a day when I kinda needed it.
The spectacularly pretty and quite delicious obligatory flag cake - made by an Aussie :)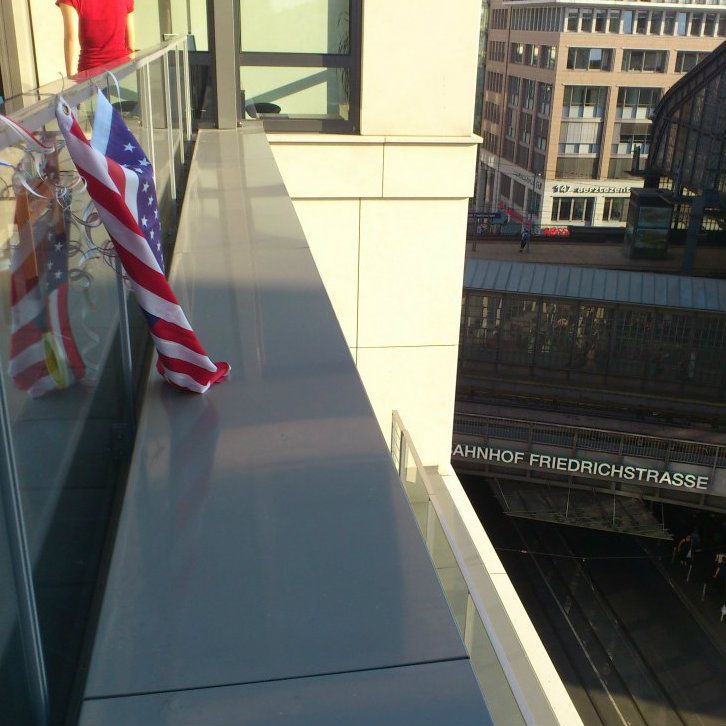 Showing our American pride to the passersby on Friedrichstraße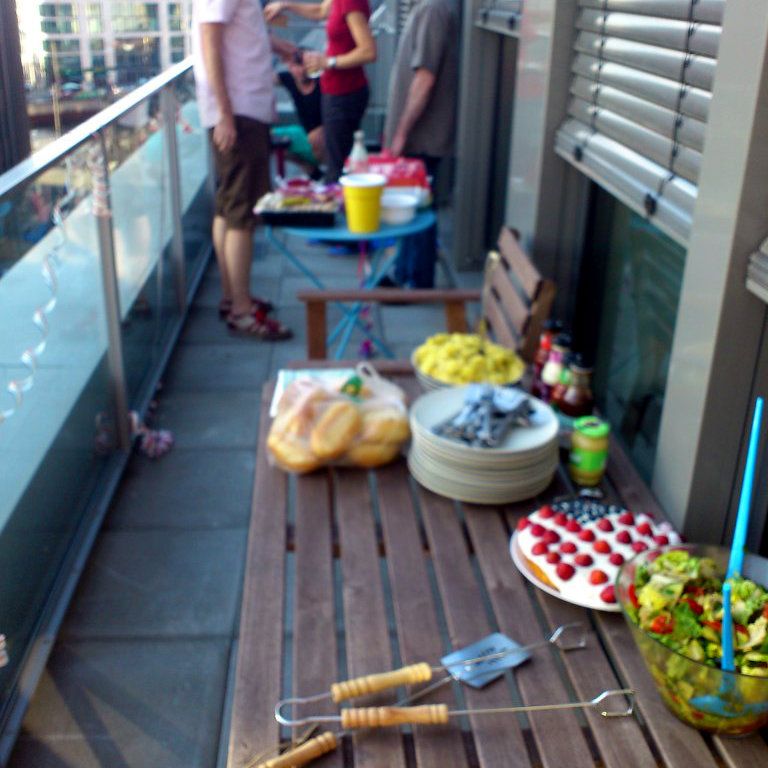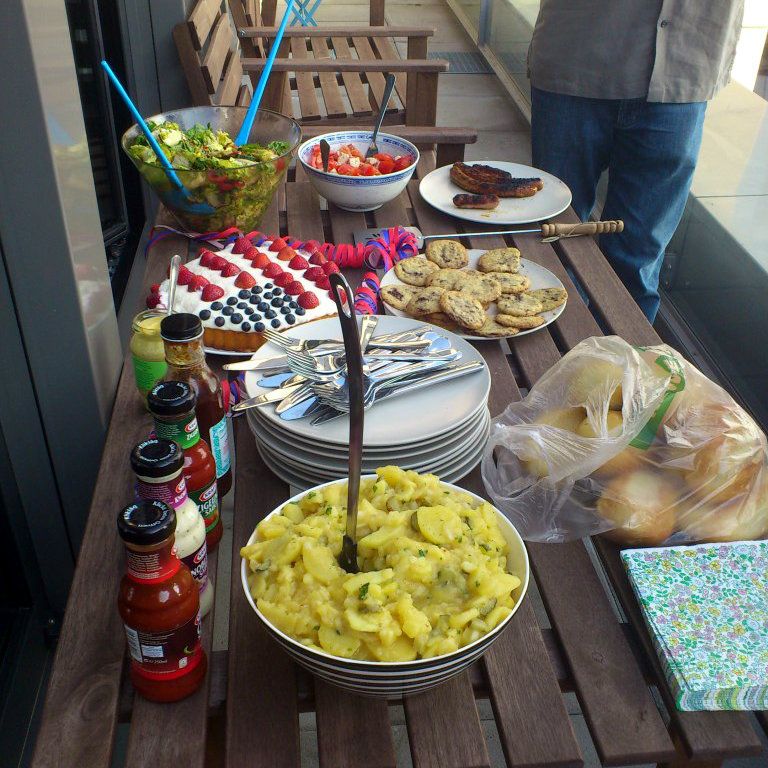 The spread - all items made from scratch in our office kitchen (salad and cookies courtesy of yours truly)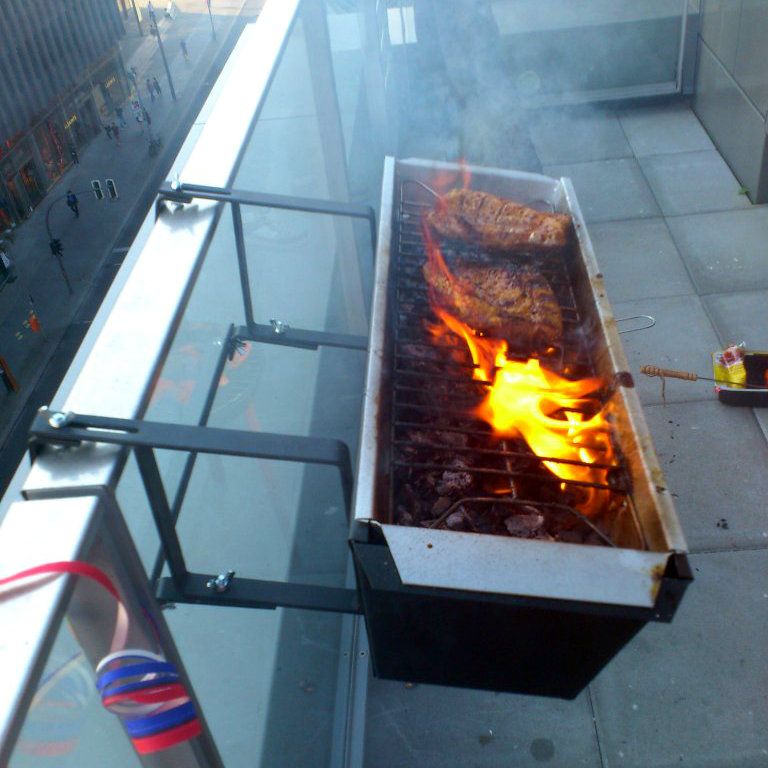 The Kiwis' attempt to turn the grill into a barbecue - which pretty much just resulted in a lot of burnt meat...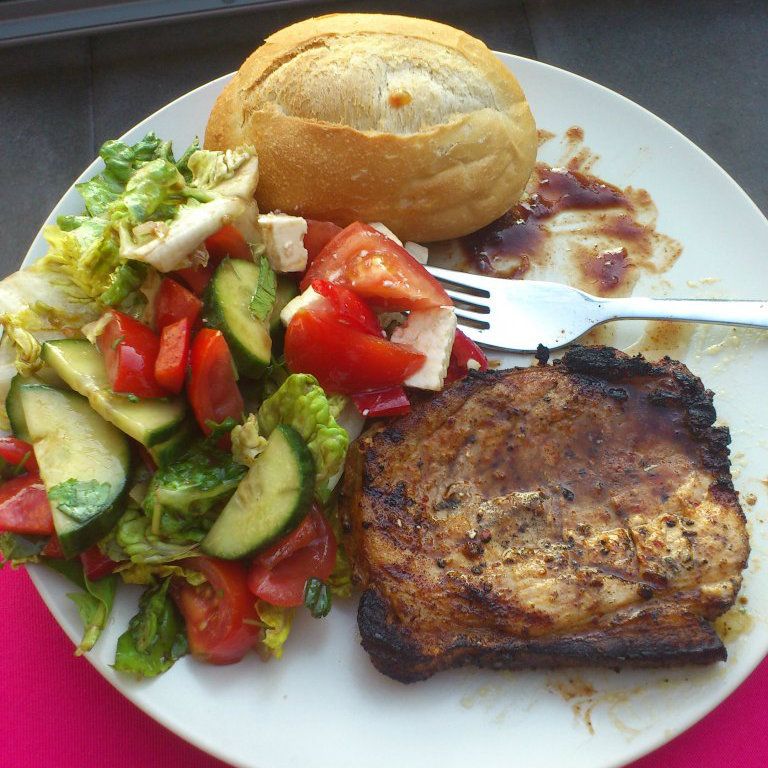 Next time, I'll include hamburgers and hot dogs in the mix!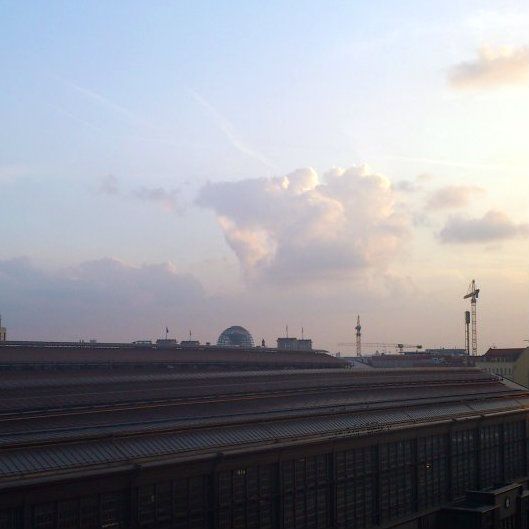 Our evening view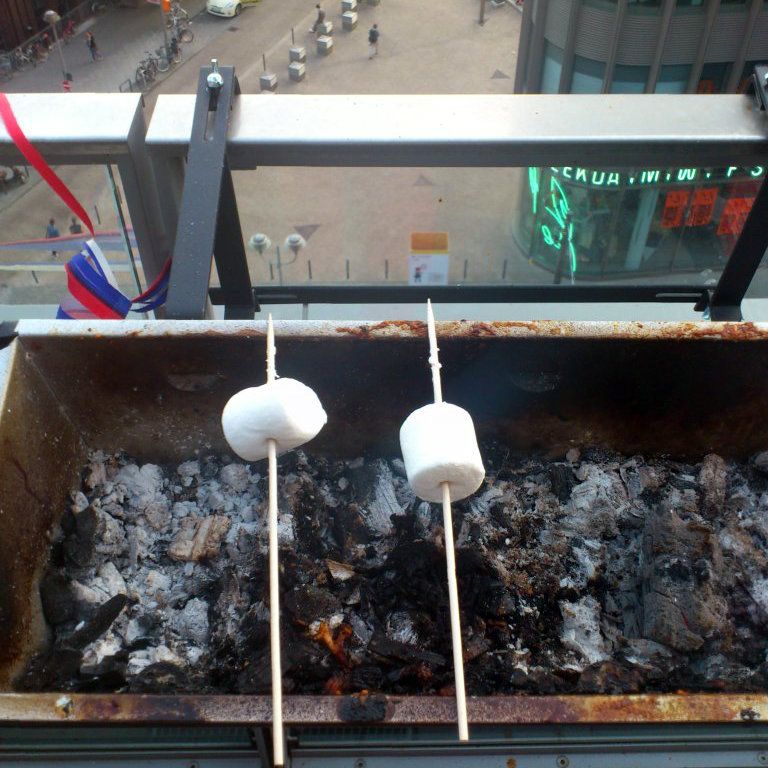 One last slice of German-ified America: grilled marshmallows :)
Now I'm curious: how'd you celebrate Independence Day, where ever you may be located?!