While we did have a lovely weekend, I didn't end up taking many pictures of it. We went to the somewhat unkempt and wild-looking/weedy
Freilichtkino in Weißensee
on Friday to see
The Best Exotic Marigold Hotel
- super cute if somewhat clichéd - and spent a sunny Saturday afternoon taking care of some shopping errands before the downpour ensued that caused us to adjust our evening plans of heading to the
Classic Open Air
at Gendarmenmarkt and relocating our picnic indoors. That was pretty fab, though - Christoph and Sara came over with plenty of bread and fruit and wine and we provided the cheese and more wine and we all hung out in our guest room with the balcony open, listening to the rain and chatting all evening about who-knows-what. Sometimes, ruined plans can be a good thing.
On Sunday we went to brunch with Nico and Claudi, who were in town from Munich, and since the sun was beating down on us the entire, I made us head to a lake for some swim time immediately after. Naturally, because Berlin couldn't possibly be that nice to us, the clouds quickly rolled in and we made it back home just in time to put the tomato plants down on the balcony floor before the storm reached us. Oh, Summer 2012, you confuse me so...
What I did take pictures of, however, was our balcony garden/forest, as we have come to call it. Because my goodness, the size of our tomato plants is starting to make me worry we're somehow growing
killer mutant tomatoes
...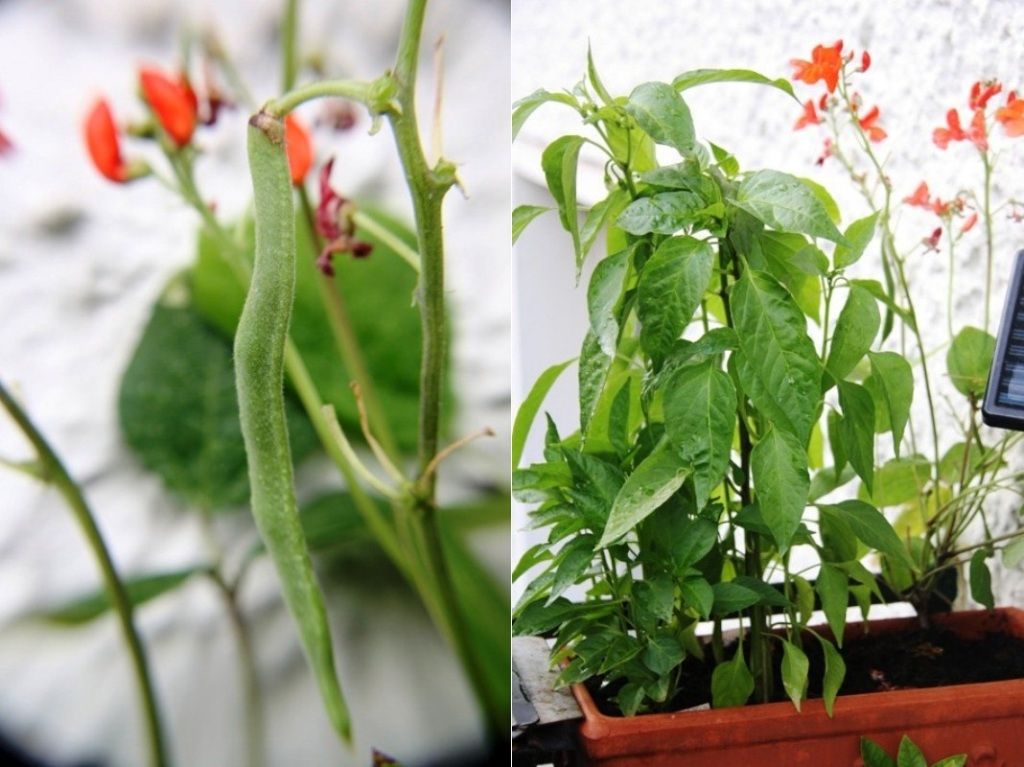 Beans! This was a random plant I got from my coworker and wasn't sure what it was. But what a fabulous surprise!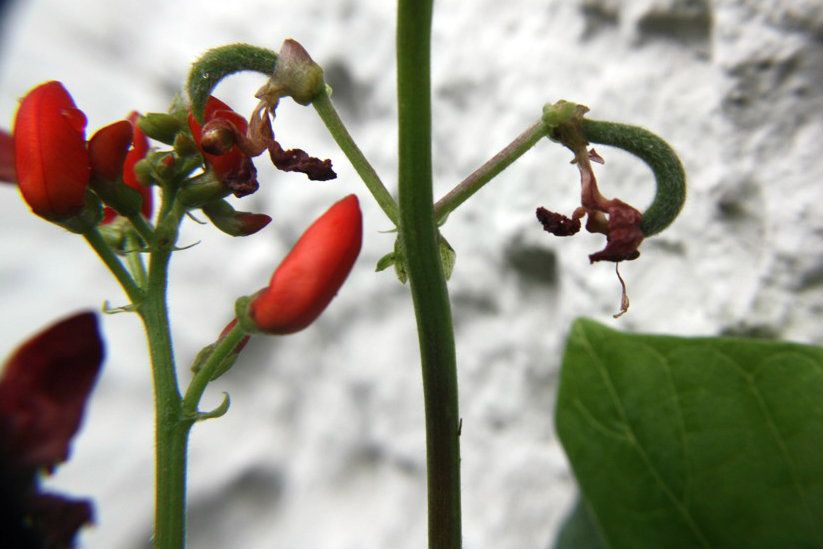 Baby beans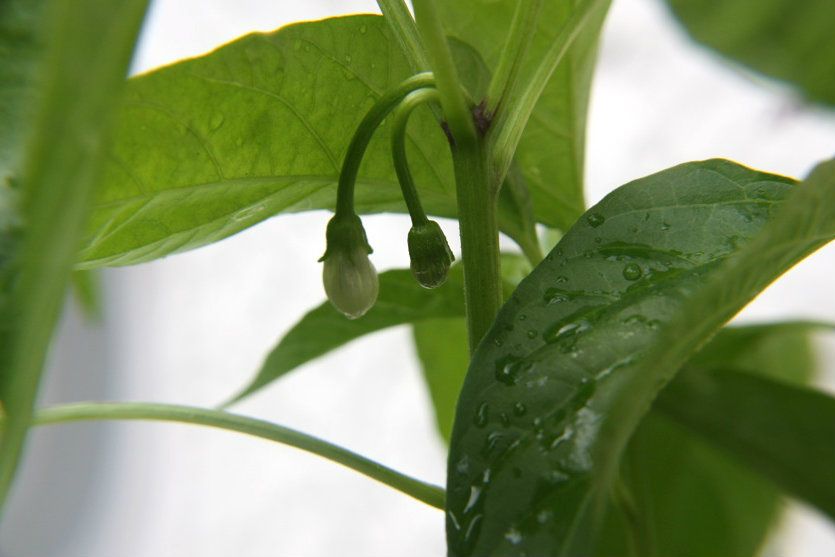 The chili peppers are finally starting to bloom, too!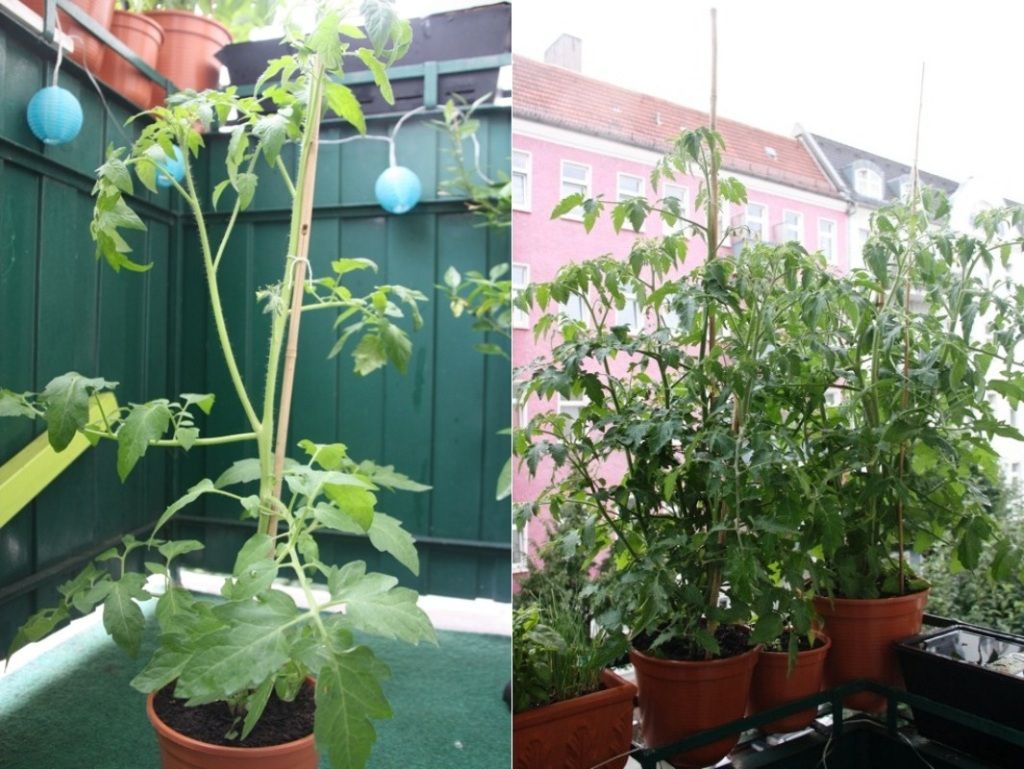 Even the runt tomato plant is reaching full size | The other ones are taking over the balcony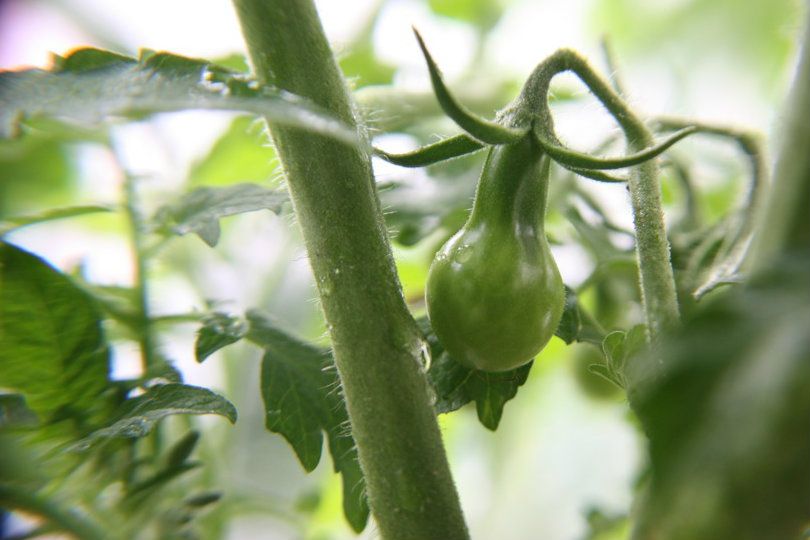 Datteltomaten - I love their little bell shapes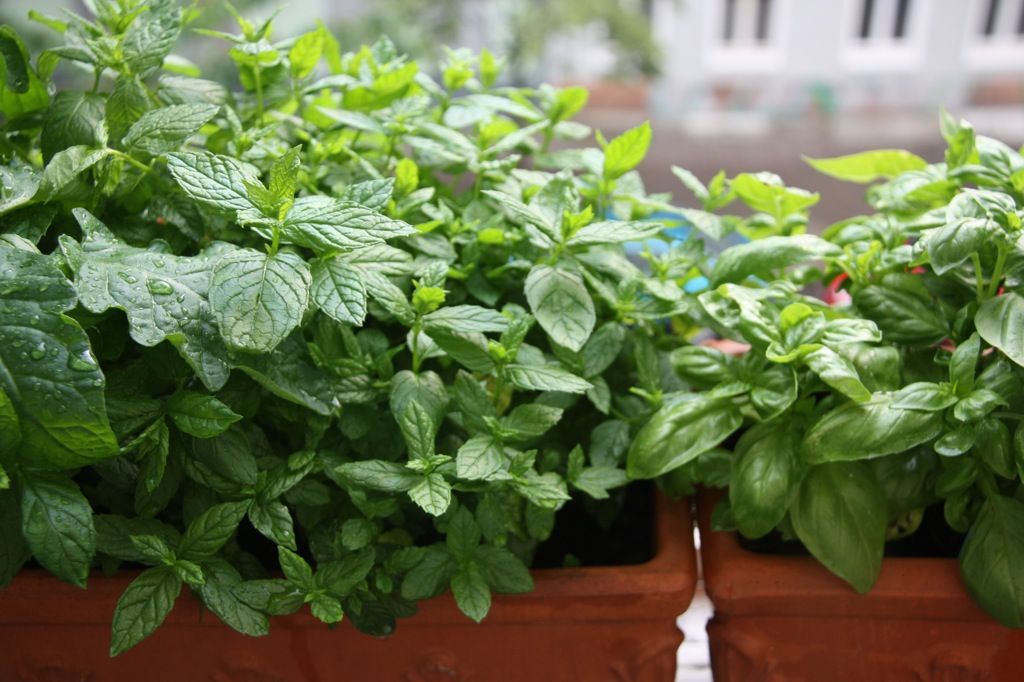 Mint and basil, thriving in a rare sunny spot between the tomato plant giants (see the leaves encroaching there on the left?)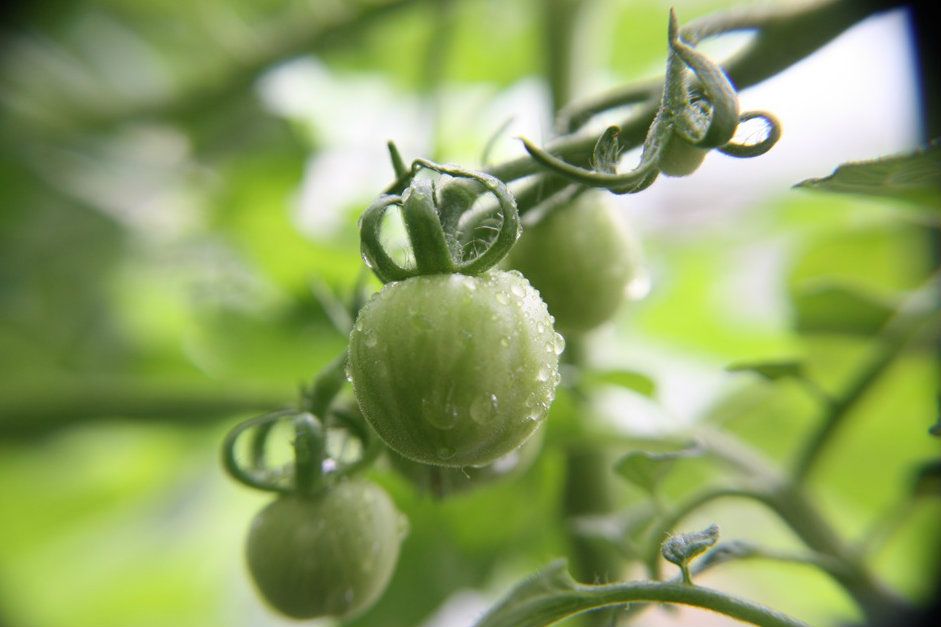 Tigerella - you can already make out his little stripes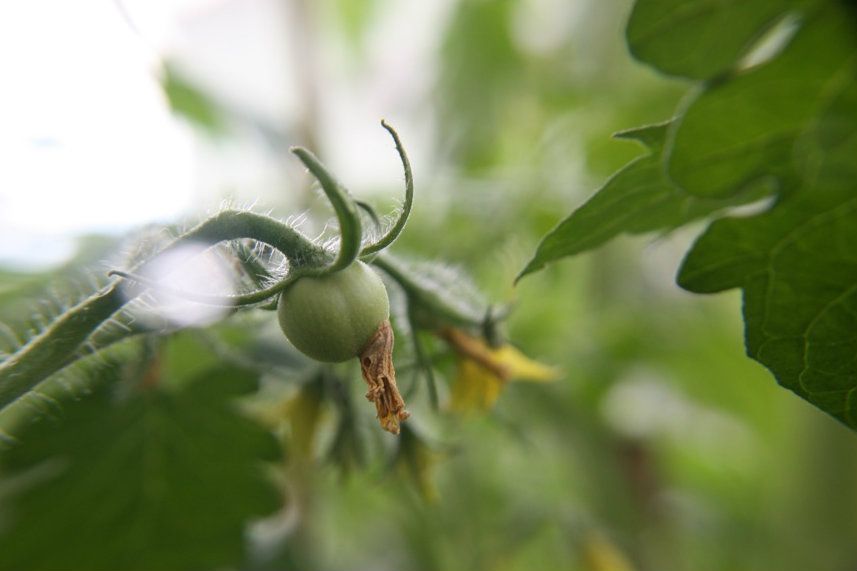 Wee little party tomato!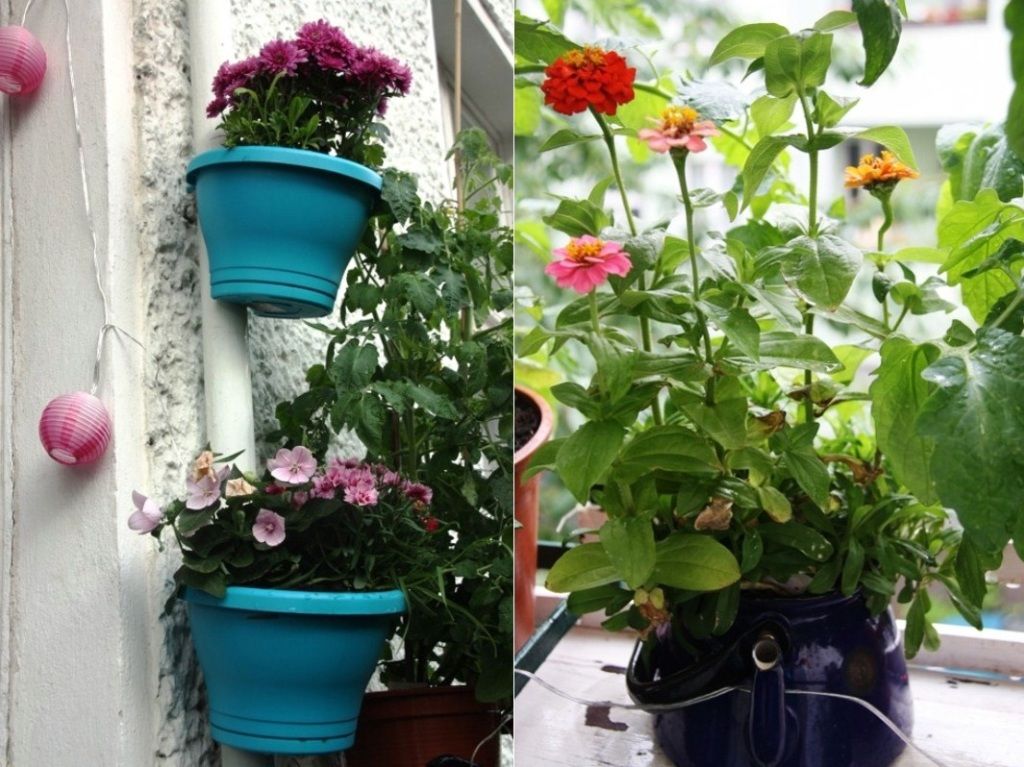 Like you don't match your plants to your balcony decor... | The multicolored teapot flowers grown from seed are definitely my fave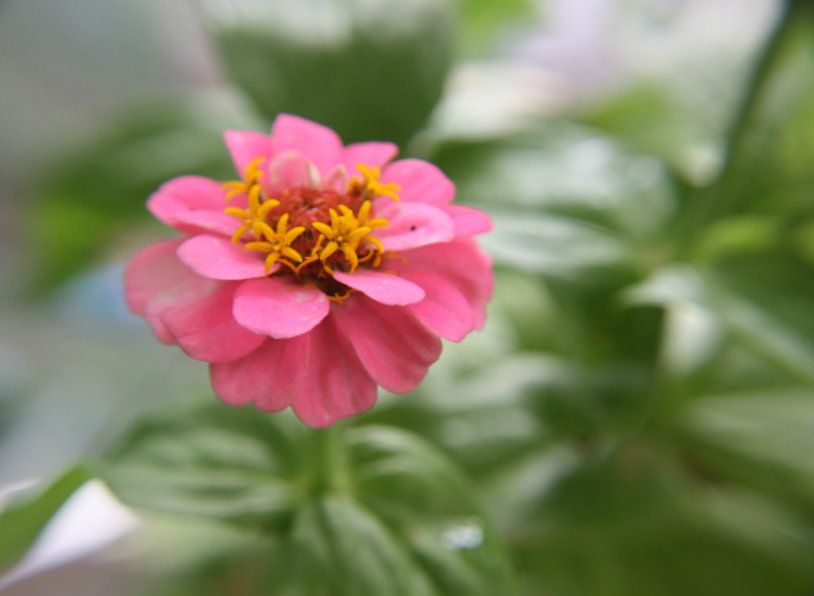 So perfectly pink
The rosemary's finally emerging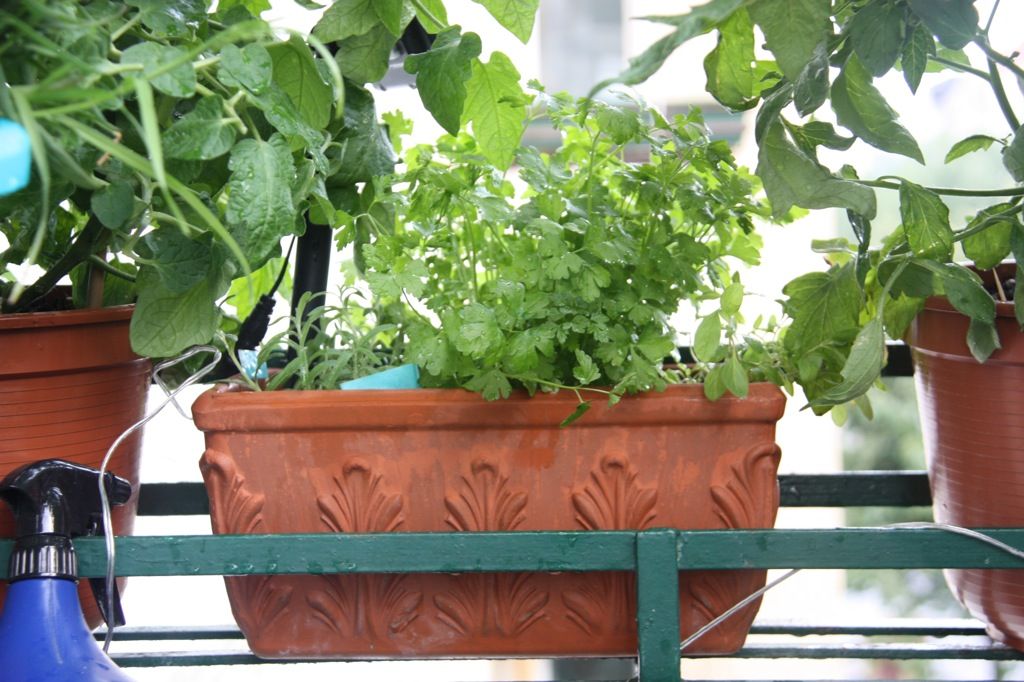 And of course, the ridiculously happy parsley. If only there were more uses for parsley...
So things are looking mighty good here, I must say. I'm hoping we can have our first tomato harvest within the next week or two so we can get to work on beating last year's record of 255 balcony garden tomatoes eaten...
Happy Monday!