Now that I've signed up for
fab.de
, my email inbox has gotten that much more dangerous each morning (and I completely blame Emily here). Dangerous for my wallet, of course, while our apartment, on the other hand, is getting the royal treatment. Like yesterday, when I knew I'd already splurged plenty on our frame wall and a couple other prints last week, I just positively could not resist
the newest sale
on posters from the
Anderson Design Group
. And I tried. I filled my fab cart over and over again, letting it expire each time, with the same three prints for a good three hours, trying to rationalize with myself why I should buy these instead of, say, rain-proof shoes (#firstworldproblems much?), which would be much more practical this summer.
But the awesomeness won out and in the end, I checked out with two of the fabulous prints I wanted. I already know exactly where I'll hang them, too (which is a rarity for me, planning ahead like this!); the next step is just getting Micha on board and convincing him our walls aren't already overloaded... (they're so high that they could never really be overloaded, really). Now just try to tell me it wasn't money well spent! Check these babies out: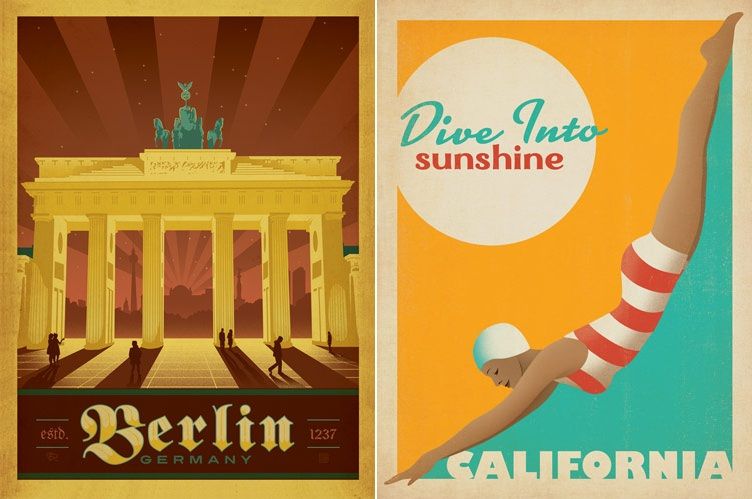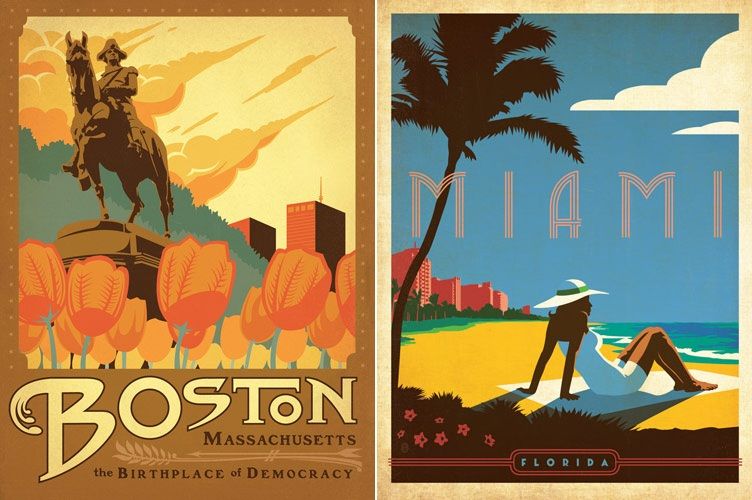 What do you think? Which one would you choose? There are plenty more in their
Art and Soul of America
and
World Travel
collections!
All posters by Anderson Design Group: Berlin
|
California
|
USA
|
Boston
|
Miami