The weekend was a relaxed one with not too many pictures that culminated in poor Micha getting sick (booo). Friday we hung out with Kerstin, Hendryk, and
Hanna
(who's head got so much bigger! In a super adorable look-I-can-hold-my-own-head-and-glare-at-you-now kinda way :) We hadn't seen them in quite a while since our vacations overlapped, so it was nice to catch up leisurely over steaks, homemade ice cream (my treat for Hendryk's sweet tooth), and whiskey (for the menfolk; I, of course, had to drive).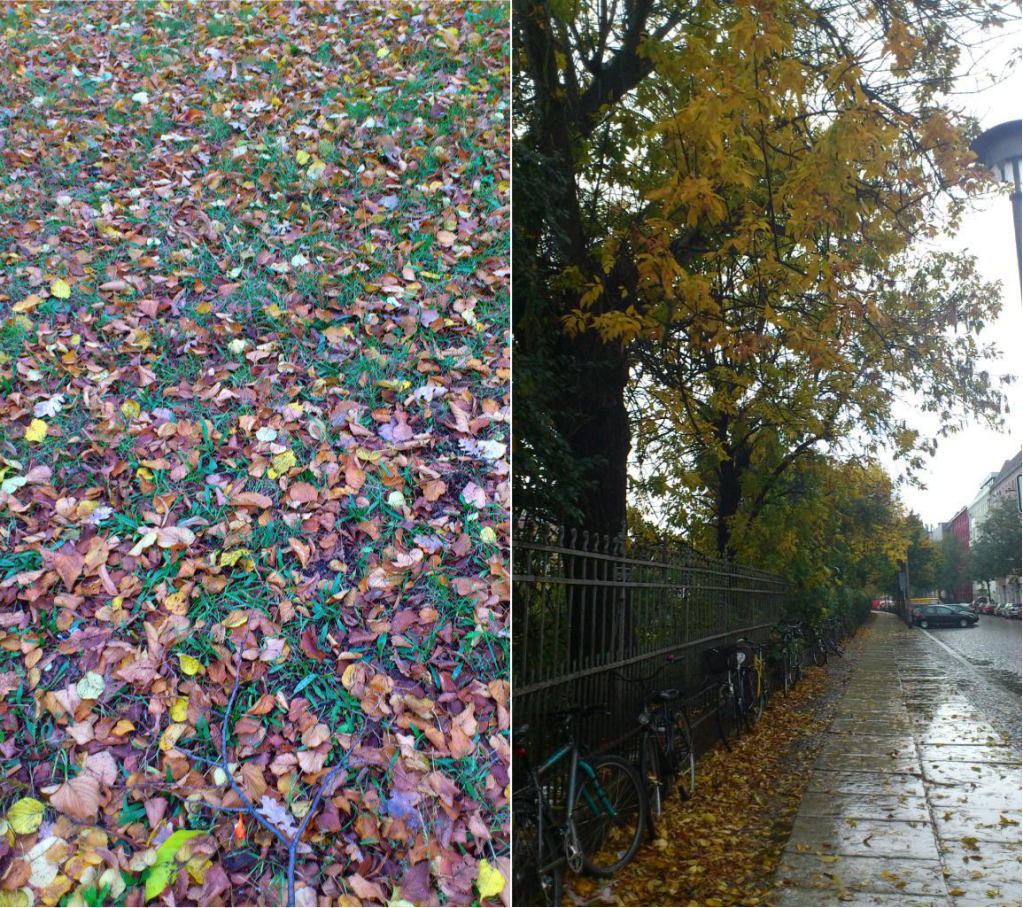 On Saturday we ran a few necessary errands - including spontaneously buying a new wireless printer at long last! - and then I embarked on another weird prettify-the-home project while Micha came to the slow realization that his sore throat wasn't going away anytime soon.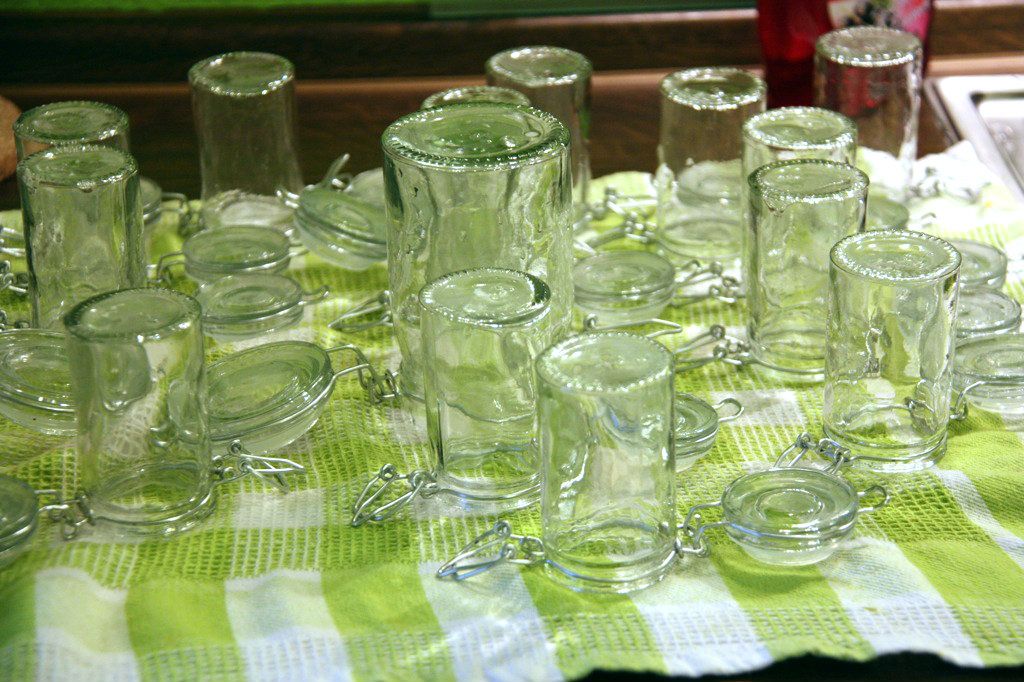 For no real good reason at all, beyond the fact that Natalie, at one point, had bought me a couple of these cute little spice jars and I immediately became completely enamored of them, I decided that we had to replace all of our unattractive, mismatching spice containers with the cute glass guys. And add chalkboard labels, but of course.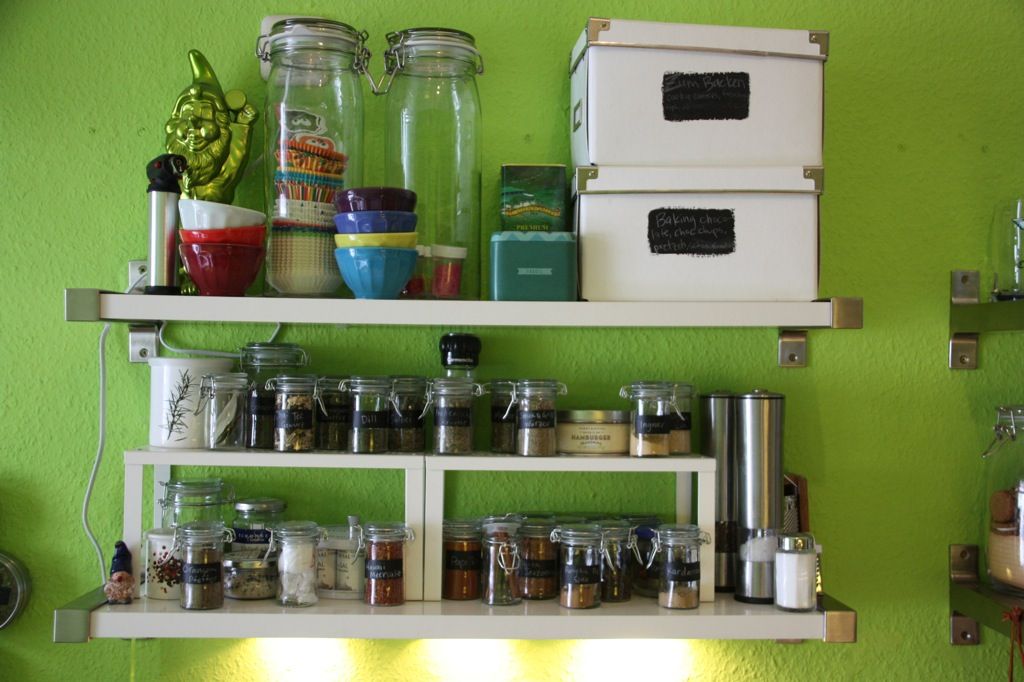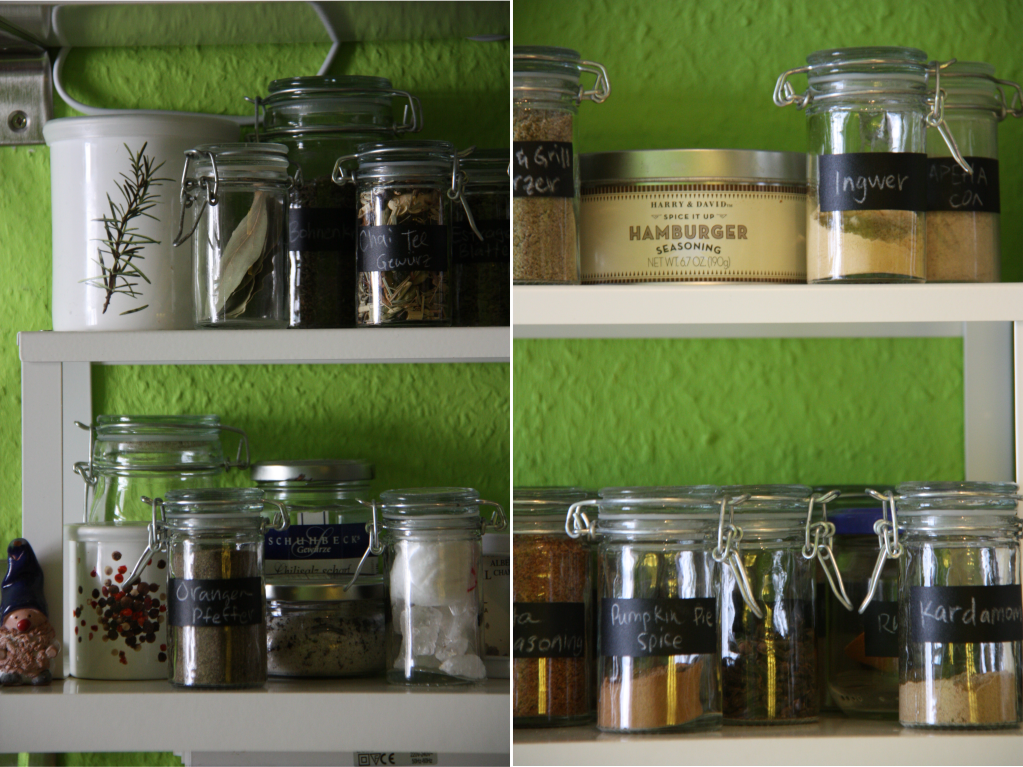 That night, despite Micha's impending cold, we headed deep into the 'burbs for our friend Ivi's 30th birthday party, which appeared to be the event of the month out there judging by the random neighborhood boys who brought chairs out into the street and just sat there, drinking beers and
creepily watching us through the window.
I took this as a sign that parties don't happen there terribly often and that Ivi and Jan did a pretty good job of throwing one - dj with cheesy '90s hits and laser lights included.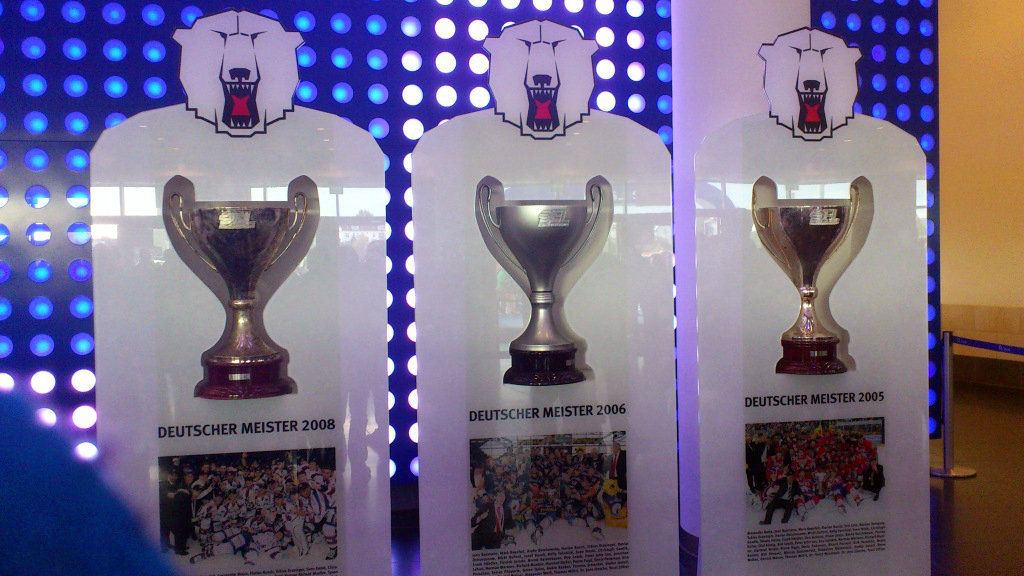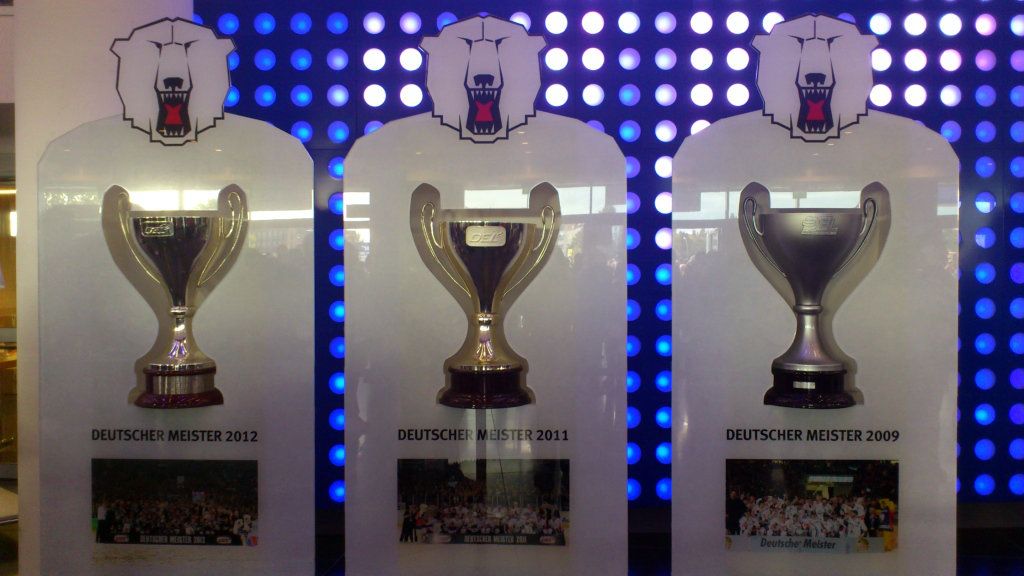 Sunday was for hockey, as most Sundays should be. The Stanley cup visited Berlin this weekend - since the Eisbären are partners teams with the LA Kings (they have the same owner) - as did the 6 cups that the Eisbären have won in the German league over the past 8 years. Here's hoping their streak continues this year (we have our doubts)!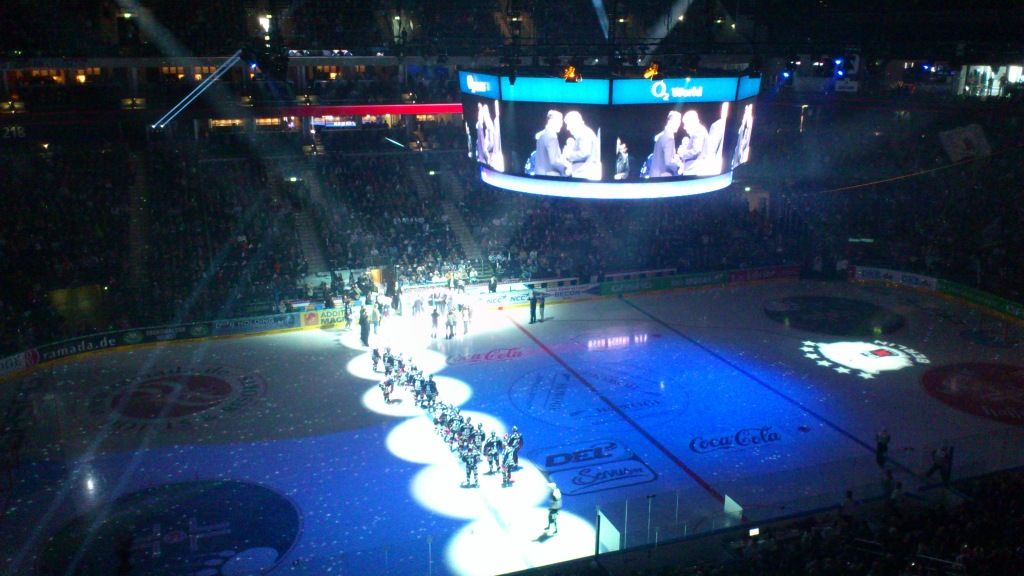 My favorite moment of the day was this rainbow that made a very welcome appearance during one of the breaks. I'd like to think it foreshadowed the victory to come - which had seemed unlikely at the moment as they were losing and Hamburg was playing better - and the sheer joy we were all about to experience when the Eisbären tied up the game with 0.01 seconds left in the 3rd. Can't beat that kind of suspense! (They then won in a shoot-out.)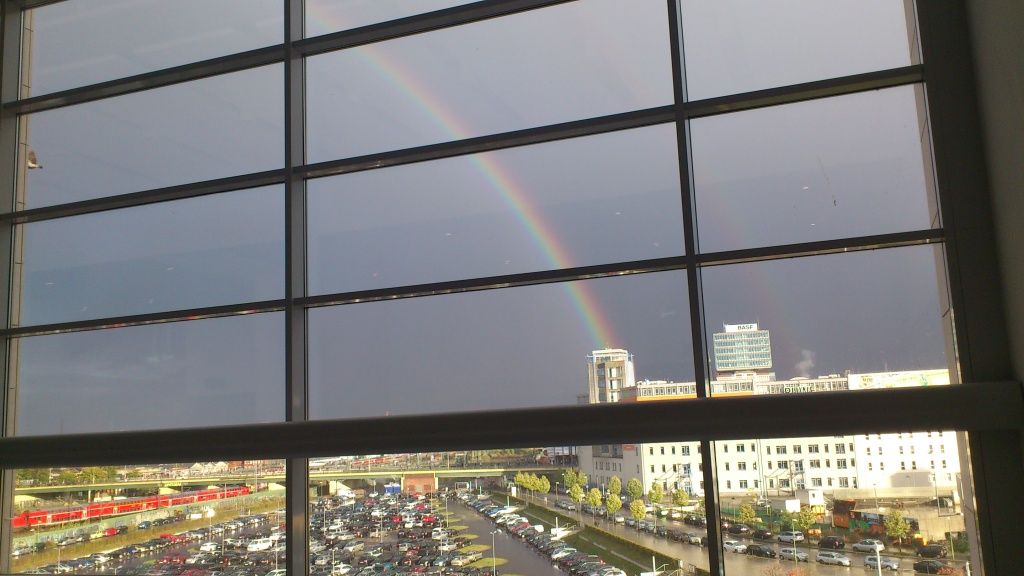 We ended the day and the weekend with dinner at our newest Italian food haunt (well, Micha's been going there forever, but our previous fave on Friedrichstraße closed, sniffle sniffle, so we've rediscovered this place),
Il Pane e le Rose
.
All in all, a lovely and productive fall weekend. And how was yours?