Growing up in LA, I never really understood the hype surrounding the beginning of fall. Changing leaves were not part of any real-life scenery that I knew and boots and scarves seemed like clothing that people only wore in movies. When Natalie and I left the city of perpetual summer and headed to Boston for college, fall suddenly became something to me that was all too close to winter. I was constantly freezing and never really embraced the season that brought with it the return to classes, swim practices, and dining halls.
But now, a few (let's just not count how many right now, k?) years later, I finally get it. Berlin has offered me the most perfect half-Indian-summer-half-start-of-fall September this year and I can't get enough of it. Here are some goodies that I'm lusting after on this brisk yet sunny fall day.
Nothing beats
woodsy table and party decor
for fall get-togethers. I'm working on justifying buying all of
West Elm's
upcoming fall collection for my Thanksgiving party this year. I just hope they sell everything in sets of 20 to accommodate my ever-growing guest list.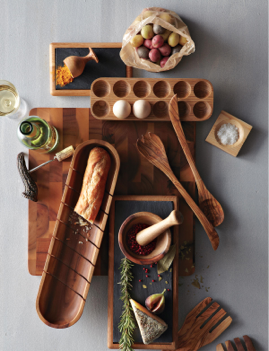 My years of wearing only flip flops are behind me and these days I yearn for tons of boots in all shapes, sizes, and colors. But I am sadly the worst at picking out boots because I tend to just want all of them. When I'm queen of the world, I will have my own personal boot shopper at my beck and call. Until then, who wants to volunteer? I can compensate you in baked goods and love.
Something about the crisp fall air and thick knit sweaters that go along with it just makes me want to curl up at home with a giant latte, turn off the computer, and write some real letters again (my grandma, who has no computer, would be overjoyed). A pretty address stamp like
this one
would be the perfect finishing touch.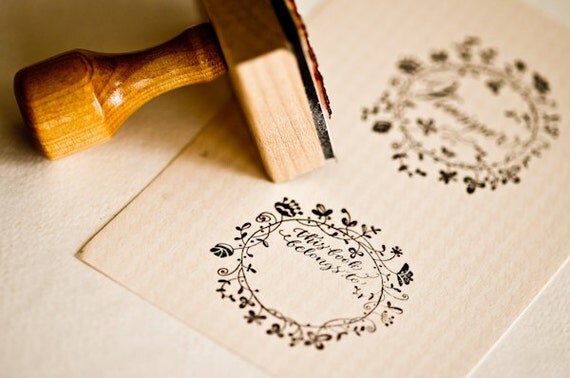 What do you daydream about this time of year?
Image credits: 1) Woodsy items by West Elm via Bright.Bazaar; 2) Brown boots by KMB and black boots by Blowfish available at zalando: 3) Stamp by emilie friday via dandee.