The holidays definitely snuck up on me this time around, despite a weekend of
cookie-baking madness
and twice weekly visits to the Christmas markets (as
I'd aimed for
!). We did manage to get our tree up and decorated nice and early this year, since it was my turn to decorate.
Side note on that: We switch off years choosing decorations for the tree because you never know what a big role your cultural background plays in decorating a Christmas tree until you see someone else doing it wrong. Germans like Micha like white lights on their tree - preferably the big ones that look like candles but the usual small ones will do too - and they like to pick a color scheme or ornaments and stick to it entirely for that year. I - being what I consider typically American but feel free to call me out on this - like colorful light strands and lots of colorful ornaments, but the usual balls and special ones that have been collected over the years. This sharp contrast in decorating schemes led us to agree to switch off years with decorating the tree, saving us each a few gray hairs in the process (if only it were that easy when coming to
choosing a coffee table
...)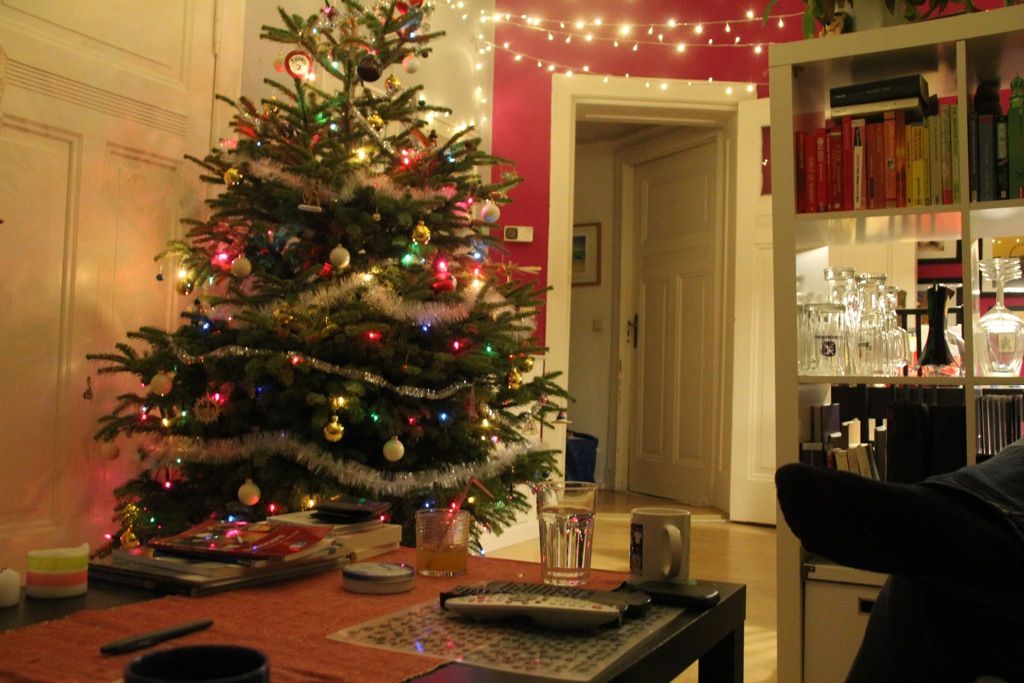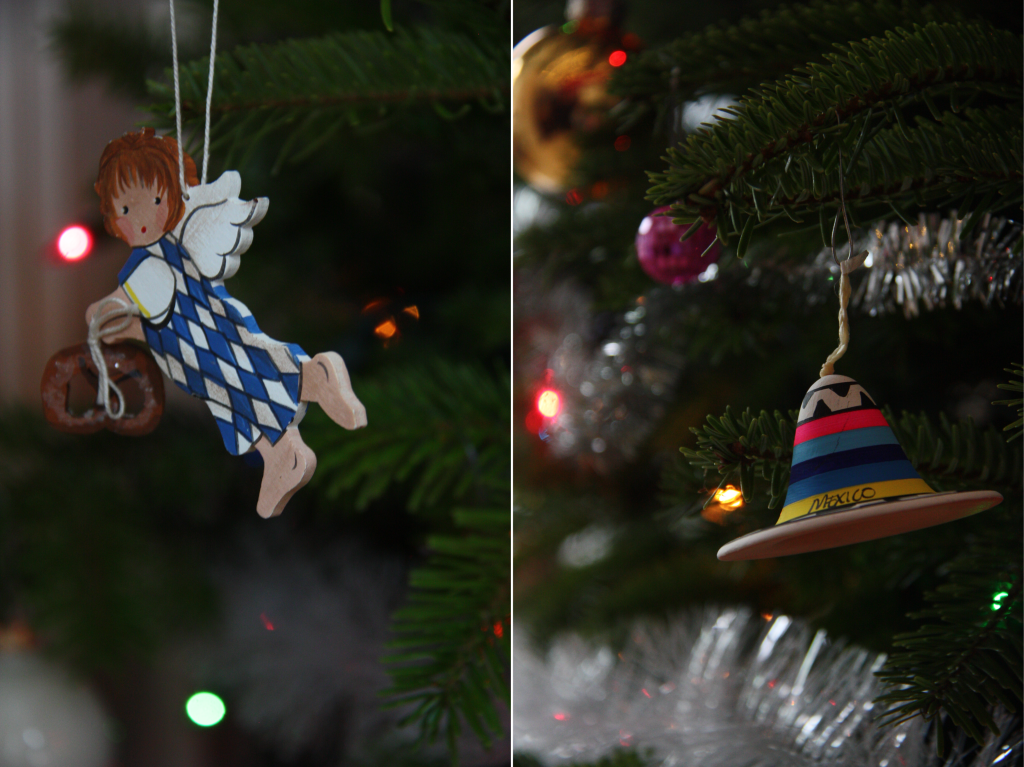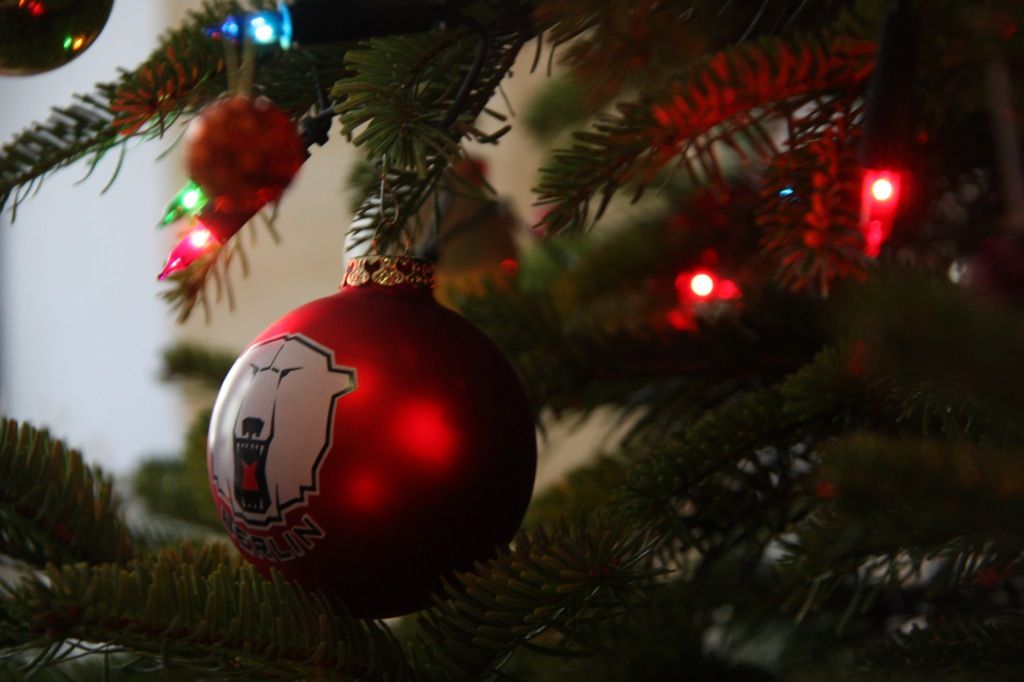 Some of my favorite ornaments, mostly courtesy of Nat or Emily
In addition to our lovely, bushy tree, I also had an advent calendar from Liz to look forward to every morning (oh boy did it live up to my
expectations
!) and goodies from Sister to stash under the tree...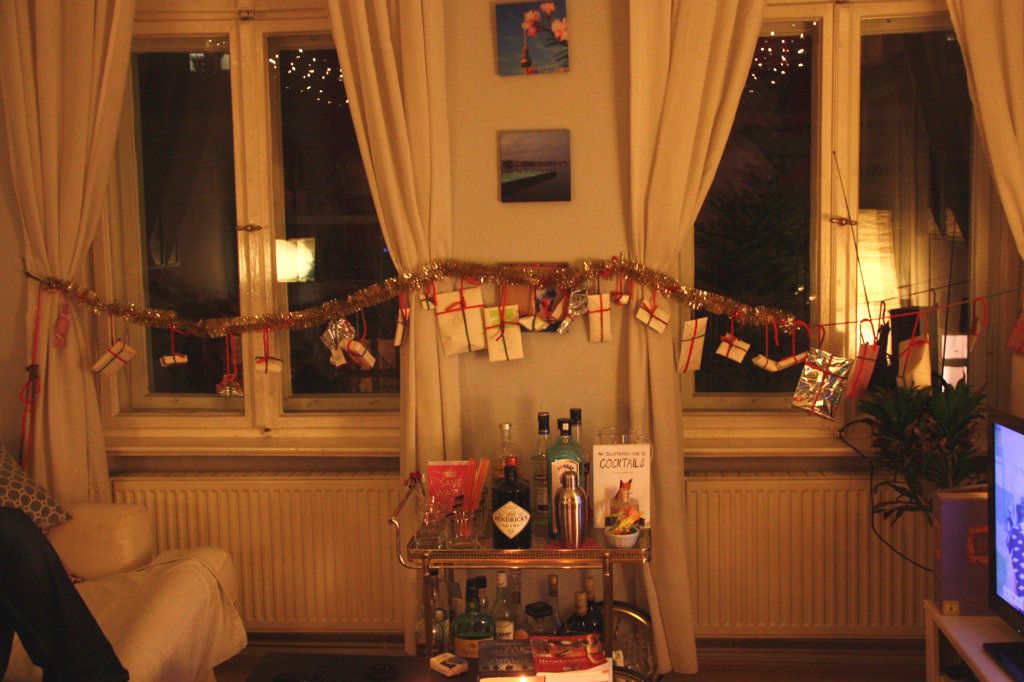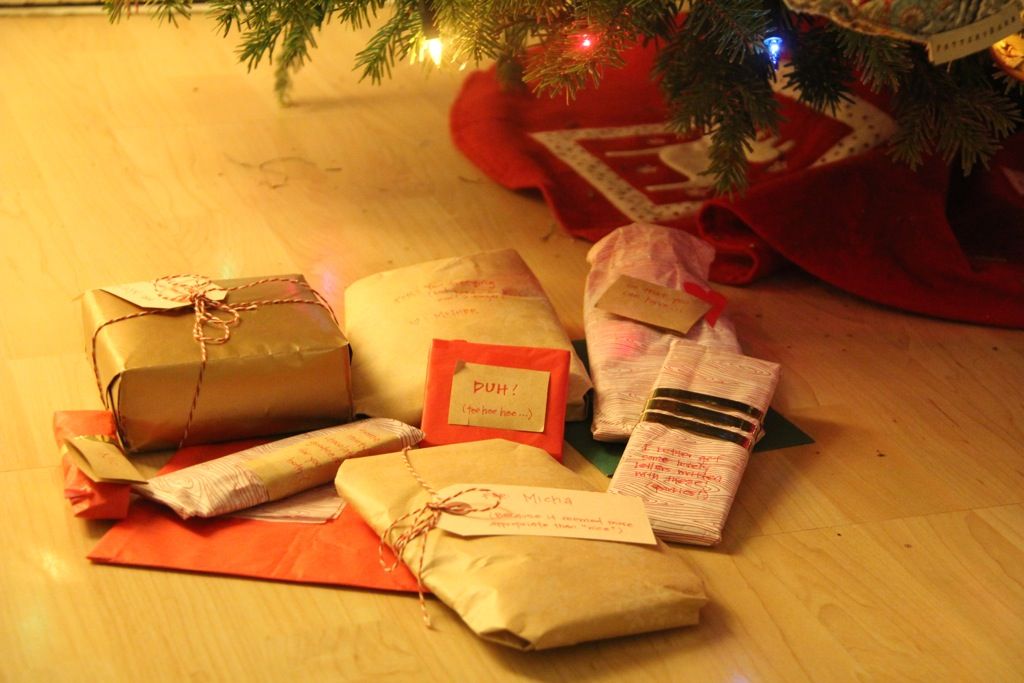 ...but somehow, the whole holiday spirit didn't really hit me until Christmas Eve itself when I donned my jingly reindeer ears and light-up earrings and headed with Micha and a car full of presents, cookies, and homemade eggnog to his mom's house in the 'burbs. And then I promptly managed a nice, leisurely holiday videochat with Natalie (in Florida) and Mom (in California) to make my day complete. Sweet valley high, sometimes I really could just kiss technology as a whole for giving me moments like that.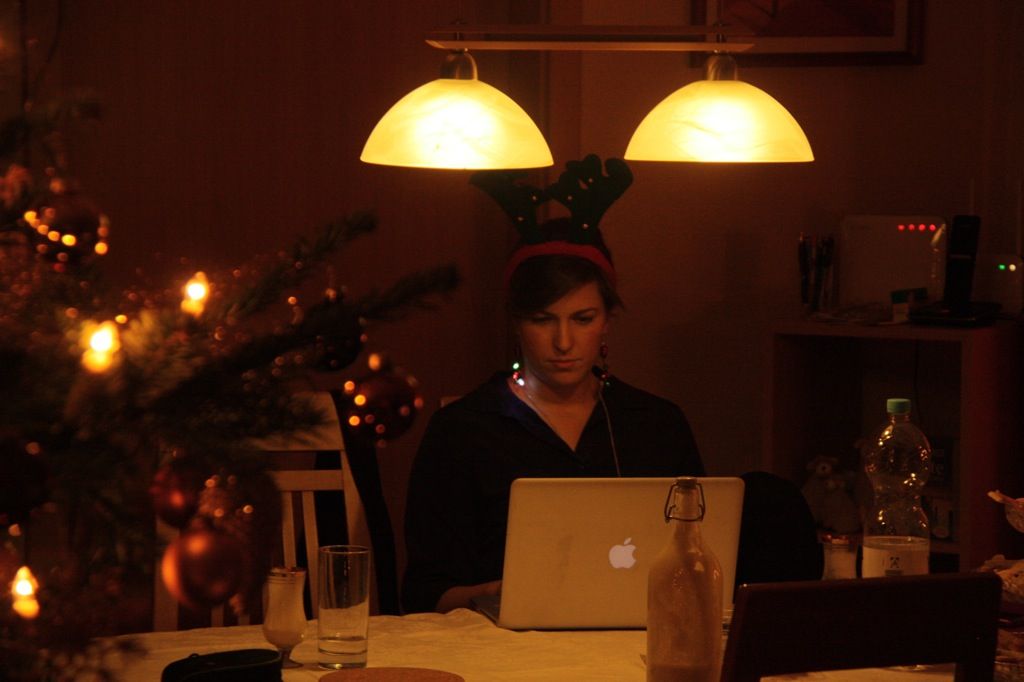 Enthralled in a serious discussion of jinglebell antlers or the Royal Baby or something to that effect
On Christmas Eve we ate würstchen and potato salad, as tradition dictates, drank our fair share of eggnog, conducted the annual viewing of
Christmas Vacation
(Kai and his mother know the movie verbatim), opened the presents (Germans always do on Christmas Eve), and rounded things out with a lively, albeit at first rather reluctant from the German contingent, game of Cranium (which really is just as awesome in German, except that I totally suck at the trivia and am not quite the whiz at the spelling-backwards challenges that I am in English).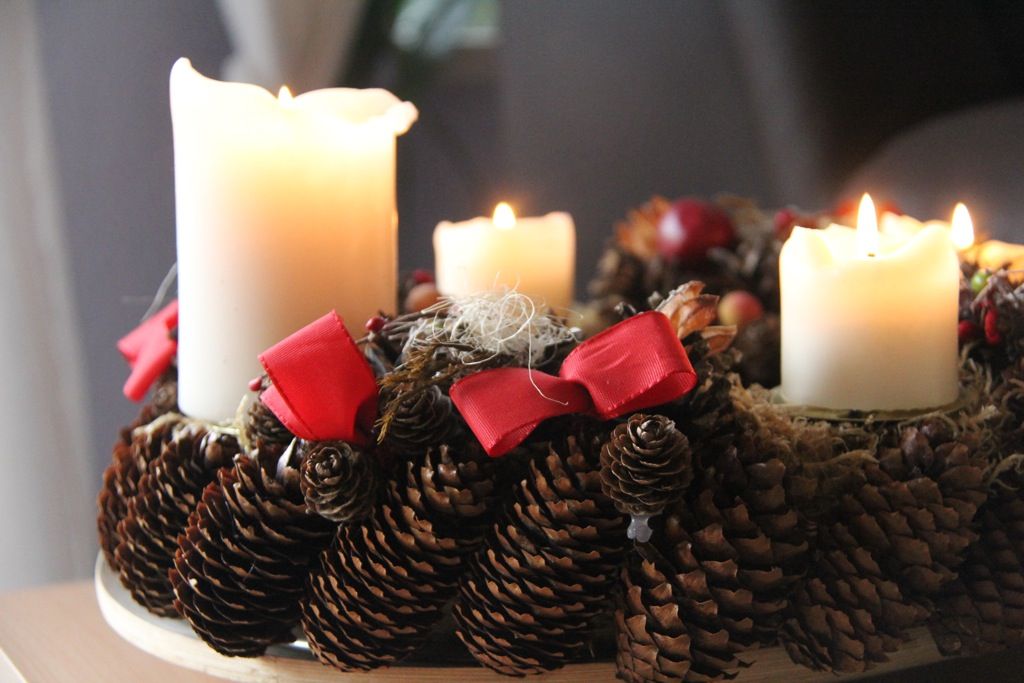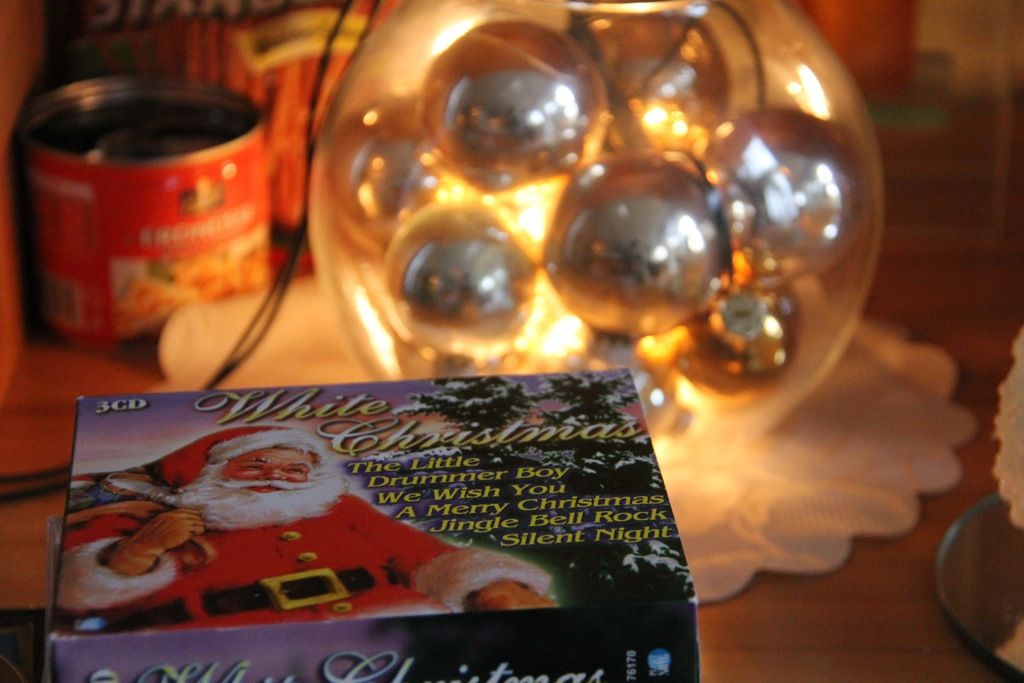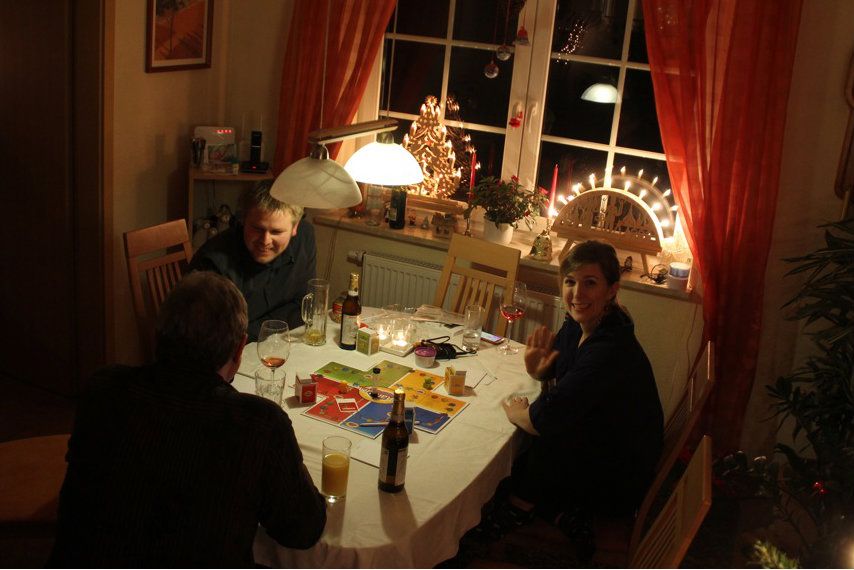 Christmas Day was much lazier. After breakfast and mimosas, we spent a fair share of our time reading our new books on the couch while their Grandma did some puzzles or watched cheesy tv shows.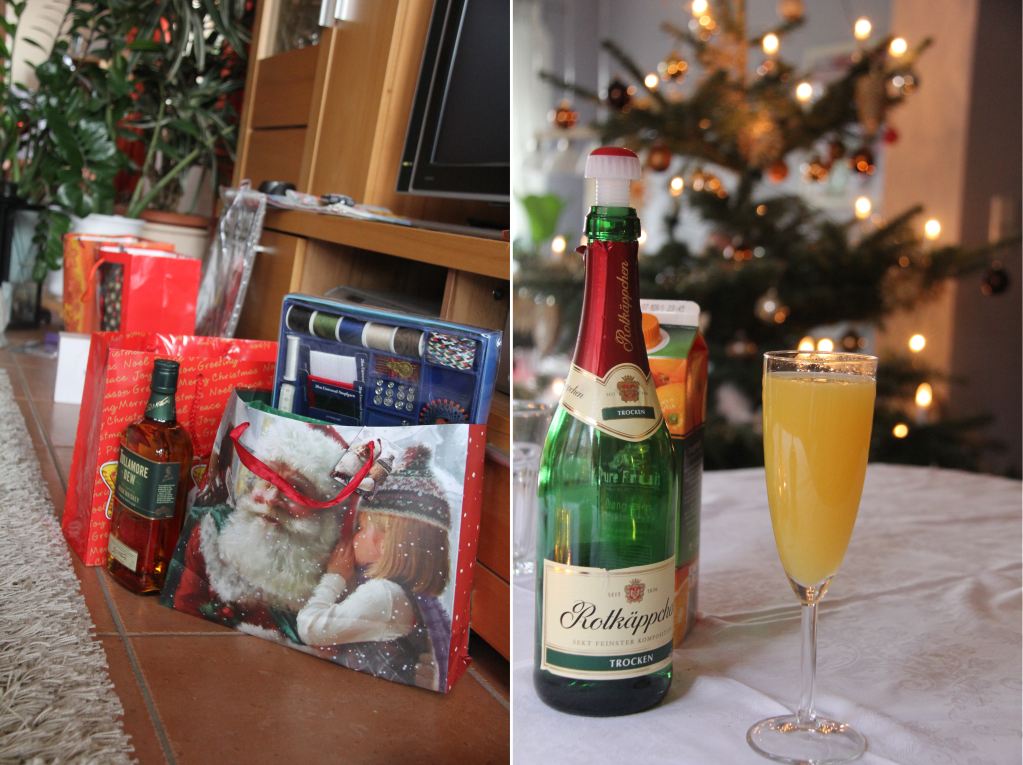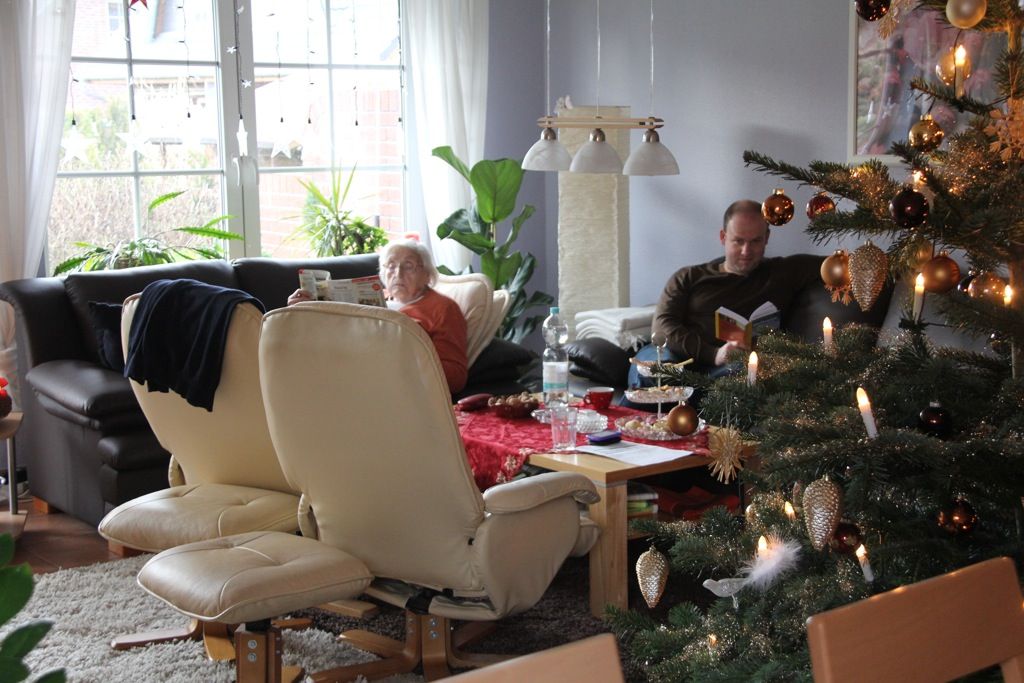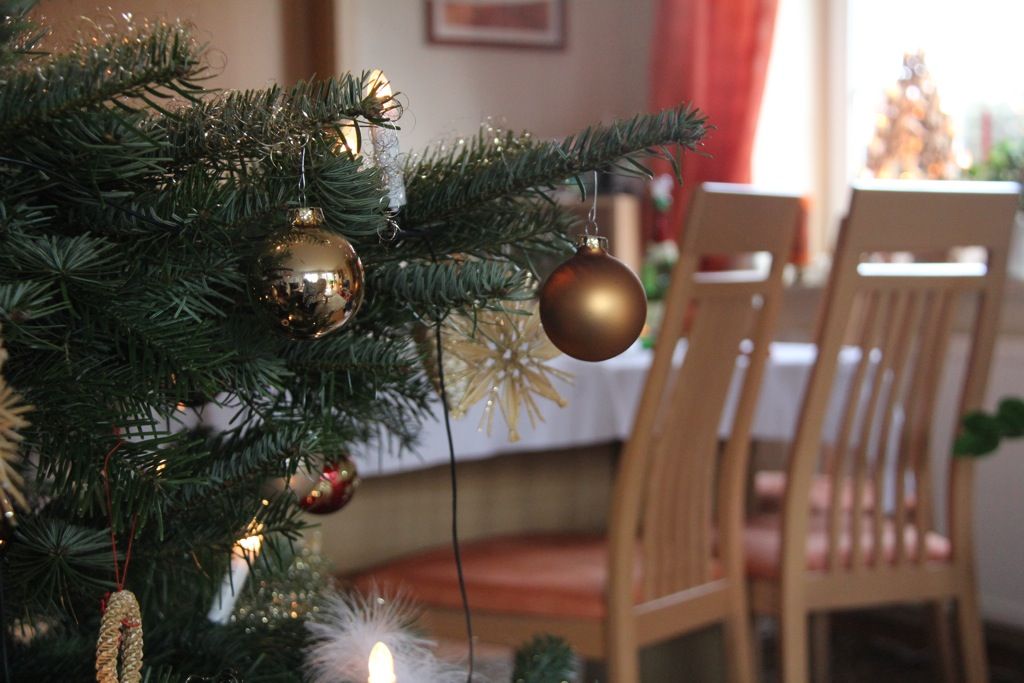 Then came the big meal - goose and rabbit with sides of
Klöse
, potatoes (for me, Klöse aren't my fave), buttery green beans, and
Rotkohl
- and by then I was ready to return home to our own Christmas tree, call the rest of my family at Gramma's house to wish them a merry Christmas, and end the night cozy and full and happy that a week of vacation was just beginning.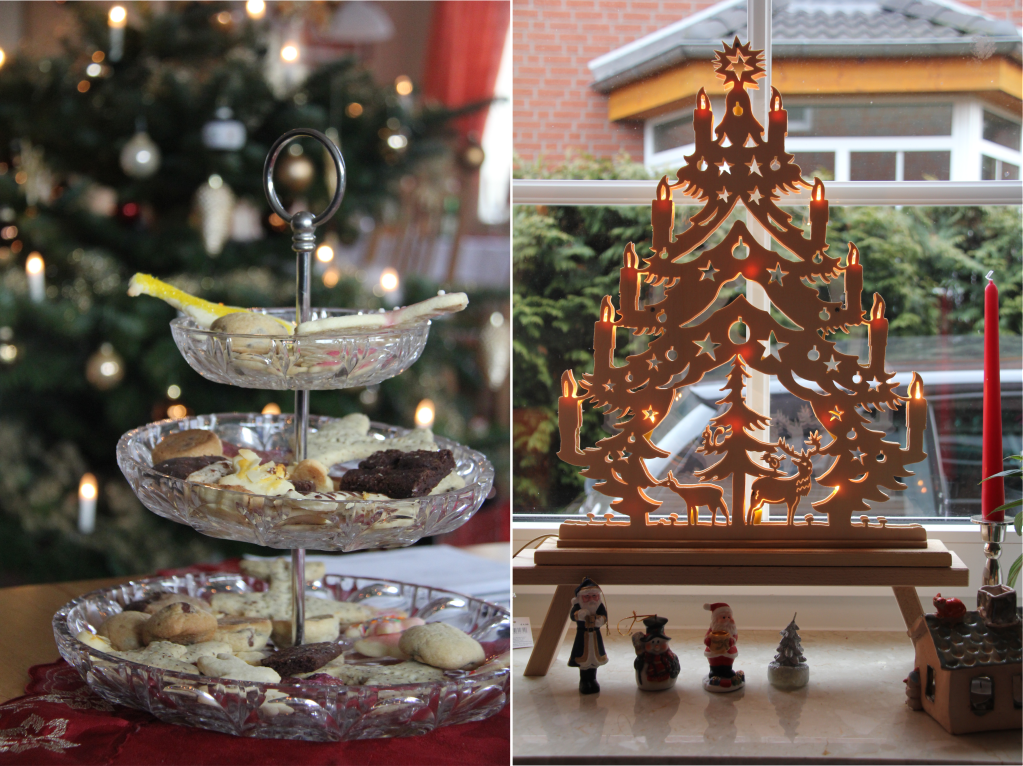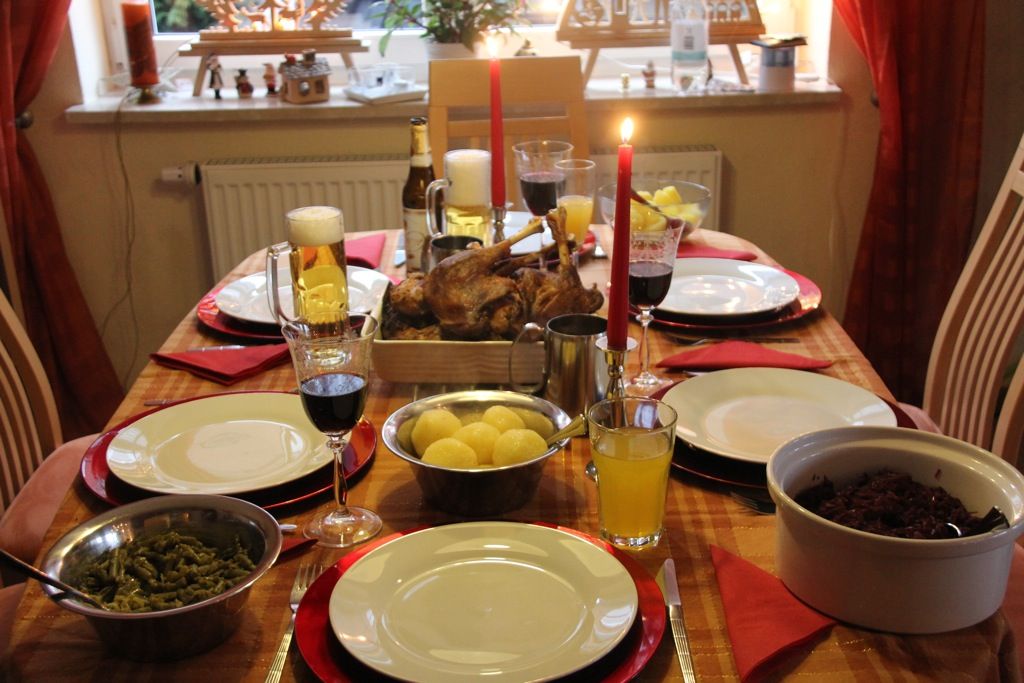 The fact that it's a new year is still sinking in and I'm taking my time digesting it, reflecting back on the last one, and planning for this one (which I know with an almost certainty will be fantabulous).