We took a trip to Rügen this year for Micha's birthday,
as we tend to do
, to play his usual game of escaping any birthday hoopla (he's very silly like that) and to get our annual dose of winter beach time, which we love so much. You can take your mountains and ski poles, I'll stick to my snow-covered beaches and Fischbrötchen for a short winter getaway every time.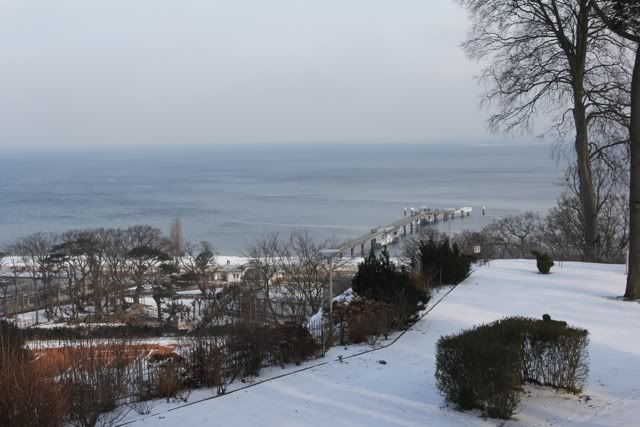 The view from our hotel
We had this entire house - hilariously called the "Villa Honey" - all to ourselves!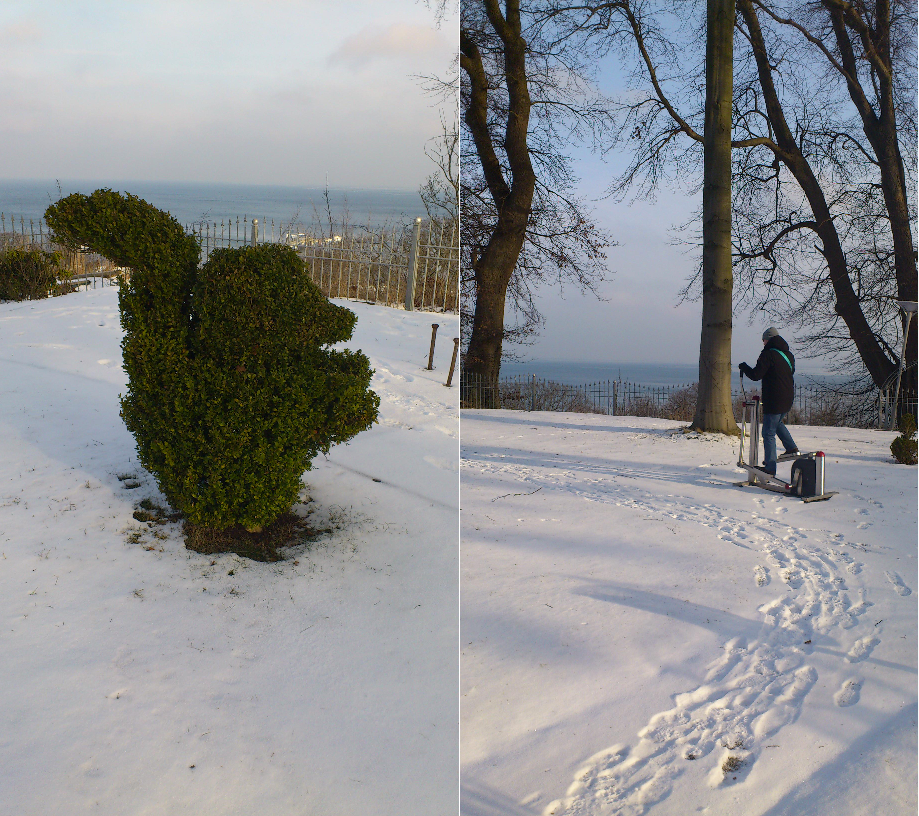 Super creepy The Shining-style topiary | Micha put some random outdoor workout gear to use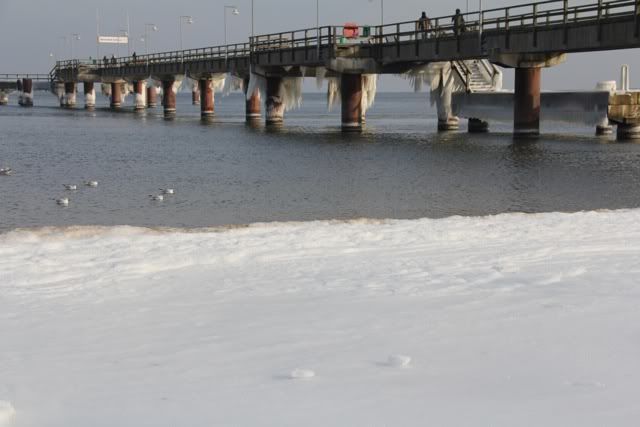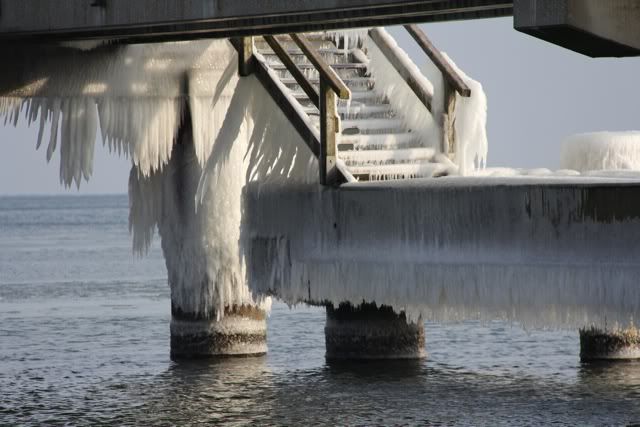 Icicle alert!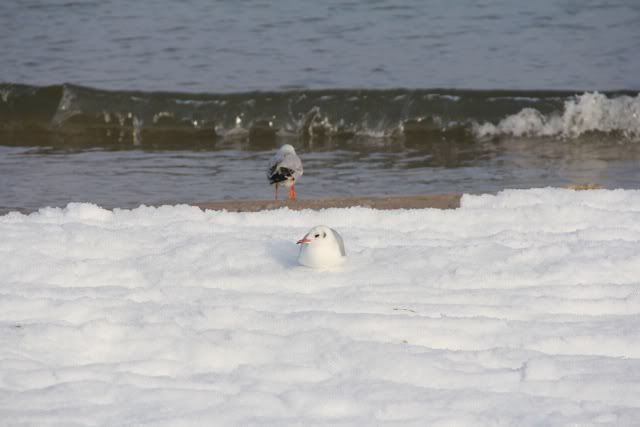 I was in awe at the seagulls' ability to stay warm while chillin' (ha!) in the snow or icy waters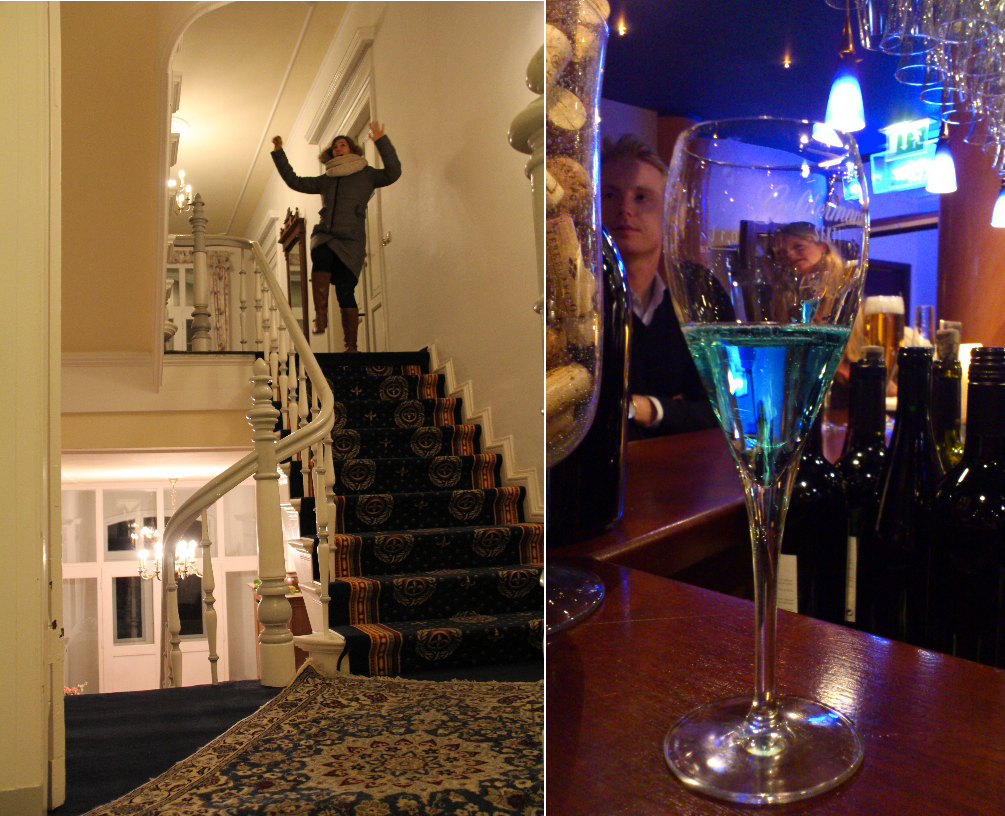 Enjoying our mansion for two! (Not falling. Really!) | Blue champagne for the birthday boys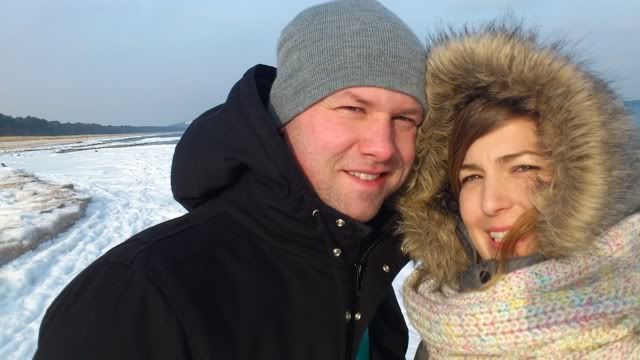 We relaxed for most of the weekend, which including walking along the beach and marveling at the crazy ice structures that had accumulated everywhere; laughing at the seagulls who were either merrily napping or frantically chasing each other away from their respective territories; testing out each of the seven different saunas, as well as the pool and whirlpool, in the wellness area; and catching up on our beer intake following alcohol-free January (we end on Micha's birthday, or in this case, right before) accompanied by Fischbrötchen and the amazing fish soup at the shop near the beach.
Randomly enough, when we headed to the Hanseatic bar for some pre-birthday drinkies on Saturday night, the only other couple there was an adorable little British couple (ok fine, my age ;) with a gigantic (and so sweet) dog who were, naturally, celebrating the dude's birthday too! It made for a lovely night of joking and exchanging stories of what it's like to get to know the Germans and their ways when moving here (he was in the army and she'd just recently moved to Niedersachsen to live with him there). When the entranced (by so much English) bartender happily offered up glasses of a blue champagne cocktail upon hearing there were two birthday boys in the house, he earned himself a little happy face next to his name in my book. Well, played, guy.
How was your weekend? Can you believe it's almost February already?? Eeek!