Before I look forwards towards 2013 and the things I want to accomplish, I thought I'd take a brief look back at my favorite moments from the past year, to help me remember just how fabulous it truly was. Here's part 1.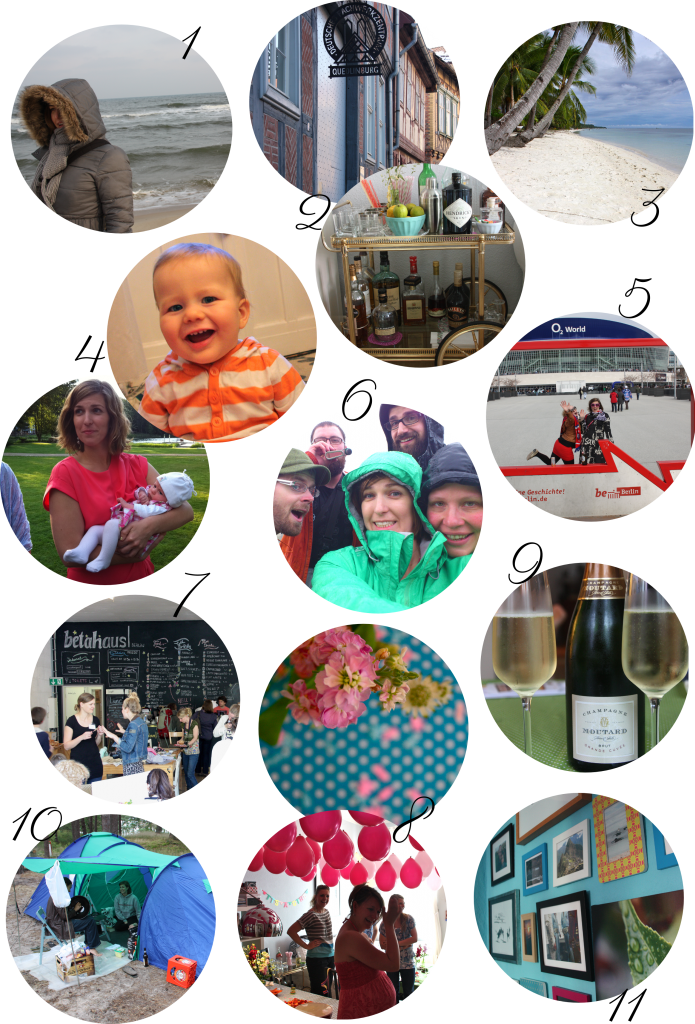 1) Finding surprise birthday (for Micha) champagne waiting for us in the hotel room when we arrived for our
very wintery beach visit
to our favorite German island with two of our favorite people.
2) Winning a kickass
bar cart
on ebay for 1.50€ and
taking a day trip to Quedlinburg
with (a rather hesitant) Micha to pick it up.
3) Stepping into the resort and seeing our
island-paradise bungalow in Siquijor
and its perfect ocean view for the first time on our
Philippines vacation
.
4) Meeting and cuddling some new wee friends,
Charlie
and
Hanna
.
5) Getting laughed at by Liz, Kai, Micha, and Kerstin as I adamantly insisted all night at a pub that Liz's favorite color is sparkles
during her Easter visit.
6)
Getting soaked by the rain on top of the mountain
behind the Glengoyne distillery in Glasgow with new friends, old friends, and a flask of whisky.
7)
Meeting some super fun bloggers
and twitter friends in real life at
The Hive
in Kreuzberg.
8) Seeing lots of happy tears when we surprised Kerstin with an
activity- and gossip-filled baby shower
.
9) Celebrating
five years of awesome
with my favorite dude.
10) Laughing my ass of with Micha, Sara, and Christoph when we were woken up in our tents
on a camping trip
by raindrops falling on our heads.
11) Getting to see lots of pictures that make me happy all at once each time I look at
the colorful, oh-so-me gallery wall
in our spare room.